Description
This broom's sturdy fibreglass handle will stand up to the elements, while its rigid fibres will allow you to sweep up heavy debris such as stones and concrete debris. Rugged design ideal for heavy damage removal.
Heavy-duty design ideal for removal of large messes
Heavy-duty fiberglass handle is weather resistant
Stiff fibers sweep heavy debris such as stones and concrete debris
Frequently bought together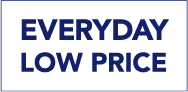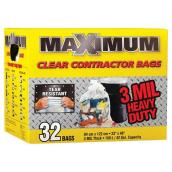 MAXIMUM
Contractor Garbage Bags - 159 L - 32-Pack
Format 33x48"xBX32
Details
Article #11195000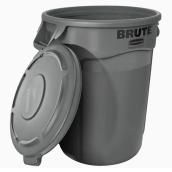 BRUTE
Brute 32-gal Commercial Garbage Can with Lid - Plastic - Grey
Format 32GA
Details
Article #02815438
Rubbermaid Fibreglass Broom - 14-in Head
is rated out of
5
by
77
.
Rated

5

out of

5
by
John-Z
from
Commercial quality, works great
[This review was collected as part of a promotion.] Solid well build broom. The yellow fibers/bristles on the outside of the head are very thick, seem to be about 1/16", making them very sturdy and good for pushing heavier objects. The inner black fibers are much finer and catch the typical finer construction debris and dust. One pass with the broom picks up about 80 - 90% of material on the floor making clean up much quicker. There is a small scraper on one side of the head which looks to be pretty convenient for small spots. This should last a long time and the head should remain pretty stiff considering the build quality.
Date published: 2021-03-16
Rated

5

out of

5
by
Grandpop
from
Very sturdy (workhorse) broom!
[This review was collected as part of a promotion.] This is without a doubt, the best standard size, most durable, strongest bristled, best built broom I have ever used! The bristles are thick and flexible, they can handle a water puddle as well as leaves. I included pictures of my gravel that is constantly spilling over into my garage. This super sweeper pushed them back with only one sweep per area. Usually, any other broom I try takes many attempts to chase the gravel off the cement. There is also a small scrapper on one end of the broom head, no mention of this on the package, I could use it to remove dead bugs from my truck windshield/ bumper.
Date published: 2021-03-17
Rated

5

out of

5
by
PJOKC
from
Heavy - Heavy Duty Broom
[This review was collected as part of a promotion.] The 1st impression of the Heavy-Duty Multi-Surface Angle Broom is that it is heavy. Heavier than any other broom that I have used. I weighed it to be approximately 3.4 lbs. That being said, it is designed to be heavy duty - the handle is securely attached to the bristles.... stated to be 'sonic-welded' handle. The bristles are stiff which provide strength for sweeping sand, pebbles. When sweeping garage floor and over a rough portion of driveway, the debris was moved by the bristles. It has a solid grip; solid handle. I believe the broom is exactly as named - a heavy duty broom that can handle heavy duty jobs.
Date published: 2021-03-15
Rated

5

out of

5
by
scooter55
from
Great broom!
[This review was collected as part of a promotion.] I needed a new outdoor broom. I decided to try this Rubbermaid broom because it has a handle that won't come loose from the bristle part and is narrower than a push broom. The bristles are slightly angled with yellow bristles on the outside and a center section of thinner tightly packed bristles. The handle is a textured triangle shape which felt good in my hands. This broom has some weight to it but I think that gave me more control when sweeping. My first mess was to sweep out the area where I kept outdoor plants/pots for the winter plus one pot had ants in it which were now dead. The yellow bristles swept up the bigger pieces and the inner stiffer bristles captured the smaller ones plus the ants. Another feature is a scraper on the side of the broom head which did a great job. The next mess was dirt a squirrel had thrown out of a pot by my front door. I was able to sweep up the dirt and leaves off the pavers and the doormat easily even though it had rained and the dirt was a bit damp. If you need a new broom, give this one a try!
Date published: 2021-03-31
Rated

5

out of

5
by
Woodcutter
from
Really heavy broom
[This review was collected as part of a promotion.] When Rubbermaid says heavy-duty they mean it. The minute I took this broom's handle I could feel it. First, it's heavy, probably the heaviest broom I ever handled. Feels like it's made of solid steel (even though it's fiberglass in reality). And it's well made, from comfortable textured handle to well secured even bristles. Bristles by the way are hard on outside and soft inside. But even though it's called multi-surface I would not use it in house as it's just too hard. It's more suitable for garage, shop, or outside. I use it in garage and it works well for me sweeping dirt, sand, and gravel stones. Tried it on concrete driveway and it's works well there too. That's were I would recommend it.
Date published: 2021-03-17
Rated

5

out of

5
by
WeimaranerTestingLabs
from
A durable jobsite or outdoor broom
[This review was collected as part of a promotion.] This is very sturdy broom in terms of the overall construction. The handle and broom head are one continuous piece, so the head will never pop off or the handle loosen out with use. The bristle denisty is looser and less dense than my existing workshop broom. In a side by side comparison, my old broom was ever so slightly better at picking up dry sawdust and wood scraps from the shop floor. That being said, the design of this broom makes it a better outdoor or jobsite broom. The looser bristles won't get fouled by wet debris and are better suited for outdoor cleanup on hard surfaces or demolition clean up inside a jobsite. This will live in my garage for deck, truck, walkway and front steps clean up.
Date published: 2021-03-19
Rated

5

out of

5
by
Sully
from
good strong broom
[This review was collected as part of a promotion.] The first thing I noticed about this broom was its weight. It is heavier than any broom I have previously used. I even weighed it and was surprised that it is only about 3.7 pounds. The handle is fiberglass with nubs (I am sure there is a better word, but it sounds better than bumps) which help with grip. There is no concern about the broom slipping out of hands, wet or dry. It is a few inches longer than the broom it is replacing. I was concerned about handling the extra length and weight, but had no problems. It allowed for further reach. The bristles are hard, but flexible. I have used the broom on the porch (picture attached) and in the garage with equally good results. It has a 5 year warranty on all but the bristles. Not too impressed with the warranty since the bristles are all that I have ever had go wrong with a broom. However, the broom is sturdy, well built and I anticipate many years of service.
Date published: 2021-03-17
Rated

5

out of

5
by
SteveP80
from
One solid broom
[This review was collected as part of a promotion.] This is one solid broom. It is really well made. It has a no nonsense thick plastic handle with rubber grip and a solid head holding the bristles. It has some weight to it -as I said it is solid. There are 2 types of bristle, A softer inner bristle (black color in photo) that are finer in thickness and does well brushing up small particles; and then there are the thicker and stiffer yellow bristles that are firm and really sweep heavier objects well. This broom isn't for your kitchen, but it works very well outdoors on sidewalks, patios, garage floors etc. When I first used it, I thought the bristles were too stiff making it difficult to sweep like a normal broom, but after using it awhile, I got used to the stiffer bristles and saw that the dark bristles swept the finer particles while the yellow bristles pushed anything in its way. I would expect this broom to hold up over time given its heavy duty construction.
Date published: 2021-03-22