LG - Wall Oven With Microwave - Combi - 4.7 Cft - 30-in - Stainless Steel
Article #30895249
Model #LWC3063ST
Format 30"-4.7CFT
This item is not currently available for immediate purchase, but can be ordered by visiting the selected store.
Description
You can do it all with this oven. Including baking bread, whole chickens, potatoes, pizzas and more with no preheating required. With speeds 2 to 4 times faster than a traditional oven, you will have more flexibility and more time to enjoy your meal. You can now cook with more ease as the convection delivers precise heat to make delicious food. Choose among 50 options from frozen to fresh, appetizers to entrees. Enjoy the sleek and practical design of the intuitive SmoothTouch(TM) glass controls. Beautiful, easy-to-clean in 3 steps. It only takes 10 minutes to get a spotless oven. Warranty (labour) 1 year.
Product specifications
29,75-in x 43,08-in x 24,5-in (75.5 cm x 1.1 m x 62 cm)
Useful information
DELIVERY AND INSTALLATION
Our experts are dedicated to ensuring your new appliance is delivered with the utmost care.
Learn More
PROTECTION PLAN
Enjoy exclusive privileges.
Learn More
RETURNS AND REFUNDS
We stand behind every product we sell.
Learn More
Credit available
Frequently bought together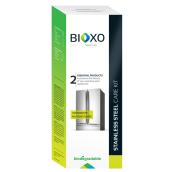 BIOXO
Bioxo Care Kit - Stainless Steel - Biodegradable - 250 ml
Format 250ML
Details
Article #30135134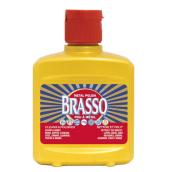 BRASSO
Brasso Metal Polish - 142 mL
Format 142ML
Details
Article #0031017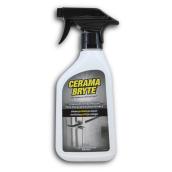 CERAMA BRYTE
Cerama Bryte Stainless Steel Polish - Removes Water Spots - Contains Mineral Oils - 474-ml
Format 474ML
Details
Article #8307003
LG - Wall Oven With Microwave - Combi - 4.7 Cft - 30-in - Stainless Steel
is rated out of
5
by
194
.
Rated

3

out of

5
by
BiMi
from
Annoying Quirks that make you pull out your hair
[This review was collected as part of a promotion.] As an oven/microwave the product is OK (no worse, no better) than most. The oven works (as expected) but I have only had the oven for less than a year. The microwave, however, is a different story. It takes longer than my previous Microwave (no big deal) but, it constantly reminds you the heating cycle is over, and you must tell the oven to stop reminding you. Normally, microwaves simply stop the alerts when you open/close the door..... Not this one and it will remind you (with an annoying beep) forever until you tell it to stop reminding you. If I could, I would replace this oven in a heartbeat.
Date published: 2020-12-14
Rated

5

out of

5
by
Howdydoodle
from
Very attractive appliance!
[This review was collected as part of a promotion.] My husband and I purchased this oven to replace our double oven. It was a pretty straightforward install, the cutout dimensions were spot on. I love the fresher look it gives our kitchen and frees up counter space from where the conventional microwave was located. It's almost to pretty to cook in, but the blue interior is easy to clean and even makes my dinners look appetizing! Lol! Controls are easy to understand and I keep my owners manual close by because it has so many more functions that I'm learning to use. Bye-Bye old oven and Hello to the new way to cook!
Date published: 2021-05-08
Rated

1

out of

5
by
Anonymous
from
Very Pretty, But Doesn't Work
[This review was collected as part of a promotion.] By far, the biggest waste of $3000. It blends in very nicely in my kitchen, as I have all the matching LG appliances. HOWEVER, since it was installed, the bottom oven does not work to save my life. I set it to preheat, it makes some noise, and then shuts off. I call LG, they send a tech out and he pulls it out of the cabinet, wiggles some wires and finally got it to work. After he leaves, a few hours later, it starts doing the same thing. Now its been 3+ weeks that I am waiting for service, as there's a part they need to replace, and its on back-order or whatever the excuse was. Long story short, it is LG's top of the line Wall Oven, close to $3000, and I have yet to use it. Its been almost 3 months since installation and I have yet to use it.
Date published: 2019-05-20
Rated

4

out of

5
by
Gardaph
from
Good modern features
[This review was collected as part of a promotion.] After a few weeks use we are quite happy with our choice. Like the micro/convection -made a few mini cupcakes, using half a recipe for 12 mini cakes. The lower oven is spacious and had three shelves which I find really useful. Broiler gives better coverage than our old oven. As mentioned by others the microwave finish tune is annoying also the need to clear the instruction each time. Other sounds are more appropriate. Also the Damon microwave runs for two minutes cooling after only 15seconds of softening some butter! Overall so far we are happy.
Date published: 2020-03-19
Rated

4

out of

5
by
Cake maker
from
I apricate LG stepping up to repair my unit
[This review was collected as part of a promotion.] Bought this in early 2020 and the oven starting acting up (recently 08/2021). My warranty had expired a few months prior to the issue but LG took care of unit's issues without charging us. Very nice touch LG! Other than that small hiccup. My wife, me and the kids have enjoyed this piece of hardware. I have one more small complaint; it's too bad you can't disable the never ending beeps (until you physically click clear) the unit will constantly keep beeping. One ending sound should be sufficient. Love the blue color inside the oven and it's very easy to clean.
Date published: 2021-09-29
Rated

2

out of

5
by
mshannon123
from
Need to manually turn microwave off after each use
[This review was collected as part of a promotion.] Just bought this and found out that after every use, you have to manually clear the microwave after each time using it. Opening the door and taking the food out doesn't end the process. It will continue to beep at you and say END OF CYCLE until you physically clear it. Such a terrible feature pretty much ruins the other features
Date published: 2019-02-22
Rated

5

out of

5
by
hezan17
from
Elegant!
[This review was collected as part of a promotion.] I had this installed right after Thanksgiving, and have been using it for a few months now. I wanted to really use the oven before writing a review, as sometimes opinions can change after using a product for awhile. There is definitely a learning curve! My last oven seemed to always be a little higher in temp than the setting, so I had to shorten cooking times to avoid burning, This oven seems to be pretty true to the set temperature, so it took a bit to get used to. The wi-fi aspect has been a hit with my son, and after a bit of trial and error, I feel pretty confident using it myself now. The oven itself is also very pretty, and makes my whole kitchen look a bit more modern which I like.
Date published: 2019-01-25
Rated

1

out of

5
by
MrPotatoHead
from
Service, Service, Service
[This review was collected as part of a promotion.] I've had this oven installed about 3 months now, and I've got the third service request trying to get scheduled. Calling their 800 number, you listen to their happy music for about 30 minutes then it tells you to call back later and hang up. The interface is really more difficult then it should be.
Date published: 2020-05-15