Description
You'll love this Careston interior rug by Korhani Home. This high-quality product is made of microfibres that have a great hand feel. Its stylish contemporary and luxurious design is perfect for any decor. This rug is long lasting.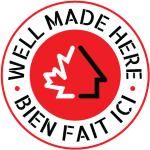 Product specifications
7' 11" x 9' 10" (240 x 300 cm)
What is the pile height on this rug?