KitchenAid Thrash Compactor - 1/3 HP - Stainless Steel
Article #30006388
Model #KTTS505ESS
This item is not currently available for immediate purchase, but can be ordered by visiting the selected store.
Description
This trash compactor from KitchenAid will help keep your kitchen odour free with the combination of a fan and a charcoal filter. It is equipped with a 1/3 HP motor ensuring powerful operation, and the Solid Pack Control option offers a compaction ratio of 5:1, meaning it reduces waste volume by up to 80%, condensing the amount of garbage that would fill five trash bags into one. Additionally, it offers a quiet operation with the Whisper Quiet(R) Plus system. The new design includes a fully integrated front panel with a satin textured handle and the KitchenAid Badge, a symbol of uncompromised quality.
KitchenAid 1.4-cu ft undercounter trash compactor keeps trash and odors more controlled
1/3-HP motor helps ensure powerful, worry-free operation
Solid Pack(TM) control reduces waste volume by up to 80%, condensing the amount of garbage that would fill five trash bags into one bag
Professionally-inspired design with a stainless steel finish and satin-textured handles blends in with your other appliances
Whisper Quiet® Plus maintains a quiet home environment while the compactor is running
Odor management system with a fan and charcoal filter minimizes and traps unpleasant odors, so your air stays fresher
Product specifications
Common Trash Compactor Size
Manufacturer Color/finish
Maximum Assembled Height(cm)
Maximum Assembled Height (in)
Maximum Assembled Height(mm)
Minimum Assembled Height(cm)
Minimum Assembled Height (in)
Minimum Assembled Height(mm)
15-in Stainless Steel Undercounter Trash Compactor
Useful information
DELIVERY AND INSTALLATION
Our experts are dedicated to ensuring your new appliance is delivered with the utmost care.
Learn More
PROTECTION PLAN
Enjoy exclusive privileges.
Learn More
RETURNS AND REFUNDS
We stand behind every product we sell.
Learn More
Payplan by RBC
Credit available
Frequently bought together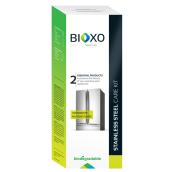 BIOXO
Bioxo Care Kit - Stainless Steel - Biodegradable - 250 ml
Format 250ML
Details
Article #30135134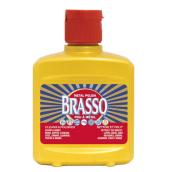 BRASSO
Brasso Metal Polish - 142 mL
Format 142ML
Details
Article #0031017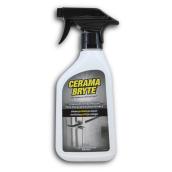 CERAMA BRYTE
Cerama Bryte Stainless Steel Polish - Removes Water Spots - Contains Mineral Oils - 474-ml
Format 474ML
Details
Article #8307003
KitchenAid Thrash Compactor - 1/3 HP - Stainless Steel
is rated out of
5
by
373
.
Rated

5

out of

5
by
Kim
from
Excellent Trash Compactor
[This review was collected as part of a promotion.] I have a KitchenAid dishwasher and a KitchenAid built-in double convection oven; so, when my Whirlpool trash compactor of 30 years stopped working, I immediately started shopping for a KitchenAid trash compactor to replace it. KitchenAid is such a well-known and proven brand I knew I couldn't go wrong. I am very happy with this product, as it works well, looks great, and is very quiet. It arrived with a few marks on the stainless steel front, but KitchenAid Customer Service has been great helping me with this minor issue. I would definitely recommend this product to my family and friends.
Date published: 2019-02-07
Rated

2

out of

5
by
drbrick
from
Kitchen aid trash compactor
[This review was collected as part of a promotion.] Well, I would like to say this thing is great, but it's just mediocre at best. Door shakes around when opening and then it only opens about 3" on it's own and you have to pull it open the rest of the way. Hard to close too. So much for having it open fully by the foot pedal and having your hands free to throw the garbage in. This is replacing a 20 year old GE compactor that still works great. I have a lot of doubts that I will get any where that amount of use out of this one as it feels very flimsy and cheaply made.
Date published: 2019-05-15
Rated

5

out of

5
by
Serh
from
My husband loves it!
[This review was collected as part of a promotion.] We moved to Florida 3 years ago and my husband has missed his compactor. Even though the garbage can is in the garage which is only about 10 feet away from the kitchen he complained almost daily about taking the trash out so frequently. I was thrilled when I found a Kitchen Aid compactor that would fit in our kitchen. We had a Kitchen Aid many years ago and it was oversized so I couldn't use standard compactor bags. This one is great and fit where a standard cabinet had been. I also like the safety features that have been added and the fan. My husband is a ¨happy camper¨ now that he only has to empty the trash once a week.
Date published: 2021-11-14
Rated

3

out of

5
by
BeeCatcher
from
Love the compactor but...
[This review was collected as part of a promotion.] I have had several KA compactors in the past, but this one has a problem with the latch to release the garbage compartment. It seems that in opening the compactor, the latch constantly hits the side of the compactor frame releasing the the garbage compartment. This makes the handle and the front of the compactor feel very loose and flimsy. I flip the latch back to closed and it stays that way for a couple of times and then opens again. Frustrating.... as the cost of these machines is stiff for a flimsy design. I would appreciate a fix for this problem
Date published: 2018-01-29
Rated

5

out of

5
by
NancyH
from
Who'd Have Thought?
[This review was collected as part of a promotion.] When we updated our kitchen appliances and bought the black stainless suite, we also needed to replace our trash compactor. Sadly, it didn't come in the same black stainless finish, so we opted for the black finish. It fits in with everything and, unless someone is looking for it, it goes unnoticed that it's not the same finish. That being said, it's quite an upgrade from our previous compactor that we nicknamed Wall-E (like the Disney movie). It was loud enough to hear from the back yard! The only complaint I really have about it would be finding the right size bags that are the perfect fit.
Date published: 2019-11-13
Rated

5

out of

5
by
Nellen
from
Great trash compactor
I put in a brand new kitchen during a total remodel of the first floor of my home. I have had previous trash compactors in the past and always liked the connivence of having 1 bag of garbage per week. This Kitchen Aid has a couple of features that really impress: regular compacting and solid locked cycle and 2 types of air fresheners. So far I am very pleased with its use. With any trash compactor, I have had 2 before this from a different brand, it takes a bit getting used to getting the bag in the machine properly but once you master that its easy to use. Just have to teach your family members how to open and use gently!
Date published: 2017-08-11
Rated

1

out of

5
by
rkb
from
Very disappointed in the quality
I am VERY disappointed in the quality of this trash compactor. This model is advertised as "Whisper Quiet" and top of the line? After waiting 2 months after purchase for it to arrive it was installed and sounds like a rock crusher! The Kenmore compactor we had for 15 years was MUCH quieter and better constructed. Flimsy construction...has a very cheap feel. It will be returned.
Date published: 2020-08-05
Rated

4

out of

5
by
TG Penn Valley
from
Not off to a great start, but improved
[This review was collected as part of a promotion.] When we opened the box the pedal had a huge crack. When we notified warranty they sent a repair company who replaced it with a different pedal, which is also the same one in the display floor at store. So KitchenAid has obviously updated their product with an improved foot pedal. However, it is so much larger and it covers the pedal you push to start the compactor, making it not as easy to get to our push. Other than that, it is wonderful and I love that you can lift the compactor to open or step on pedal. Quiet, beautiful and smooth. If it weren't for the "not so easy access" of the "start pedal", I'd give it a 5 star rating.
Date published: 2022-03-30