KitchenAid Gas Cooktop - 5 Burners - 17,000 BTU - 30-in - Stainless Steel
Article #30005274
Model #KCGS550ESS
Format 30"-17000BU
This item is not currently available for immediate purchase, but can be ordered by visiting the selected store.
Description
This KitchenAid gas cooktop is made to help you tackle any recipe in your arsenal. The cooking surface has full-width continuous cast iron grates so you can move your cookware around easily and avoid spills. The 5 burners are versatile and offer great cooking performance, with the notable 6000 BTU Even-Heat simmer burner and 17,000 BTU dual-ring burner with adjustable flame for boiling or simmering. The multi-finish knobs offer precise control and make a beautiful addition to the stainless steel surface. The cooktop is coated with a CookShield finish, which is designed to protect the grill from stubborn stains, for easy cleanup without the need for harsh chemicals.
17K BTU Professional dual ring burner allows you to go from one small flame for precise simmering to a dual flame for powerful boiling, all on the same burner
Even-Heat(TM) 6K BTU simmer burner - a diffuser plate allows more control of the flame at the lowest setting, for more precise simmering and melting
CookShield Finish helps protect your cooktop from spills and stains that may occur with high-temperature cooking- the permanent finish makes it easy to wipe the cooktop clean without harsh chemicals so it looks clean and bright longer
Electronic ignition - automatically light burners so no standing pilot light is needed
Full-width cast-iron grates allow easy movement of cookware around the entire cooking surface and have a gloss finish that complements the ceramic glass surface
Metal control knobs - have a premium look and feel that reflects the quality that is built into the cooktop
Liquid propane conversion kit included makes it easy to switch from natural gas to liquid propane
Product specifications
Base Warranty Labor(Months)
Base Warranty Parts(Months)
Convertible to Liquid Propane
Glass Cooktop Warranty Labor(Months)
Glass Cooktop Warranty Parts(Months)
Installable Over Wall Oven
Hot Surface Indicator Lights
Includes cooktop only; Gas connection available for additional fees; Contact local store for availability
Manufacturer Color/Finish
Manufacturer's Warranty (Labor)
Maximum Assembled Height(cm)
Maximum Assembled Height(in)
Maximum Assembled Height(mm)
Minimum Assembled Height(cm)
Minimum Assembled Height(in)
Minimum Assembled Height(mm)
Power Burner (15,000 BTU+)
Works with the Google Assistant
Useful information
DELIVERY AND INSTALLATION
Our experts are dedicated to ensuring your new appliance is delivered with the utmost care.
Learn More
PROTECTION PLAN
Enjoy exclusive privileges.
Learn More
RETURNS AND REFUNDS
We stand behind every product we sell.
Learn More
Payplan by RBC
Credit available
Frequently bought together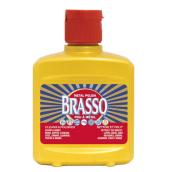 BRASSO
Brasso Metal Polish - 142 mL
Format 142ML
Details
Article #0031017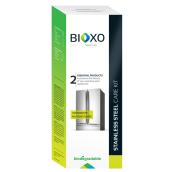 BIOXO
Bioxo Care Kit - Stainless Steel - Biodegradable - 250 ml
Format 250ML
Details
Article #30135134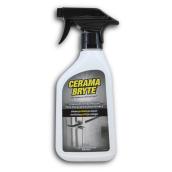 CERAMA BRYTE
Cerama Bryte Stainless Steel Polish - Removes Water Spots - Contains Mineral Oils - 474-ml
Format 474ML
Details
Article #8307003
KitchenAid Gas Cooktop - 5 Burners - 17,000 BTU - 30-in - Stainless Steel
is rated out of
5
by
593
.
Rated

1

out of

5
by
RDUBS
from
Worst KItchenAid cooktop I've ever had
I have been patient and trying to cope with the issues this cooktop has had for over a year. Should have wrote a review a long time ago but I did not. Issues: 1.) Front left burner has never lit properly. I have to use a lighter to if it it or I fill the propane and risk blowing myself up!! It's a severe SAFETY hazard which should have been addressed in the design. I have read other reviews stating the same issue so it's not just this unit! 2.) Can barely see printing on the unit to indicate position of knob. 3.) extremely small (often undetectable) difference in full on and low setting. Very low BTU on higher output burners.
Date published: 2023-04-11
Rated

5

out of

5
by
AnnieAEV
from
Love this Cooktop!!
[This review was collected as part of a promotion.] I read so many reviews about cooktops before buying this. I almost went with a GE Profile which is what we had in our former house, but I'm glad we went to the store to look. The construction of the KitchenAid is by far superior. The grates are heavier, the knobs are metal instead of plastic and the burners are more solid than a lot of the other models. I have cooked several meals on the cooktop so far and I love how it heats so evenly and each burner gives off a different amount of heat depending on the type of food you are cooking. I couldn't be more happy with this cooktop, I would buy it again!
Date published: 2021-02-18
Rated

5

out of

5
by
Peggy
from
Great cooktop for the money
I've been using this cooktop for over a year and cannot find one thing I don't like about it. From the simmer burner to the dual action center burner it is everything that an amateur chef could want in this price range and size. It looks beautiful and is very easy to clean.
Date published: 2016-08-08
Rated

1

out of

5
by
Unhappy cook
from
Heats everything slowly but the knobs
We just remodeled my kitchen. We used all kitchen aid appliances. The cooktop looks beautiful but that is it. I have used this cooktop twice and am at a loss for what to do. The burners are too close together to but two pots on one side, it might as well be a 2 burner surface. It took me 30 minutes to boil 4 quarts of water. My frying pans and sauce pans hang over the knobs when I use it. The knobs get hot but not my pots. I am probably going to have to discard the cooktop. I am sickened I am so upset. What an extraordinary waste of money.
Date published: 2017-11-17
Rated

1

out of

5
by
Honest
from
Looks nice, doesn't cook
It is impossible to boil water on any eye except for the middle one. Seriously, I've had a pot of water on a medium eye for up to 20 minutes with the gas turned all the way on high & the water still wouldn't boil! As someone who cooks every night, this cooktop is super frustrating! The middle eye is the only useful part of the cooktop. I think the grates are way too high & the heat is being lost around the pots & pans instead of heating them.
Date published: 2020-11-25
Rated

2

out of

5
by
Scotty2541
from
High power too low, low power to high
I can simply reflect what " Sad Arlene" said. Slow to heat, and doesn't turn down load enough to simmer. Visually the flame appears to go from "full" to "3/4". I performed a simple analysis on the burner that is supposed to be 10K BTU. The best I got was a rate of rise of 0.35 degrees C on 8 oz (226 gm) of water. 8 oz isn't a lot. No wonder I can't boil a quart of water on it. Using the same course calculations, it would take 15 minutes to reach boiling. The house we moved out of had a gas range (from another manufacturer), and that rocked! Boiled fast, and could turn down the heat to a minuscule simmer. The flame was visually about 1/10th as big. This one is very inferior.
Date published: 2016-05-20
Rated

5

out of

5
by
Weasel
from
We'll Thought-Out Unit
Since we have always used a range in the past, and the cooktop is by necessity smaller in overall dimensions, we initially thought things might be a bit cramped when using 3 or 4 plans at once, and indeed it can be cozy, but one gets used to it very quickly and it's really not an issue. The burner sizes are well planned so there is always a properly sized burner for any task from long slow summer to "Chicago Fire". That center burner will boil 4 quarts of pasta water or a large kettle much more quickly than we are used to. Everything is easy to clean and seems like it should last forever. On top of all that, it looks very nice when it's just sitting there waiting for you. I can think of no reason why you wouldn't love this.
Date published: 2017-05-03
Rated

5

out of

5
by
Racinlady
from
Love this cooktop!
[This review was collected as part of a promotion.] I owned this cooktop for about 2 years before selling my home. I bought another home and during a kitchen remodel decided I really wanted another one like it. I had already bought a kitchen appliance package during a Black Friday sale so it wasn't an easy decision. I was able to trade the stove that came in the package for some painting I wanted done and I then ordered exactly the same model I had. It is the easiest cooktop to clean that I have ever owned. It brings water to a boil very quickly, gets my wok super hot and it has a true simmer I couldn't be happier with it.
Date published: 2018-10-02