Description
Replacement hood dryer vent cap. Easy to install. Includes 3" crimped mounting pipe. Wide mouth anti-gust hood design. Single damper prevents back-flow of exhaust air. Hinged access guard for easy cleaning. Ideal for dryer and bathroom fan venting. UV resistant paintable plastic. Keeps out birds and rodents.
Wide mouth anti-gust hood design
Easy to install replacement vent cap
Keeps out birds and rodents
Easy to install
Ideal for dryer and bath fan venting
UV-resistant paintable plastic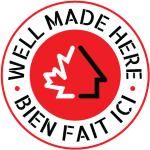 Product specifications
Electric Heat Capacity(kw)
Full Load Amperage Requirement
Recommended Breaker Size(Amps)
Seasonal Energy Efficiency Ratio (SEER)
Base Warranty Labor(Months)
Base Warranty Parts(Months)
Brand/model Compatibility
File/Certification Number
Preferred 4-in Plastic Hood Dryer Vent Cap
IMPERIAL Preferred 4-in Plastic Hood with Pest Guard Dryer Vent Cap
is rated out of
5
by
89
.
Rated

3

out of

5
by
ms-fixit
from
Why don't they include screws??
This should have been a no brainer...but after I got it home and tried to install it, it didn't quite fit the opening it was supposed to go into. Now, that is more than likely due to the fact that the one it was supposed to replace was older and the way they used to be made was different. I only mention it because this might be an issue for someone else as well. Now, what i don't understand is why doesn't this come with the screws needed to attach it??? Seems very strange to me that if you need to replace one of these parts, you may need to replace the screws too. That is the reason for the low grade on features and value.
Date published: 2013-01-07
Rated

2

out of

5
by
Tutu
from
Replacement parts
[This review was collected as part of a promotion.] Have temporarily replaced an old vent cap with this item. It has a large, flimsy, flap type circular disc inside that opens & closes with the use of your dryer. Not impressed, because when a even small amount of lint gathers at it's flap opening, it will make that "lid" stay propped open continuously & that will make a perfect cubby hole for snakes, lizards & spiders to enter our country home!!! Why can't manufacturers realize that we'd like this item to be made from ALL aluminum (even if 10 times the price of these horrible plastic ones)? We're willing to pay for quality!
Date published: 2019-05-13
Rated

3

out of

5
by
Matt
from
Perhaps it was my house...?
The vent hole circumference in the side of my house was ~1/2"-1" too small to accept the aluminum port. Even bending it wouldn't accommodate it because of the plastic housing that held the aluminum port. In any case to make it work I removed the aluminum port and the plastic housing so it would just fit flush to the side of the house and then I sealed it with silicone. When I went to attach the vent grill, the hood had warped and only one side of the grill would attach. So enter more silicone-as-glue... It works, haven't had any issue but it is rigged. Its also about 16' from ground level so I don't have to look at it :)
Date published: 2016-01-05
Rated

5

out of

5
by
BillO
from
Best Dryer Vent Cap
I've bought many of these over the years from various places and this one is by far the best. Heavier gauge plastic means less damage from the Florida sun as well as flying debris during storms. I highly recommend this product because it also has a bird screen and more solid damper which operates smoothly. Good value for the money.
Date published: 2014-01-14
Rated

5

out of

5
by
hkatzfrau
from
Exactly what I was looking for.
This model is far superior to the older dryer vent covers in our condo community. I like that the cover can be lifted to leave a clear passage to the dryer vent for cleaning, but secures it from little intruders otherwise.
Date published: 2013-04-16
Rated

5

out of

5
by
LeoJ
from
Very good product with 1 draw back
Very good product only slight problem was when attached to outside vinyl siding it did not fit flush had to fill in gap at bottom end
Date published: 2012-11-05
Rated

5

out of

5
by
jojayla
from
A well designed dryer vent.
The built in flap does well to block cold drafts from entering house.
Date published: 2013-05-20
Rated

3

out of

5
by
Frankie
from
Good enough
The short pipe that came with it was useless so I reused the pipe off the old vent. Don't think the cheap plastic screen will keep much out..flapper valve seams to work fine..it is not a long term , I give it two years and it will be brittle and coming apart like the last one..If I was staying in this house I would have got the metal one. And the sticker was a pain to get off had to use paint thinner.
Date published: 2014-10-26