Description
Vapour barrier. Recommended for preventing moisture and cold air infiltration through the box, when installed on outside walls. For 2-in. x 3-in. boxes.
Transparent material makes installation easy and safe
To prevent air infiltration and condensation
Weather resistant material which can be used without cracking at extreme cold temperatures
Apply caulking against the back of the wall before installation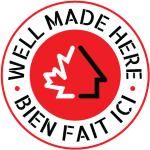 Product specifications
Maximum Weight Supported(kg)
Maximum Weight Supported(lbs.)
Vapour barrier - soft polyethylene for 2" x 3" single device boxes up to 3" deep.
do you have detailed installation instructions for these vapour barriers, e.g. how to cut and then seal the hole for the wire?