Description
Black.
GE 100% Silicone is 100% waterproof and 100% weatherproof
40% More flexibility than Class 25 sealants
Ideal for exterior weatherproofing and sealing projects including windows, doors, siding, trim, and around vents, wire and pipes
Non-paintable
Adheres to most wood, metal, vinyl siding, masonry, brick, concrete, drywall, plaster, glass and plastic
100% silicone is: permanently waterproof, flexible and shrink-/crack proof
Non-paintable
Will not blemish most high-end metal finishes such as chrome, bronze and nickel
Will not break down due to extreme weather conditions, freeze and sun-proof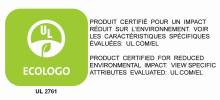 Ecological Attributes
This sealant is ECOLOGO® certified (UL 2761: Sealants and caulking compounds). It rmits fewer VOCs for better air quality.
0
Product specifications
Coverage Area (Linear Foot)
Heat Resistance In Degrees F
Manufacturer Color/finish
Windows and Doors Advanced Silicone Black 10.1oz
Is any quantity discount (ex. per box 12 pc)?
Is this good for outdoor use
GE Silicone II 299-ml Window and Door Sealant - Black
is rated out of
5
by
231
.
Rated

5

out of

5
by
DarkAngel19272414
from
Best brand I have tried so far
[This review was collected as part of a promotion.] Took a while to review this product because I really wanted to compare it to other caulk I have boughtand used. Although I was aware of the brand I usually tend to go for the cheaper brands. Well not anymore this is my new go to brand. Although very similar to other caulk, I must say this one is definitely better quality then a lot of it's competitors that are in the market. It is strong and offers durability. Other caulks tend to stain I have not experience this with this one so far. Used on cracks and to stop leaks around my house and this has fixed my leaky problems. Overall I would recommend.
Date published: 2018-06-27
Rated

5

out of

5
by
3threebean
from
I would definitely recommend!
[This review was collected as part of a promotion.] Love this caulk and would definitely recommend to others. I love that it is available in small, easy to use tubes that don't require use of a caulking gun. It was very simple to use, went on and dried clear, exactly as advertised, and we have not seen any shrinkage or discoloration since it dried. It has only been a few weeks but I expect the long term results to be as reliable as what we've seen in the short term. I would definitely recommend this to homeowner's / landlords / crafters who require clear caulk and will definitely purchase in the future for other needs.
Date published: 2018-06-06
Rated

4

out of

5
by
Jay
from
Good Caulk
[This review was collected as part of a promotion.] The GE Silicone Almond Window and Door Caulk has worked well; I used it around my windows. It gave a great seal and was easy to use. The caulk came out smooth and applied neatly to the windows. I was not aware of the GE silicone window caulk but will purchase it in the future. My only complaint was that the color seamed darker than I expected. I was expecting a lighter tint but other than that the product was great. I would recommend the GE Silicone Almond Window and Door Caulk to others but just caution them to match the colors to ensure they get the look they want.
Date published: 2018-07-02
Rated

5

out of

5
by
Seetie101
from
I will definitely buy this product again.
[This review was collected as part of a promotion.] My kitchen window had a good size crack and water was getting in when it rained. I tried all kinds of different products nothing worked. I got an email form Viewpoints I was getting this Silicon product and was so happy to try it out. It has no order and it's very smooth. This product was very easy to work with, from cutting the tip to size, easy to clean up. I was pleased with the quality and ease of use. It is not to runny and flows very easily, the drying time was fine, although not to fast. It maintains a little flexibility so I expect it will last a few years.
Date published: 2018-05-19
Rated

5

out of

5
by
InfectedBri
from
Amazing!
[This review was collected as part of a promotion.] When i got offered this Almond Window and Door Caulking i was already trying plent of other caulkings and wasnt please with the outcome. So when i received this i decied to seal my windows to see on how well it worked. It amazingly sealed so well and the color went well with the house and window...Not only did it come out smoothly it applied easily. It dried up nicely to where i do not get any moisture or drafts coming through unlike any other caulk ive used. So this one doesnt compare to any other one ive used! I would also recommend this product ti anyone qanting a caulk that actually works well for your windows and doors!
Date published: 2018-05-15
Rated

5

out of

5
by
Scuba3999
from
My new go to product
[This review was collected as part of a promotion.] We are a family of 6 and bought a 1901 fixer upper house that had been sold at an affordable price for us. We decided that we are going to fixing it up as we go. So we put this to the test during our current project. This sealant cures extremely quickly even in the hot & humid conditions I used it in. It also had very little odor when I applied it, and even that didn't last long. With 3 kids ages 5 and under that kind of thing is really important! Definitely will be using this brand for my other projects as we continue turning this into our dream home.
Date published: 2018-06-03
Rated

5

out of

5
by
mszinning
from
applies and dries well
[This review was collected as part of a promotion.] This is pretty much in line with most caulk I have used previously. I used mine with a gun. You will need to learn how to control it coming out so I suggest practicing before applying so you get accustomed to the flow without making mistakes. I did use a tool to go back and smooth the caulk down. It does dry clear. As long as you get used to the way it comes out it was easy to apply using the gun. It clings well to the surface after application. Dry time isn't too long and you can use it with any color walls because it is clear. Would use again.
Date published: 2018-08-28
Rated

5

out of

5
by
Fl0w3r
from
Excellent!
[This review was collected as part of a promotion.] GE Silicone White Window and Door Caulk is actually more effective than any other brand I've tried. I was a bit hesitant and skeptical at first. I thought it was just another ploy from a brand name trying to get you to buy their product, but they actually deliver. It's high quality and highly effective, without a big mess too! I didn't realize GE made this type of product, let alone such a good one, but I would definitely recommend those in the market for it, to try it. You won't be disappointed. I will definitely buy it over and over again!
Date published: 2018-05-17