Description
1 hour shower-ready clear sealant. Permanently waterproof and flexible. Won't crack, chip, or dry out. 10-year mould-free product protection. 299 ml.
Meets ASTM C-920 Class 50 specifications
10 year mold free product protection
Adheres to: most ceramic tile, laminate, glass, metal, plastic/fiberglass and granite
Typical uses include showers, tubs, sinks, tile, countertops and fixtures
EcoLogo Certified
100% waterproof
Non-paintable
Neutral cure with low odor
Permanent flexibility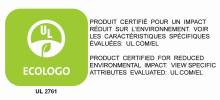 Ecological Attributes
This sealant is ECOLOGO® certified (UL 2761: Sealants and caulking compounds). It rmits fewer VOCs for better air quality.
0
Product specifications
Heat Resistance In Degrees F
Manufacturer Color/finish
Kitchen and Bath Supreme Silicone Clear 10.1oz
I am looking for a brown collored chaulking? What colors do you have available in your stores?
GE Silicone II 299-ml Clear Sealant
is rated out of
5
by
120
.
Rated

5

out of

5
by
laireeboi
from
The stuff professionals use!
Don't put too much stock in reviews done by other diy'ers on here that have absolutely no idea what they are talking about. I am a licensed plumber. I use this stuff EXCLUSIVELY where I want to caulk and it does not need to be painted afterwards. There is a REASON it costs $10+ a tube. If you don't know how to put down a smooth bead or how to use a caulk smoothing tool then don't buy it. Get someone with some mechanical aptitude to do it for you instead. Ha ha. It skins fast but not as fast as the other reviewer said. You have about 15 to 20 mins to smooth it if you want to. If it is curing faster than that it is because the product is expired. Check the label, it has a date on it. This stuff is like glue, set and forget and never have to come back again...
Date published: 2018-12-08
Rated

5

out of

5
by
iliana_melody
from
GE Fan around the house
[This review was collected as part of a promotion.] We love GE products so I was super excited to be able to test out this complimentary Bath & Kitchen Silicone Caulk. My sinks needed a caulk refresh and I was able to tackle the bathroom sink, standup shower drain and kitchen sink - and I still have more. The caulk was flexible and spread very easily for smooth application. There was a little smell but it went away after ventilating the room by running the fan. Overall I am very happy with this product as it is offered at a reasonable price and allowed me to give my bathroom and kitchen a quick facelift very easily
Date published: 2021-05-08
Rated

5

out of

5
by
uniqueism101
from
Idk which 1 is better?
[This review was collected as part of a promotion.] Easy to apply, great flow that comes out evenly, by this second tube I figured out the smaller u cut the hole to pop open the tip it flows out better & more evenly. It fills in crevices well, doesn't smell bad, feels gooey bt doesn't dry on ur hands like glue. If u make a mistake it's easy to remove & reapply for a nicer/ more professional look. Qk drying time of less than 30mins which was great bc we needed to to be water tight Asap! Yes I would definitely recommend. I thought I wouldn't like the clear as much as the traditional white bt I must say I Do!
Date published: 2021-05-01
Rated

5

out of

5
by
jessicad55
from
AMAZING
[This review was collected as part of a promotion.] This product does its job perfectly! My bathroom caulking in my shower has been cracking from the wall and I used this to re-caulk it and it's perfect. It becomes waterproof so quickly so there's no need to worry about waiting a long time for it to dry. The silicone caulking is the best so this is definitely a great option. This caulking is very good and I would definitely purchase it if I need it the future. I would definitely recommend this to anyone that needs to caulk anywhere in your bathroom, it looks good and does it job!
Date published: 2021-03-30
Rated

5

out of

5
by
Anonymous
from
so easy to use
[This review was collected as part of a promotion.] This stuff is so much easier and quicker to use than other brands I've tried before.All you need is a caulking gun and you're set! Anyone can use and operate this sealent rather you're experienced or not. I used this is my bathroom and kitchen that has rather large cracks and openings and I used it to sill off so I could add caulk. It covers and seals perfectly and sets within 30 minutes. It's waterproof and works great! I received this product for free for my honest opinion and review and highly recommend it!
Date published: 2021-03-19
Rated

5

out of

5
by
jessicamd160
from
GE Silicone Clear Caulk
[This review was collected as part of a promotion.] I tend to scrub the bathtub and walls around the shower pretty hard, so I sometimes rip the sealant loose in places. It bothers me to see gaps in the sealant, where mold and other gross stuff can get in, so I was excited to use this product. I cleaned up the old product as much as possible and let the areas dry well before using. I had no trouble applying this over the old product, and it looked really good. My hubby was pleased with the job! I recommend this to anyone looking to buy bathroom sealant.
Date published: 2021-05-06
Rated

3

out of

5
by
aliciam0d36
from
Messy With Good Outcome
[This review was collected as part of a promotion.] Very messy, which is why I like that it was clear. However, I didn't like that it was clear because it didn't cover up the old cracks I have. Took me a lot of tries to get it right. Lots of paper towels were used! Had to overlap the silicone in places. It also took a lot of hand muscle to get the product out, which I'm paying for now. Used my finger to take off access. I did like that there was no odor. In the end it did change the look of my old tub. I hope it is waterproof like it stated!
Date published: 2021-04-04
Rated

5

out of

5
by
iranit
from
Really Supreme!
[This review was collected as part of a promotion.] Guys I try this on a big gap behind a old sink and it was fast drying, 10 minutes and I could touch without the sticky feeling, it feels lighter than the other brands I've used before but powerful, the fact that has lifetime mold free is a big thing for me, I live on the south and mold and mildew is a big concern so I will be using this from now on . A little tip, if you aren't using the whole thing, get you a little tip cap to put on because it dry fast.
Date published: 2021-03-14