Description
Bathtub sealant. 299 ml. Clear. 50-year limited warranty.
7-year mold-free product protection is resistant to unhealthy stain-causing mold and mildew growth
30-minute exposure to water
GE 100% Silicone is 100% waterproof
Ideal for sealing a wide range of kitchen and bath projects such as sinks, tubs, showers, fixtures, countertops, backsplashes and additional plumbing applications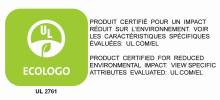 Ecological Attributes
This sealant is ECOLOGO® certified (UL 2761: Sealants and caulking compounds). It rmits fewer VOCs for better air quality.
0
Product specifications
Heat Resistance In Degrees F
Manufacturer Color/finish
Silicone II+ 10.1 oz Clear unsanded Silicone Kitchen and Bathroom Caulk
May I use this product to seal ceramic will be used INSIDE my fish tank ?
If you read the applications above, it says 'For Use on Marine', (X) No.
Date published: 2020-12-08
Hello, I have been tired of applying silicon in my bathroom. I have used many of the product and after,2-3 months, it comes mold and looks very bad. Can you please insure, this product does not do the same?
I don't work for GE and don't claim to be an authority but I think it's fair to say that mold can still happen around the silicone and on top of scum and moisture that might not get adequately cleaned off the silicone. I doubt there is any silicone manufacturer or vendor that can assure your bathroom will be mold free... my two cents.
Date published: 2019-07-24
GE Silicone II 299-ml Bathtub Caulking - Clear
is rated out of
5
by
276
.
Rated

5

out of

5
by
AmAtHome
from
Easy to use, no other tools required
[This review was collected as part of a promotion.] I received the white caulk so decided to use it to replace some caulking on the window sill in our our shower. I removed the old caulk (what was left of it!), cleaned the surface and let it dry. The tube applied the caulk very easily and in a smooth line. I didn't need any other tool to get a straight, clean line. It seemed to dry quickly, although I didn't use that shower until 2 days later just to be safe. There is a lot of caulking in our bathrooms that needs to repaired/replaced, and I was surprise how much is in this tube. I'll look for a larger one, and also clear for a few other areas.
Date published: 2018-05-29
Rated

5

out of

5
by
Toddsquad
from
Can't Caulking Belive It
[This review was collected as part of a promotion.] Just moving into a new house is hard enough, and there is so much to do in the improvement department. I was worried about getting the bathrooms up to speed as we had family coming to town. This caulk could not have come at a better time. My bathroom definitely needed to be resealed. This caulk was simple to use, beautifully white and matched even the old caulk that was there. There was no odor, no less, and definitely easier than other brands I have tried in the past. I would highly recommend it and even shared it with my dad who went and bought it himself. I actually can't wait to do the rest of my house!!
Date published: 2018-07-15
Rated

5

out of

5
by
Jessica
from
Works as expected
[This review was collected as part of a promotion.] I used this calk to fill in a gap between the top of my kitchen cabinet trim and the ceiling. During the cold months the previous calk would separate, causing a large gap between the trim and ceiling. I used painters tape to ensure a clean edge, which I pulled off immediately after fininshing the calk. I'm hoping this will hold up better than the previous calk but only time will tell! The color is great- sometimes I find calk can have a yellow tint and that is the worst! I plan to buy this product to finish up some projects in my bathrooms and we'll as around my windows.
Date published: 2018-08-08
Rated

5

out of

5
by
aml1982
from
easy to use
[This review was collected as part of a promotion.] I loved everything about the GE Silicone White Kitchen and Bath Caulk. It was very easy to use and clean up as well if it gets onto something that it wasn't intended to be used on. I used it around the bottom outer edge of my tub and on the back of my countertops to reseal the caulk where it had cracked severely. I was done in no time. It was very simple to use and now my countertops and tubs don't look as old since they've been recaulked. This is definitely a product that I was use over and over again in the future for any household projects that need caulking.
Date published: 2018-05-16
Rated

5

out of

5
by
Nick C
from
Easy to Apply and Quick Drying
[This review was collected as part of a promotion.] When it comes to silicone and calk is pays to go with a name brand like GE. The silicone goes down even and still gives you enough time to press into place before it dries. You are able to get a smooth professional finish with minimal effort. The stand out features of this silicone is that it is 30-minute water-ready because who wants to be without a sink or tub for an extended period of drying time. The mold resistance helps keep the tub looking great longer which eliminates the frequent reapplication needed with cheaper alternative brands. I have used other brands in the past but nothing is as good as GE 30-minute silicone.
Date published: 2018-05-17
Rated

5

out of

5
by
chernandez24
from
This is a great silicone for bathrooms!
[This review was collected as part of a promotion.] I received this clear GE Kitchen and Bath Caulk as a sample and was aware of it prior to receiving it. I love this stuff! It is so much easier to work with than most other brands out there. I used it to re caulk a bathroom counter I had previously caulked with a white caulk. This was so easy t use and was transparent once it dried. It looks great! To top that off it has a guarantee against mold. I have already bought more of this caulk to finish the bathroom project in the tub and tile area. I would recommend this caulk to anyone looking for a clear caulk.
Date published: 2018-05-17
Rated

5

out of

5
by
Trina the Riveter
from
Love it!
[This review was collected as part of a promotion.] I used the GE silicone caulk to seal around my bathroom toilet and tub. This caulk is very high quality and I absolutely love how easy it was to use. Unfortunately it does not clean up easily with water. It adheres very well to the porcelain surfaces and I have not had any issues yet with peeling or needing to touch up. When it dries this caulk creates a rubber seal that will not leak. I used to use other caulk in the past but this is the only caulk that I will buy in the future. Highly recommended for moms like me that love getting handy around the house.
Date published: 2018-08-09
Rated

1

out of

5
by
Anonymous
from
Hardened in the tube.
Defective product. Bought three squeeze tubes of this product for a project I was working on. First tube came out normally. The second tube got about half done and there was a hard mass of something inside of the tube that blocked the opening and stopped any addItional silicone from coming out. I tried to knead it out, but nothing worked. I checked the third (unopened) tube and you can clearly feel that there is a solid mass inside of this tube as well. Never had a problem with GE silicone before, but never used these little "squeeze" tubes of silicone previously. Always used the cartridges. Not impressed!
Date published: 2020-09-06