French-Door Refrigerator - 23.5 cu. ft. - Slate
Article #23085337
Model #PFE24HMLKES
Format 23.5CFT
This item is not currently available for immediate purchase, but can be ordered by visiting the selected store.
Description
With 23.5 cu. ft. of space, this GE Profile refrigerator makes it easy to store all your groceries! Featuring beautiful French doors, it is equipped with an external ice and water dispenser and has bright LED lighting for great visibility in every corner. On the inside of the refrigerator you will find 7 door bins, 1 deli drawer, 2 humidity-controlled crisper bins, as well as 4 spillproof shelves including a retractable shelf that quickly slides out of the way when you need room for taller items such as bottles. The freezer is equipped with 2 baskets for easy organization and uses FrostGuard™ technology to defrost only when needed, therefore reducing freezer burns.


Ecological Attributes
This refrigerator is ENERGY STAR® certified to save up to 10% in energy.
Product specifications
4 spillproof split shelves
7 door bins, 4 split shelves, 1 deli drawer, 2 crisper bins
Reversible Door Swing (Y/N)
Number of Refrigerator Shelves
Useful information
DELIVERY AND INSTALLATION
Our experts are dedicated to ensuring your new appliance is delivered with the utmost care.
Learn More
PROTECTION PLAN
Enjoy exclusive privileges.
Learn More
RETURNS AND REFUNDS
We stand behind every product we sell.
Learn More
Credit available
Frequently bought together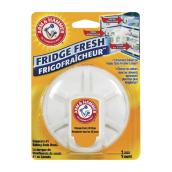 ARM & HAMMER
"Fridge Fresh" Refrigerator Air Filter
Details
Article #53975000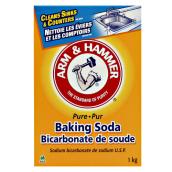 ARM & HAMMER
Arm & Hammer Baking Soda Household Cleaner - Natural - Powder - 1-kg
Format 1KG
Details
Article #53975001
French-Door Refrigerator - 23.5 cu. ft. - Slate
is rated out of
5
by
896
.
Rated

3

out of

5
by
Bluize3
from
Lots of space
We like the fridge a lot, but it we gave 3 stars because of a few things. Small capacity for ice and the ice it makes bridges over the ice chute and we constantly have to open it up and break it in order for the dispenser to work. There is not a water catch tray under the dispenser and requires wiping it out each time it's used. Mostly from the kids…. Lol. Lastly, the words on the dispenser are very hard to read when trying to switch to the others features. Cubed ice to crushed or to water dispenser. It is very light print and hard to see. Other than the issues around the ice and water dispenser this is a very nice fridge. Fix those items and it's 5 stars all day long.
Date published: 2021-11-29
Rated

1

out of

5
by
RNovotney
from
Inoperative unit - even GE's own tech can't fix
Our water dispenser and ice-maker do not work in our brand new unit. The installers couldn't get it to work (and yes, water is getting to the unit). GE sent out a technician, who has now been to our condo twice with 2 new parts. Still cannot get it fixed. GE tech has ordered a THIRD part which will not come in till 2 months after our purchase, and he would not tell me with certainty that this until will get fixed. We are trying to get a replacement unit. But honestly, if you're looking for a fridge, stay away from this unit. Right out of the box it doesn't work and getting it to work required a lot of fighting.
Date published: 2021-09-13
Rated

5

out of

5
by
Mojo Mozart
from
Yay. Crushed ice
The refrigerator is a bit bigger than I need but it was the only one I found that could give me crushed ice. And the area under the ice/water area is very tall. I like the idea of the shelf that slides back to make room for taller items but, for me, I would prefer it slide back a bit more or have the one next to it do the same. There is no specific area for butter :( however the crispers and the full pull out tray are wonderful. The freezer is deep and its top drawer makes keeping what I use more often within easy reach. The ice maker is slim and does not take up a lot of space as the ones I've had previously. Overall, a very good fridge!
Date published: 2019-11-18
Rated

1

out of

5
by
Bar85
from
Great features but poor performance.
The fridge has great features but mine starting acting up 3 days after it was installed. One of the french doors was warped and started rubbing on the other door and scratched it. Also had a tech out 7 days after delivery and was told there is a communication error between the temp sensor and mother board. Fridge runs constantly and I had some higher temps in the fridge. Everything is covered under warranty but all the parts are on backorder and I don't know when they will be back to fix it. Wasn't expecting this on a brand new appliance.
Date published: 2020-07-03
Rated

4

out of

5
by
FrankS8
from
Looks beautiful
Waited 9 months to get the features in this 33 inch wide refrig/freezer, like bottom freezer and water on door. The freezer is massive compared to top freezer models, which makes the refrigerator slightly smaller.. It doesn't seem to have slide-out shelves, which is a minor inconvenience since one of the shelves is small in height. Door storage is limited due to Icemaker on one door. This is overall more useful than a side by side or top freezer, so I believe we made the right choice. The only other issue is that the water-crushed-cubed ice buttons aren't lit and are hard to see, but we will learn to select based on position
Date published: 2021-06-04
Rated

1

out of

5
by
Ash0717
from
Cheap quality, expensive price tag
I hate this fridge. After waiting 3.5 months, I was so disappointed with the craftsmanship and quality of it. After our died, I needed a replacement and had few options with the space I have in my kitchen for a fridge. This fridge had the amenities I wanted and had decent reviews. The quality and plastic is so cheap and flimsy. It's only a matter of time before something breaks. I've also started to notice that items in the fridge are freezing. Definitely not worth the price tag. Why do companies now make the cheapest products with the same high price tag. Quality no longer exists.
Date published: 2021-04-29
Rated

2

out of

5
by
BeninMilford
from
Ok, but noisy so far - waiting for fan replacement
The refrigerator works well and does its job. The ice maker and water are good. From the moment it was plugged in, a fan has been making noise and a couple times a day another fan turns on and is very loud. I have contacted support for warranty work, but they indicate the parts are on backorder so it may be a while (and that is only for 1 fan - they will still need to determine where the other fan noise is coming from when they replace that one). Basically, good refrigerator, but for the cost I would not have anticipated immediate repair work. I would have sent it back, but these were not "defects" so return was not an option. I will update my rating if they get it fixed. I am at the mercy of GE support and hoping for the best at this point.
Date published: 2020-12-16
Rated

2

out of

5
by
pearl21
from
Cheap Flimsy Handles
When my new refrigerator was installed one of the plastic brackets that is supposed to hold the door handle on had one pin broken. Today when I tried to open the door, the second one broke. The handles just slide over these brackets and are not held in place with any kind of set screw, a massive design flaw causing the handles to come off frequently during normal use. Between that and a couple of other poor design elements for its price range lead me to highly recommend you NOT buy this product. I did a lot of research before I bought this model. It was only one of two that fit my opening, and I bought the GE model to support American manufacturing. So disappointed.
Date published: 2021-08-23