Description
Floor Comfort 5 mm premium underlay features advanced technology with excellent acoustic performance, superior thermal insulation for cold floors, and moisture vapour barrier providing protection against water damage. Its unique design is easy to install, latch, tape, and cut to fit your specific requirements. This underlayment is made from 100% recyclable components, and backed by a 25-year limited warranty.
Maximum thermal insulation
Maximum smoothing of sub floor imperfections
Maximum sound improvements in room and below
Maximum moisture protection, helps protects your floor
DIY friendly - advanced fanfold technology that is easy to install
Easy to cut with grid pattern
Covers 100 sqft
Product specifications
Premium flooring underlayment, maximum thermal insulation, maximum moisture protection, maximum sound insulation, easy to install
Square Footage Per Roll(ft2)
Square Footage Per Roll(m2)
Thickness Unit of Measure
Frequently bought together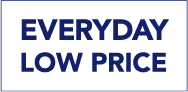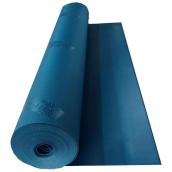 MONO SERRA
Mono Serra Zito Underlayment for Vinyl Floors - 200-sq. ft. - Blue - High-Density Foam
Format 200SF
Details
Article #84666069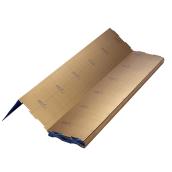 SELITBLOC
Selitbloc GripTec Subfloor Underlay - Pressure-resistent Foam- 48-in W x 25-ft L x 100-sq ft
Format 48"x25'-100SF
Details
Article #05075003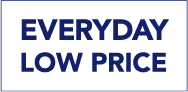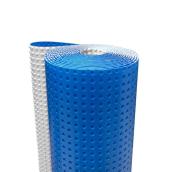 1-STEP
DMX 1-Step 2.0 LVT Floor Underlayment 3.6-ft x 29-ft
Format 3.6'x29'
Details
Article #30475002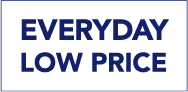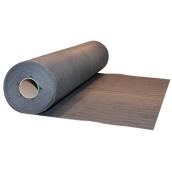 MONO SERRA
Mono Serra Group Zito Laminate Flooring Underlayment - 3/32-in T - 200-sq. ft.
Format 36"x66.7'-200SF
Details
Article #0929063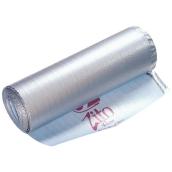 MONO SERRA
Mono Serra Floor Underlay for Laminate Flooring - Vapour Barrier - Sound Absorbing - 100-sq. ft.
Format 35"x34.3'-100SF
Details
Article #97555002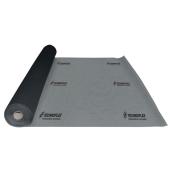 TECHNOFLOOR
Technoflex Flooring Underlayment Acoustic Membrane - Thermal Insulation - 100-sq. ft. Coverage - Rubber Material
Format 4'x25'x1/8"-100SF
Details
Article #73015020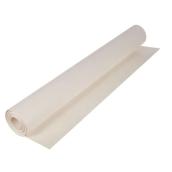 MONO SERRA
Mono Serra Zito 400 sq ft Underlayment SVS Paper for Hardwood Floor
Format 400SF
Details
Article #84666184
Can it be used with Vinyl plank flooring?
Floor Comfort 5 mm Premium HFPS/Film Floor Underlayment - 100 sq ft
is rated out of
5
by
32
.
Rated

5

out of

5
by
Oliver
from
There is no echo
[This review was collected as part of a promotion.] I have horrible looking linoleum in my kitchen so I am installing floating wood floors over the top. This underlayment has cut the echo sound by 3/4, what a great improvement. This is not pillow soft and is not made to work that way. This helps to keep the top floor layer from banging on the sub floor. If you have floors that have dips this will help your new floors from sagging into the dips. The interlocking tabs work great, I like how the tape is already attached so I don't have to mess with me messing up a roll of tape. I will have to get more to finish my project but this is the perfect underlayment wood floors.
Date published: 2021-12-23
Rated

5

out of

5
by
jbrumt
from
Great quality.
[This review was collected as part of a promotion.] I just finished laying laminate floor in my entire basement with another underlayment. I like that this underlayment has notches on the side for the pieces to snap together to keep lines straight. The underlayment I just used, I had to scoot along as I taped the edges together. This underlayment is about three times thicker. The stuff I just used was flimsy and thin. I wish I would have used this instead but I plan on using it when I replace the floor on the main level. I have very tall ceilings and I'm hoping the thicker padding will help with the room temperature and maybe even the echoing in the rooms.
Date published: 2022-01-04
Rated

4

out of

5
by
Jay
from
Nice product
[This review was collected as part of a promotion.] When I opened the package I was really pleased on how it looked and loved the grid pattern that made for easy cutting. Also liked the interlocking feature on the edges that allowed the ends to fit together like a puzzle almost. The thickness was great ! No imperfections from the floor underneath showed. The foil like surface definitely provides protection from any liquid that may leak through. The only thing that could be better is the seam tape as it wasn't sticky enough to provide a water tight seal i thought, otherwise I feel this is a product I would buy for sure and gave it 4 out of 5 stars only because of the tape
Date published: 2021-12-15
Rated

5

out of

5
by
SharonS
from
Nice underlayment
[This review was collected as part of a promotion.] I intended to put new flooring in one of the rooms of my condo and wanted an underlayment for use as a moisture barrier and to add a little cushion to the manufactured flooring. Unfortunately, I have not had a chance to install this yet as I keep changing my mind on the flooring and in the interim had to have knee surgery. Therefore I am unable to review the fully installed product yet. However I am impressed with how lightweight and easy this is to work with. It can be trimmed easily, fits together like a puzzle and includes tape. I look forward to finishing the project in a few months.
Date published: 2021-12-29
Rated

5

out of

5
by
Tom
from
So easy to work with
[This review was collected as part of a promotion.] I used this underlayment in a portion of my basement that I am redoing.I couldn't believe how easy it was to work with. I cut down the one side so as to have a smooth side to go against the wall. I started in the corner and went down the wall. The material cuts very easily with a utility knife. If you have an odd cut to make you can also use scissors or shears. One thing I noticed that is while kneeling on the product my knee would make a divot in it. Not a real problem but I got another board and knelt on it and problem was solved. Much easier to work with than plastic underlayment because it will stay in place while installing your flooring. Definitely a product worth checking out.
Date published: 2021-12-13
Rated

5

out of

5
by
Jimmy
from
This stuff is incredible!!!
[This review was collected as part of a promotion.] I wish I had this stuff several years ago. It lays easy locks together and tapes down well, and give great cushioning when you lay over concrete for a floating floor. I can't get over how easy it is to lay and trim in a hallway or larger space. I'll be using this stuff at any future job for halls and small areas. It is super tough as well and resistant to puncture/scratch damage when you lay it. All around great product. It will spoil you when you use it.
Date published: 2021-12-19
Rated

4

out of

5
by
WILL
from
Easy to install with one simple flaw
[This review was collected as part of a promotion.] I love the interlocking puzzle piece edges. I love the fold over tape to hold it together. It's easy to cut. And grid lines are an awesome idea to ensure you are cutting and laying the floor in a straight line. Except the lines aren't straight. I thought I had to be wrong at first, but after the floor seemed crooked, I tried a straight edge, and sure enough the grid lines curve. So use the floor, enjoy it's ease, but don't put too much faith in the grid lines...
Date published: 2021-12-15
Rated

5

out of

5
by
James
from
Excellent Subfloor Padding
[This review was collected as part of a promotion.] This flooring padding is easy to install with many good qualities. 1. It has an R-value of .98 2. It helps smooth out any subfloor imperfections. 3. It will reduce noise in both the room and the one below. 4. It will provide some moisture protection This product comes folded up like an accordion easy to stack, load and install It has a grid pattern to help you make accurate straight cuts. There is a tape that you simply fold over to secure the connections which snap together. The tape connection helps reduce any moisture from permeating from both above and below the padding. I helped install this in my son's home and it was easy and well worth the price.
Date published: 2021-12-11