Description
Get this Dewalt oscillating multi-tool to complete a variety of projects. Featuring a quick-change system, blade changes are simple to execute swiftly. The corded oscillating multi-tool illuminates dark workspaces with an integrated LED light. Its variable-speed trigger and tool guide system ensure completed and accurate projects.
Includes oscillating tool, oscillating tool guide system, wood-with-nails blade, fast-cut wood blade, semi-circle blade, sanding pad, 25 sandpaper sheets, accessory storage box, multi-brand accessory adapter and contractor bag
Powerful 3-amp motor provides strong performance for cutting and sanding, and its 1.6° oscillating motion makes jobs easier by providing faster cutting
DUAL-GRIP(TM) variable-speed trigger up to 22,000-OPM provides ultimate speed and application control
QUICK-CHANGE(TM) accessory system allows you to change blades and attachments quickly without the need of a wrench
8-ft cord minimizes the need for extension cords
3-year limited warranty
Universal accessory Adaptor for use with most oscillating tool accessory brands
Oscillating Tool Guide System allows you to set the depth or height for accuracy
Multi-brand accessory adapter allows for compatibility with a variety of brands' accessories
Product specifications
Base Warranty Labor(Months)
Base Warranty Parts(Months)
File/Certification Number
Carpet, drywall and hardwood not included
Maximum Oscillations Per Minute
Minimum Oscillations Per Minute
29-Piece 3-Amp Oscillating Tool Kit
Number Of Batteries Included
Tool-free Accessory Change
Frequently bought together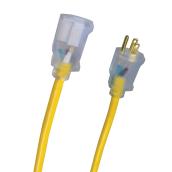 WOODS
Woods 12/3 Extension Cord 25' Yellow
Format 12/3 25'
Details
Article #74045239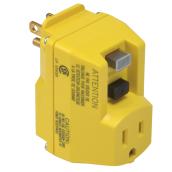 YELLOW JACKET
Single Outlet Portable GFCI Adapter - 1800 W - 15 A
Details
Article #32045050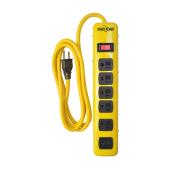 YELLOW JACKET
6-Outlet Power Bar with Surge Protection - 6' - Yellow
Format 1.8M
Details
Article #32045053
What is the semi-circle blade to be used for? (There is nothing written on it nor anything in the instructions.)
Dewalt 29-Pc Corded Oscillating Tool Kit with Case and Bag - 3-A Motor - Quick Change - Variable Speed
is rated out of
5
by
184
.
Rated

5

out of

5
by
CaptainTitanic
from
Didn't know how handy this would be...
At first blush doesn't look like it would cut much, but with a sharp blade and reasonable feed rates cuts great. Just remember to back off once in a while to clear the dust from the cut or you'll soon you'll be making just heat and smoke. More like a fine edge tool you'd use for detail work rather than a hatch you'd hack away with. It will cut through subfloors and door casings with ease. Good for squaring up those corners where the circular saw can't reach. Light is a nice feature for those of us with older eyes. Buy extra blades just like you would for your Sawzall. Looking for my next excuse to use it.
Date published: 2014-11-11
Rated

5

out of

5
by
Larry
from
Great Tool
When I saw this at Lowe's I had to check into it, as I'm big on Dewalt tools to start with. Sure enough after checking it out, I had to have one. The quick release tool head & also adaptable for other manufactures blades & tools is great. The LED light just above the head has been handy when cutting holes for electric boxes, etc, when you are blocking your own light. The variable speed trigger helps greatly with control, when starting your cut in. I had the Rockwell Sonicrafter (gave to son), good tool, but the Dewalt beats it, hands down. I used a Fein once, another nice tool, but cost verses features, the Dewalt is still the winner. I'm not a professional carpenter, but I have done a lot of remodeling & new build in my life. Great addition to the handyman's tool box.
Date published: 2014-01-17
Rated

3

out of

5
by
Glenn
from
Mediocre quality
Pros :Nice ergonomic design; LED light; price is ok with $20 off; long cord; opm is based on how you hold the trigger for better control; tolerable noise; comes in a big nylon bag Cons: blades are cheap - some are dented and some would not fully sit on the 8 pin slot; trigger based opm will easily ruin the blades during application. Verdict: For the price, I would have expected better quality blades. I do not mind paying extra money for quality. I'm a Dewalt guy, but I have to say I will end up returning this today and get the Bosch MX30.
Date published: 2013-08-30
Rated

5

out of

5
by
Mr-T
from
Should have bought this a long time ago
I bought this thing for trim work, but I've found so many other uses for it. Great for cutting nearly anything in tight/small spaces. Lately I've been doing a lot of electrical updates which includes replacing old single gang boxes with 2 or 3-gang boxes. The old gang boxes are nailed into studs with two giant nails, which are very difficult to cut without tearing up the drywall (using a saws-all) or taking forever (using a mini hacksaw). This thing slices through giant nails in a couple of seconds with the included metal blade. It has a light which is nice too. Cuts nice square holes in drywall too. Includes a soft case, a few blades, and a neat jewel-box type storage case for blades and accessories. Consider wearing ear protection, it's really loud.
Date published: 2014-03-25
Rated

5

out of

5
by
Kevin
from
A solid saw
I bought this saw as a replacement for a 1.5 amp saw I'd had for 3 years after I burned the motor out. The DeWalt is heavier, larger, and has the variable trigger switch as opposed to the on/off "cruise control" switch - these things all made me skeptical initially. But after using it for a couple significant projects, including cutting an oak hardwood floor, those characteristics all turned out to be advantageous. The heavier, larger body transmits less vibration than my old lighter saw, and the trigger made starting the cuts easier by allowing a slow start and gradual increase in speed. The quick connect attachment feature is easy to use and secure. If you're doing any more-demanding cutting, a 3 amp saw is the way to go.
Date published: 2014-04-14
Rated

4

out of

5
by
svar
from
good tool but cheap quality accessories
Great product for tight spaces but the quality of the accessories are cheap. Bi-metal saw blades wore out after one nail. Tried using the sanderand was working great until the plastic started to melt. Was able to complete my project buy for the price of the accessories expected more. The design and power of the tool is great though.
Date published: 2013-10-18
Rated

1

out of

5
by
George
from
total disappointment
The blandes went worn out after cutting a couple of nails. I bought a Bosch replacement blade, which cuts nails like butter. HOWEVER, Busch blades doesnt fit Dewalt directly and you must use an adapter. The adapter uses alan screw and it gets loose afeter using it for a while and it is not as stable as the original blades. 1- Extremly bad Dewalt blades 2- Good Busch baldes dont fit well Hey Dewalt, you wasted my time which worth more than this tool. Why on earth these lousy blades are included with this tool, without even wanring the customers?
Date published: 2018-06-11
Rated

5

out of

5
by
Dick
from
CD AVAILABLE?
There should be CD with this as the manual that comes with the tool is short on information. The big round black blade is a guess what blade. (nothing says what to cut or not to cut with it). I really like the tool and is a life saver for using your ingenuity . The tool is excellent quality and very easy to use and at $150 it's expensive. Unfortunately Lowes is not the cheapest that I found although Lowes in my opinion stands behind everything they sell and that to me is a winning factor.
Date published: 2013-12-28