Description
The Permabase cement board is highly moisture resistant, and will not rot, disintegrate or swell when exposed to water. The board can be cut using a regular knife and a set square. It can be used in both interior and exterior applications. The size is 4' x 4' x 1/4".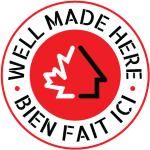 est ce bon pour mettre derrire un hoote comme coupe chaleur
Est-ce que cette article peux etre mis dehors sur une galerie ?