Microwave/Convection Oven- 30" - 240 V - 1.6 cu. ft.- Stainless
Article #30855178
Model #HMC80252UC
Format 30"-240V
This item is not currently available for immediate purchase, but can be ordered by visiting the selected store.
Description
This built-in speed oven from Bosch gives you the cooking qualities of a convection oven with the speed of microwave technology, and its 1.6 cu. ft. capacity accommodates a variety of dishes. Choose between 10 power levels for optimal cooking results and use the SpeedChef(TM) cooking modes to save time! The stainless steel interior is equipped with metal and ceramic turntables as well as convection and broil elements. This appliance has a 30-inch width and comes with a 1-year warranty.
Product specifications
2-in-1 combined microwave/convection oven
Power: 1000 W - Convection element: 1700 W - Broil element: 1750 W
Useful information
DELIVERY AND INSTALLATION
Our experts are dedicated to ensuring your new appliance is delivered with the utmost care.
Learn More
PROTECTION PLAN
Enjoy exclusive privileges.
Learn More
RETURNS AND REFUNDS
We stand behind every product we sell.
Learn More
Credit available
Frequently bought together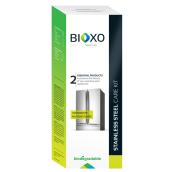 BIOXO
Bioxo Care Kit - Stainless Steel - Biodegradable - 250 ml
Format 250ML
Details
Article #30135134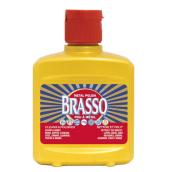 BRASSO
Brasso Metal Polish - 142 mL
Format 142ML
Details
Article #0031017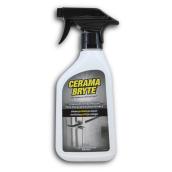 CERAMA BRYTE
Cerama Bryte Stainless Steel Polish - Removes Water Spots - Contains Mineral Oils - 474-ml
Format 474ML
Details
Article #8307003
Microwave/Convection Oven- 30" - 240 V - 1.6 cu. ft.- Stainless
is rated out of
5
by
21
.
Rated

2

out of

5
by
Jimmy Jam
from
Great while it worked
(This review was collected as part of a promotion.) We purchased the speed oven combo unit in 2016. It sat in the house until the kitchen was reno's were completed in the summer of 2017. We had the unit installed and right from day one we noticed that the display was dimly lit. Unfortunately, the manufacturer's warranty ran out by 7 days. Anyways here we are in the fall of 2019 and the display just died. We got 2 years of functionality for 2 thousand dollars. I guess I should be grateful that it lasted for 2 years. While it worked it was fantastic and it was totally worth 5 stars, however, a 2-year life expectancy makes it worth only 2 stars for long term reliability.
Date published: 2019-09-18
Rated

1

out of

5
by
Boschuser
from
Looks good, but had two defective parts in 2 years
I bought this unit for the good looks as part of a Mircowave and oven combo unit. After two years the display slowly started dimming until complete gone. The micro wave still operates. I replaced the entire display unit (from Bosch; Controller part no: 12014013). Three days after installing: the entire unit failed to operate; reason: internally blown fuse. One of the left side door micro switches is not operating; causing the internal fuse to blow; ordered a replacement micro switch. My experiences are very similar with other reviews here and internet forums.
Date published: 2018-10-19
Rated

1

out of

5
by
TxSadness
from
Dead....
Installed all Bosch appliances in our dream kitchen in June, 2019. Custom fit appliance. Was great while it worked but 2 weeks ago (out of warranty by 8 mos.) and it's dead. Display died, tripped home circuit breaker. Had electrician check it. It's on own breaker and each time he would plug in, breaker would trip again. Read reviews on internet and am broken-hearted to see this is a VERY common problem. Have had intermittent problems with ice maker and Bosch service man came for range problems. Sad, sad, sad. Extended warranties are prohibitively expensive and each only 4 yrs max - no lifetime options. Thanks, Bosch.
Date published: 2021-02-23
Rated

1

out of

5
by
Wilson
from
bad quality parts used in this microwave
the switch (latch for the door open and close) broken easily causing fuse to burn. The front panel installed with defect part and won't last long. The repair cost is very high. not recommend to buy this.
Date published: 2018-05-25
Rated

1

out of

5
by
Gabe
from
Arcing and sparking
[This review was collected as part of a promotion.] Ridiculous to pay this much for something and have issues right out of the gate. I've ordered an new turntable but the interior is already damaged due to all the arcing it's done from poor design. Bosch doesn't seem to care to fix this given the other reviews and amount of time I've spent on hold with their customer care line with no response. I have other Bosch appliances and sell their HVAC units professionally, but not for long if they don't get this fixed.
Date published: 2019-09-10
Rated

1

out of

5
by
Chuck
from
Do not buy
Approximately one year after purchasing the display dimmed and was barely readable. Two years after purchase the turntable started sparking and had to be replaced. 3 years after purchase it stopped working altogether. None of the problems were under warranty. Fairly expensive for such a low-quality product. Needless to say, I will not be buying a Bosch microwave again.
Date published: 2019-01-19
Rated

5

out of

5
by
retrop
from
Nice Combination of Microwave and Oven
I have owned the previous generation HMC80251UC for about 4 years. Like others who have reviewed the panel dimmed to the point where I couldn't see it. Called Bosch and they have a service bulletin on that model and replaced the panel at no charge to me. Great service over the phone and by the technician who installed the part. The oven itself is ideal for me as we occasionally need a second oven but couldn't justify having two wall ovens and a microwave. If the item we are cooking is small enough for the speed oven, we just toss it in there instead of using the regular size oven.
Date published: 2018-11-08
Rated

1

out of

5
by
A Shahbaz
from
Two repairs after 4 years.
(This review was collected as part of a promotion.) The product looks great but not reliable. The microwave some times does not seem to work properly and the digitial display dimmed out and it is expensive to replace.
Date published: 2019-03-26