Description
Create sturdy and cost-effective concrete formwork for your buildings with this 4 ft x 8 ft plywood sheet. The plywood panel features solid and strong veneers, making it durable and sturdy. Oiled sides provide easier release after concrete cures for quicker form removal. Sealed edges prevent water absorption during concrete pouring. Each panel works well for outdoor structures and building transportation forms and crates. Waterproof glue binds together several layers of this plywood, improving the ply's moisture and humidity resistance. The water-resistant plywood features Southern Yellow Pine as the primary wood source, which gives it excellent strength and stability. It also dries quickly and provides reliable performance when exposed to cement and water.
You may also like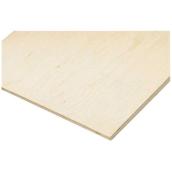 Goodfellow Formply Plywood for Construction - 11/16-in D x 4-ft W x 8-ft L
Format 11/16"x4'x8'
Details
Article #8121003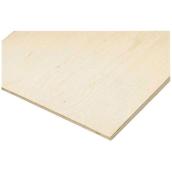 Taiga Unfinished Formply Plywood Board - 11/16-in D x 4-ft W x 8-ft L
Format 4'x8'x11/16"
Details
Article #0938067