"Practica" Square Point Shovel - 41"
Article #01235490
Model #TDS
Format 41"
RONA Home & Garden Golden Mile
(416) 751-7556
Description
The Garant "Practica" Square Point Shovel features a comfortable polyester "D" grip handle, easing the push-pull action when digging and lifting. The sturdy tempered steel blade is designed with forward-turned steps to give you secure footing and added power. This square point shovel is ideal for moving small amounts of soil and sand, as well as other bulk materials.
Product specifications
Moving Small Amounts of Soil, Sand and Other Bulk Materials
Blade Width: 9.43" (24.0 cm)
Total Length: 41" (104.1 cm), Handle Length: 26.5" (67.3 cm), Blade Length: 11.12" (28.3 cm)
Related Projects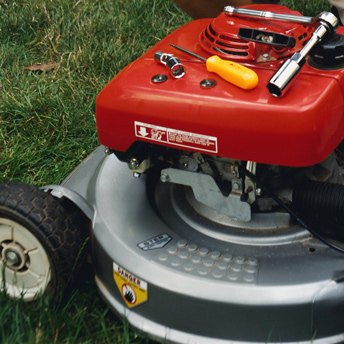 Exterior spring home maintenance checklist
As soon as the weather begins to warm, the instinct to clean and to prepare for new growth prevails. Begin exterior work with yard clean-up projects to close ou...Learn more