Description
The TripleGrip(TM) from Cobra is easy to install and is designed with two expandable wings that grip tightly behind the drywall for a maximum holding power. Its advanced technology cam action expands, thereby creating an additional pressure against the side walls of the drywall or masonry. Two lateral wings hold the anchor in place preventing any rotation while the screw is inserted. The pack includes 5 anchors with screws.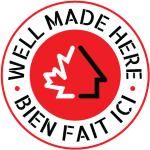 Plastic Anchor TripleGrip(TM) # 8 - 5/Pack
is rated out of
5
by
10
.
Rated

3

out of

5
by
AverageJoe
from
You have to work to get them in the wall
The way the anchor is designed you really have to work to get it in the wall with out ruining the anchor. Even light taps at the wrong angle would fold them over.
Date published: 2013-06-26
Rated

1

out of

5
by
Josh
from
Weak Screws, Weaker Anchors
Unfortunately these are junk that just leave holes in your wall, until you're able to find a more suitable replacement. First of all, I have not even reached the point yet that I'll be putting screws into anchors. But I definitely wouldn't trust these. I was able to snap one in half with just my fingers. The anchors are even worse. If you check out my picture, the ever-so-slightest tap with a hammer to get these into the drywall, absolutely crumpled them until they were literally useless (and unusable).
Date published: 2021-01-12
Rated

1

out of

5
by
Chris
from
Looks can be deceiving
This fastener looks high tech but I found it to be pretty much useless. The fastener does not fit snugly in the recommended hole size and spins when one tries to tighten the screw. The flange is too small and I had one go completely through the drywall as I tried to tighten the screw. I resorted to holding it with a needle nosed plier while tightening. I'm throwing the rest of the package away and going back to the tried and true plastic wall fasteners that I have always used.
Date published: 2013-10-21
Rated

1

out of

5
by
TheWife
from
Awful.
These drywall anchors came recommended by a Lowe's associate as being better than anchors that were already provided with the shelf I purchased. However, after attempting to install the anchors into drywall per the anchor instructions, the anchors did not 'anchor' properly, and thus damaged my wall because the inside 'hooks' to grip the drywall failed to expand when screw was drilled into anchor, thus resulting in a useless hole in my wall. This happened with more than one anchor. In addition, the box we purchased only came with eight screws and eight anchors, so because of the 'failure' I would have had to purchase another box of the same kind. After the 'failure' of the anchor, my husband suggested different anchors and used those instead. Instead of those anchors, I recommend: "Toggler TB" Plastic Toggle drywall Anchors. My husband bought these instead and used them: 3/8" - 1/2" drywall anchors. Now, these anchors functioned much better, did not fail, hold more than double the weight of the previous anchor and many more came in a package.
Date published: 2014-08-17
Rated

1

out of

5
by
Dave
from
Wrong product for me.
Working with a thin fiber board wall in a mobile home, I tried to use this anchor (as it was called "All-Purpose"). The plastic anchor would not grip that fiber board enough to allow the anchor "wings" to extend as a clamp behind the board. I found these to be useless for a fiber board application.
Date published: 2014-02-25
Rated

5

out of

5
by
DaVaJoAl
from
Great Design
All of them that I used held tightly. I found that I needed to slightly ream the 1/4 bit hole to keep the Triple-Grip from bending when inserting it. They are my default item for use with sheetrock.
Date published: 2013-07-30
Rated

5

out of

5
by
jimbo
from
Great anchor fastner
This is the perfect wall anchor for Sheetrock if you need a small support for a small project... be aware that you need to pre-drill a pilot hole for a clean break free finish...
Date published: 2013-07-24
Rated

5

out of

5
by
goforfour
from
Better than expected!
Works great with easy installation. Would definitely purchase this product for other installations.
Date published: 2013-11-18