Description
The TripleGrip(TM) from Cobra is easy to install and is designed with two expandable wings that grip tightly behind the drywall for a maximum holding power. Its advanced technology cam action expands, thereby creating an additional pressure against the side walls of the drywall or masonry. Two lateral wings hold the anchor in place preventing any rotation while the screw is inserted. The pack includes 70 anchors and screws and one 5/16'' drill bit.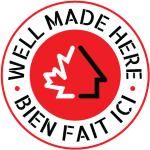 Product specifications
70 anchors and screws + 1 drill bit
Plastic Anchor TripleGrip(TM) # 10 - 1 5/8'' - 70/Pack
is rated out of
5
by
27
.
Rated

5

out of

5
by
Steve
from
Great
I used to think plain old plastic wall plugs were useless. They always failed and would never install properly... Usually failed during installation. Then I found these. I've been using them consistently now for about 7 or 8 years and love them. Perfect for brick/block and Sheetrock. Highly recommend. Haven't had one fail yet.
Date published: 2014-05-25
Rated

4

out of

5
by
notgoodlooking,but handy
from
Good anchors
Have used them many times, the latest was mounting some grab rails in a toilet area and shower stall. If you can't install these, give away all your tools to someone who can and just stay in your living room and watch tv, because a screwdriver in your hands is a vandal's weapon.
Date published: 2011-06-21
Rated

1

out of

5
by
Wilber
from
Do not buy, product is junk
[This review was collected as part of a promotion.] Do not consider these for drywall, at all. This anchor fails to engage every time, just spinning in place. Absolute junk. Screws seem to be oversized for the anchor insert. There is no way a gypsum wallboard could hold this tight enough to do anything but spin. You will be forced to use a toggle bolt, thanks to the gaping holes they leave in the wall.
Date published: 2019-12-16
Rated

5

out of

5
by
Scherm
from
Good drywall anchors
Kit includes everything needed, including correct sized drill bit, to install. Seem to hold much better than the regular "plain" plastic anchors I've always used.
Date published: 2014-04-04
Rated

2

out of

5
by
KCD1369
from
What a pain
These looked really good when I bought them. But, when we tried to install them everything changed. First the bit that comes with the kit does not make a hole large enough to fit the anchor in. (Yes it was marked with the correct size to match the packaging) Second, when you do try to push or tap the anchor in it collapses on that thin center area and will not go in the hole 3 out of 5 times. I would not buy these again.
Date published: 2013-08-07
Rated

5

out of

5
by
Thom
from
Man, do these ever work!
I thought buying the whole set up in a single box was extravagant until I got around to pricing the small packets of screws, anchors and the drill bit. The all-in-one box turned out to be much cheaper. And do they ever work! I was mounting a suspension bar to hang a ladder and ironing board on. This was considerable weight and the instructions for mounting the bar emphasized stud placement and that both ends of the bar needed to be anchored to a stud. Well, of course, it didn't work out that way so I invested in these heavy-duty triple grips. They were much easier than fishing around for studs and they only required three easy steps: drill a hole. place the grip, screw the screw. By the time I got that baby up there nothing was going to move it, not even me standing on the ladder while it was hanging on the wall; a risky maneuver but it proved my point - that baby ain't comin' down. And what's more, I have plenty left over for future jobs and I won't be running back to the store each time I need to hang something.
Date published: 2013-06-25
Rated

5

out of

5
by
Jane
from
Drywall anchor screws
[This review was collected as part of a promotion.] I know nothing about what screw is used for what... every time I asked my husband to put up some home decor he balked because he didn't have the RIGHT screw... needless to say we made a trip to Lowe's for "correct screws " decor now put up...DON'T FORGET men... A HAPPY WIFE is a HAPPY LIFE... ❤️
Date published: 2019-07-05
Rated

5

out of

5
by
Will
from
A much better molly
[This review was collected as part of a promotion.] The new design prevents the turning of the molly in the drywall hole and the tangs on the molly help prevent the molly from turning. I'll use these more often and throw away the old ones I have.
Date published: 2019-09-29