Description
The TripleGrip(TM) from Cobra is easy to install and is designed with two expandable wings that grip tightly behind the drywall for a maximum holding power. Its advanced technology cam action expands, thereby creating an additional pressure against the side walls of the drywall or masonry. Two lateral wings hold the anchor in place preventing any rotation while the screw is inserted. The pack includes 100 anchors with screws and a 1/4'', drill bit.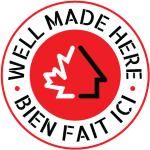 Product specifications
Drill bit 1/4'' (0.64 cm)
Plastic Anchor and Drill Bit TripleGrip(TM) # 8 - 100/Pack
is rated out of
5
by
44
.
Rated

2

out of

5
by
Master
from
Limited use puts it below the cheaper versions
Like most plastic anchors these are decent in concrete, brick and some plaster walls, however when it comes to drywall these fail miserably, I have tried it numerous times and it seems that the sides of these don't grip the drywall therefore instead of tightening they spin freely in the drywall, rendering it useless for drywall use. The cheaper plastic anchors while not having the same claimed holding strength, actually work. If stronger drywall anchors are needed nothing beats the self drilling plastic anchors, in price and strength, besides for the expensive toggle bolts.
Date published: 2012-03-26
Rated

1

out of

5
by
JohnE512
from
Don't waste your money.
I bought the 100 pack that came with the drill bit. I had plan on using these in drywall in the laundry room adding more closet rods and shelving. I used the drill bit that came with kit to dill my holes Anchor sild in and was snug but when I used the screws that came with the kit. They either spun the anchor and wallowed out the hole or the middle part of the triple grip never expanded they looked like they did but when I installed one rod hanger. I gave it a little tug to see if it grabbed it pulled right out of the wall. You could see the middle part did not expand I tried 10 only 1 worked leaving me with a bigger hole angry and a unfinished project. I don't know if the work in mason.
Date published: 2014-01-16
Rated

5

out of

5
by
BiggestLetdown
from
If you are looking for lots of All-purpose anchors
Holy moly! I needed a lot of all-purpose screws and anchors and this package did the trick! My house walls are consisting of plaster, drywall, concrete, steel, iron, molten lava, and whatever else someone decided to use to create my living spaces. I've been punching holes in my walls for weeks now and these anchors/screws are the best thing holding up the 400 or so pictures my wife and I have collected over the years. Jesus, I didn't think we had this many framed memories. I'm about 3/4 done with the box of anchors/screws that I am reviewing here. These are life savers. I mean, don't "actually" try to save someone's life with them - but, you know what I mean. It's a good deal. Plain and simple. There is nothing wrong with this product.
Date published: 2015-01-13
Rated

5

out of

5
by
Lazybones
from
Best general purpose anchors
I've tried all kinds of anchors before settling on these. They're the best by far for medium duty concrete, brick, etc. and can do some heavy duty work in drywall (the wall will come down before these come out). Others will collapse when you drive them in, or they'll spin, anchoring nothing at all. There may be better anchors for specific purposes, but for renters and homeowners with general needs, these are the ones you want to have in hand for hanging TVs and light fixtures, putting up shelves, anchoring dressers and wardrobes, and the like.
Date published: 2021-01-26
Rated

5

out of

5
by
Geefuzzy
from
Great all-around anchor!
These little guys are a combination of a standard expandable anchor and toggle anchor. I am impressed at how easily they work and once set they are really going to hold. in hollow walls through sheetrock they act like a toggle bolt style. In drilled concrete they are as good as any plastic anchor I have ever used in holding down impressive loads. I saw these at Lowes and immediately bought the 100 pack of them and now am tossing any other 1/4 inch plastic anchors I come across. These are so much better!
Date published: 2017-01-24
Rated

5

out of

5
by
JimWilly
from
Very Helpful
[This review was collected as part of a promotion.] From curtain rods to art these are great. They hold up very well and work great for the weight I put on them.
Date published: 2019-02-03
Rated

2

out of

5
by
Ryan
from
Not great.
Screws didn't work well with standard heads and kept slipping. Anchors pulled out on multiple holes with weights below recommendation.
Date published: 2017-12-06
Rated

5

out of

5
by
Gryboor
from
the best
I see they call them dry wall anchor's here. They are for drywall, masonry and ceramic. I have a concrete block garage and these things make it a breeze to hang things up on the wall. recently i install a watering system on the front of the back porch to water tomato plants and these made it a breeze to install brackets in the concrete. drill a hole, bit is included, tap them in with a hammer and run in the supplied screw, done.
Date published: 2018-05-24