Description
The TripleGrip(TM) from Cobra is easy to install and is designed with two expandable wings that grip tightly behind the drywall for a maximum holding power. Its advanced technology cam action expands, thereby creating an additional pressure against the side walls of the drywall or masonry. Two lateral wings hold the anchor in place preventing any rotation while the screw is inserted. The kit includes 8 anchors, 8 screws and one 5/16'' drill bit.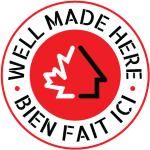 Product specifications
8 anchors, 8 screws, 1 drill bit
Plastic Anchor # 12 - TripleGrip(TM) - 1 5/8'' - 8/Pack
is rated out of
5
by
42
.
Rated

5

out of

5
by
Jimbo
from
I needed a solution to protect my queen palms in pots along a back wall. Heavy winds were blowing some over and breaking expensive pots. So by using these anchors with heavy eyelets I was able to fashion restraints using heavy green twine to create restraints to keep them from swaying. It all worked perfectly. One installation tip.....after drilling the hole for your anchor..put one of the included screws in the anchor and seat it a few turns then tap it in with a hammer. This will allow for easier installation without collapsing the anchor and help seat it flush in the wall.
Date published: 2014-04-04
Rated

4

out of

5
by
BTMF
from
Good quality fastener, Could be better
The included stucco bit is an excellent idea. It is the right size. The plastic expansion anchors could be a better quality to tap into place with a hammer into the stucco. I had to use an extra anchor , because of the bad twist as I tapped it into place. The screws are excellent with a large Phillips head screwdriver. I personally wouldn't use a flat head screw driver.
Date published: 2014-08-05
Rated

1

out of

5
by
AdamW
from
Completely Useless
I tried installing these 3 times into drywall, and each time they failed. I got the screw halfway through, but then the anchor would just spin in place and not tighten any more. At that point, with the anchor partially opened inside the wall, removing them involved a pair of pliers and created big fat holes in the wall. Caused more damage than they're worth... A total waste of time and money.
Date published: 2014-02-09
Rated

1

out of

5
by
leetoe
from
A waste of money
These anchors attempt to replicate the advantages of molly and toggle bolts, but they fall short. When I drilled the screws into the set anchors to my desired depth, the anchors would not grip the drywall and essentially stripped the pilot holes in the drywall. I had to remove the anchors and use traditional metal toggle bolts (after another run to the store). Spend a little more and use the real (metal) molly or toggle bolts.
Date published: 2017-08-29
Rated

5

out of

5
by
Lou
from
Best never fail install
[This review was collected as part of a promotion.] I have used these many times and find that it is much easier to install in the hole if you will insert the provided screw as far as possible by hand into the plastic element and then tap it gently into the hole. Then remove the screw and attach what you plan to. The screw holds the plastic element rigid so that it does not collapse when forced into the hole. Try it...
Date published: 2018-11-05
Rated

3

out of

5
by
EngineerDave
from
Some Reservations
Used these on a rough exterior stucco wall. Hole size is critical. Just drilling hole with supplied drill was slightly too small and pounding too hard on insert will mangle it. I had to wiggle drill around just a little bit to enlarge hole slightly so that insert fit snugly in hole with slight hammer tap. If hole too large, insert will spin preventing screw from tightening. If done properly, anchor will hold well.
Date published: 2018-02-19
Rated

1

out of

5
by
GaryDoug
from
Garbage in concrete
I used the included bit to drill a hole in ceramic tile with concrete backing. After successfully drilling one hole, I tried to insert the grip into the hole but it would not go because the expansion part expanded before going into the hole. I tried 4 grips and they all failed. The hole was at least 1" longer than the grip so it wasn't bottoming out. Junk!
Date published: 2017-05-23
Rated

5

out of

5
by
homefixitgal
from
Worked well where nothing but mollies would have
We found these anchors to provide a solid hold. Even with a few removals and replacements, we only wasted one. These anchors work on sheet rock in a way that the twist in anchors don't, and I love them. This is our second purchase to make sure we have some on hand. The trick is to partially insert the anchor then add the screw and push it all in
Date published: 2016-04-19