Plant Dolly - Square - Natural Wood - 11 3/4"
Article #01435016
Model #3604
Format 11.8x11.8x3.1"
RONA Langdon Hardware Ltd. / Fort Erie
(289) 320-8250
Description
Don't struggle with moving planters and flower pots when you can do it effortlessly with this plant dolly. The dolly is made of wood with a natural finish, giving it a warm look that makes it a stylish stand for your plants. It has a square shape and four wheels that ensures it rolls smoothly and easily for great portability. The wheeled plant stand is approximately 3" tall and 11 3/4" in width and length.
You may also like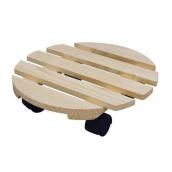 FACTO
Plant dolly
Details
Article #01435013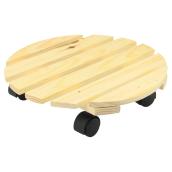 Plant Dolly - Round - Natural Wood - 13 3/4"
Format 13.78x13.78x3.15"
Details
Article #01435017