"Perfection" Western Red Cedar Shingles - 18"
Article #42665004
Model #SC3SH
Format 18"
RONA Langdon Hardware Ltd. / Fort Erie
(289) 320-8250
Description
Naturally resistant to rot and decay, McIlveen Lumber "Perfection" Western Red Cedar Shingles provide a durable solution for many projects. They are commonly used for decks, roofing, siding and panelling. This sought after softwood is known for its stability and straight grain, as well as its warm, reddish colouring. Left untreated, they will age to a natural silver-grey colour. These red cedar shingles offer a low shrinkage factor and resistance to warping, twisting and wood checks, for a long-lasting, quality finish.
Related Projects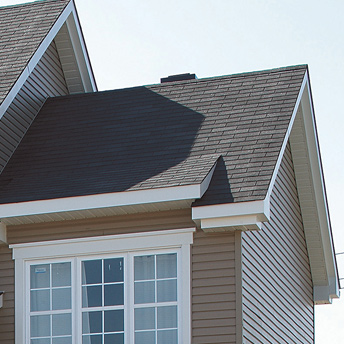 Roof coverings
When the time comes to install or replace your roofing, you'll have a huge variety and number of products to choose from. Although asphalt shingles may be...Learn more
Asphalt shingles
Asphalt shingles, the most common roofing material, are easy to install and less expensive than other roofing options, such as metal cladding, slate, or steel s...Learn more