ALL-IN-ONE DECK PACKAGE
Start your deck project
The all-in-one package designed by our experts
If you are building a new or replacing an existing deck, the experts at RONA are sure to have the style, type and size you're looking for. Choose from our wide selection of quality lumber and composite decking and add great options such as a deck railing and stairs. Just bring your measurements and we can help you plan and design a deck to suit your needs.
CHOOSE YOUR STYLE OF DECK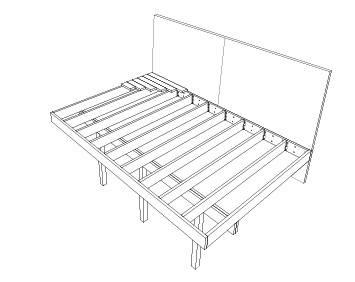 RAISED LEVEL ATTACHED DECK
Built above ground and attached to the home on at least one side. A ledger board attached to the house wall supports the joists on one side.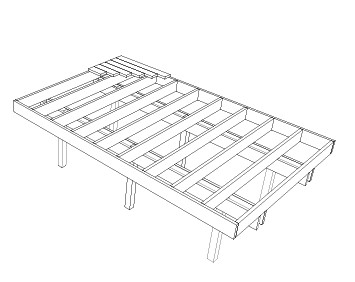 FREE STANDING RAISED DECK
Above ground alongside the home or on its own in the yard. This type of deck requires 2 double beams and extra 4x4 posts for balanced support.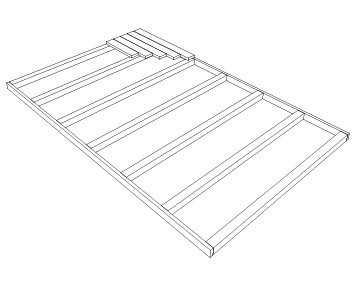 GROUND-LEVEL PATIO DECK
This type of deck is installed directly on the ground with pressure treated framing.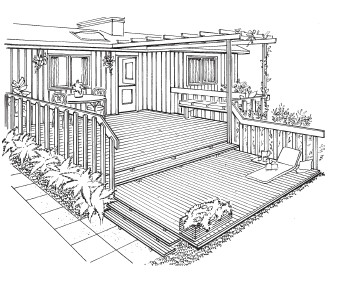 MULTILEVEL DECKS OR UNIQUE DESIGNS
If you need to completely customize one of our existing packages or design your very own, we're here to help. Bring in your ideas and measurements and the knowledgeable salespeople at RONA can help you plan your new deck project right from the start.
RAISED PACKAGES INCLUDES
Frame in kiln-dried spruce or pressure-treated wood, as desired
2x8 solid wood joists, placed 16" on centre
2x8 double beam(s) on 4x4 pressure-treated wood posts
2x8 for ledger strip and framing header
Corrosion-resistant screws, galvanized nails, mounting hardware
Your choice of decking material
GROUND-LEVEL PACKAGE INCLUDES
4x4 treated wood joists
2x4 treated wood framing headers on both sides
VCorrosion resistant screws, galvanized nails, mounting hardware
Your choice of decking material
Unsure of which type of deck to build?
Our article
"Building a deck: where to start"
can be of help.

WHATEVER THE SIZE, WE CAN HELP
PRE-PLANNED DECK SIZES
We've worked out standard deck sizes ranging from 8' deep x 10' wide to 16' x 24'. These material packages include everything you'll need to build a standard deck.
WHAT ARE YOUR DECK DIMENSIONS?
DRAW THE PLAN VIEW
Accurately measure the side(s) of your home where the deck will be built.
Measure and indicate all door locations, stairs as well as the placement of existing obstructions such as chimneys and trees.
Indicate the main wall, the portion attached to the house and the orientation of the deck boards.
Note any modifications to the main deck such as clipped or rounded corners, notches and their sizes.
WHAT IS YOUR DECK HEIGHT?
DRAW THE ELEVATION VIEW
Indicate the height from the ground to the top of the finished deck floor.
Show the dimensions of the outside edges of the level(s).
Note the width of stairs or ramps and determine the locations of railings and handrails.
If your deck has more than one level, indicate where the different levels will be attached
CHOOSE YOUR DECKING MATERIAL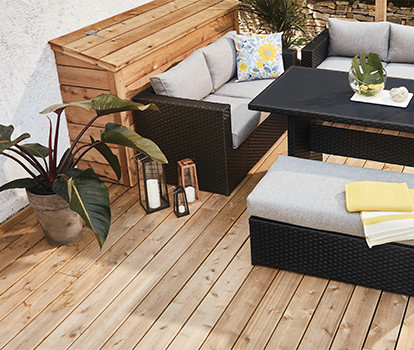 PRESSURE TREATED WOOD
Top-quality deck boards
Selected for strength and appearance
Treated to resist insects, rot and decay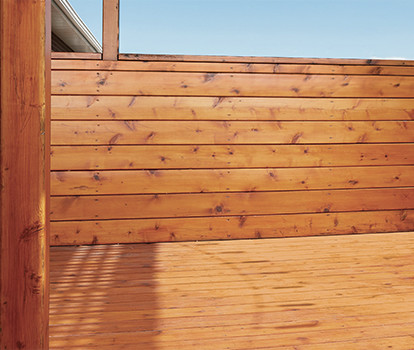 PREMIUM CEDAR BOARDS
Best quality cedar deck boards
Smooth on all 4 sides
Natural resistance to rot and insects
COMPOSITE PLANKS
UV resistant and will not discolour. Do not require paint nor stain to maintain their appearance.
Very resistant to scratches and rot.
Easy to maintain
Warranties range from 10 to 25 years
Learn more about this material
Certain wood types and sizes may be special order at some stores.
WE HAVE A WIDE SELECTION OF RAILINGS TO COMPLETE YOUR PROJECT.
Several choices of railings, balusters, and handrails are available in store. Come meet our experts to discover all of the available choices.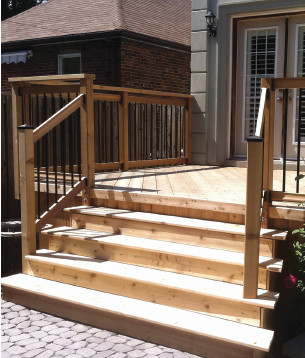 WOOD RAILING WITH METAL BALUSTERS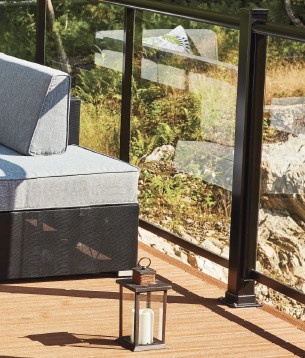 ALUMINUM RAILING WITH GLASS PANELS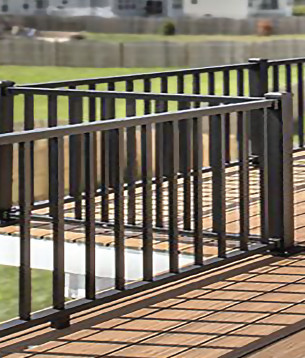 ALUMINUM RAILING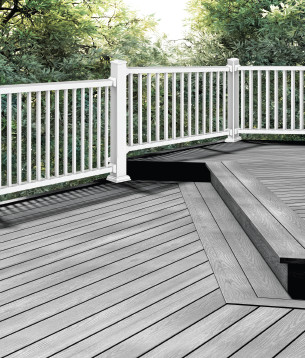 PVC RAILING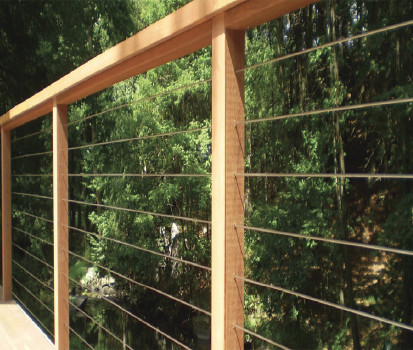 CABLE RAILING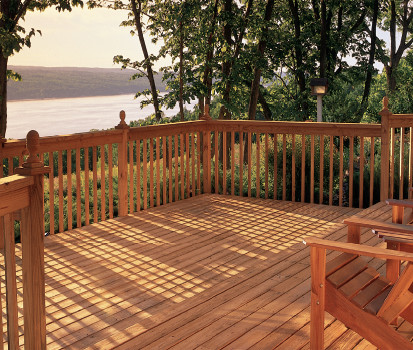 WOOD RAILING PACKAGES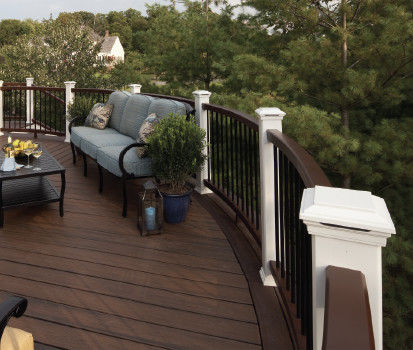 COMPOSITE RAILING
THE FINAL TOUCH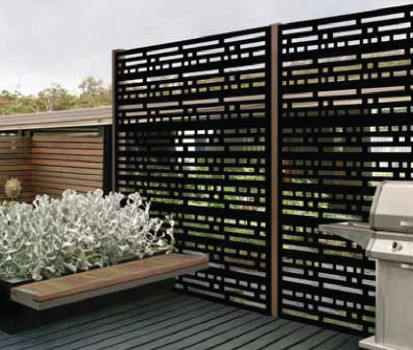 PRIVACY PANELS
Functional, attractive and ready to use, prebuilt lattice panels
Panels in your choice of cedar, pressure treated or vinyl can be added to your deck package. Ideal as a privacy screen, for skirting or added to your railing design.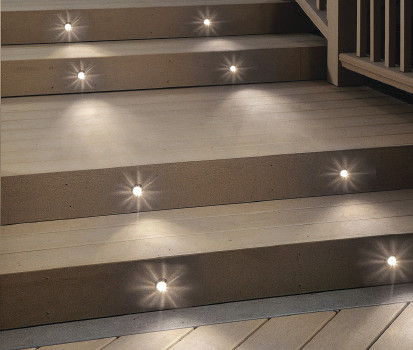 EXTERIOR RECESSED LIGHTING
The secret to creating an inviting ambience and ensuring that everyone moves around safely on the deck lies in a well-designed integrated lighting system. Several electric or solar-powered models are available.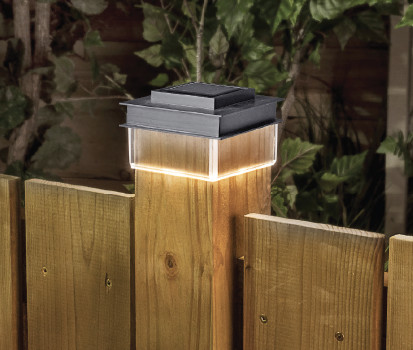 POST CAPS
The finishing touch that makes all the difference! Opt for a classic or modern post cap, or one with integrated lighting, in a material that will blend in with your deck or add a bit of whimsy.
MUST HAVE MAINTENANCE PRODUCTS
CLEANING PRODUCTS
Deck strippers and cleaners can be useful to restore an existing deck or to properly care for your new deck.
PAINT, STAIN, AND SEALANT
RONA offers a wide variety of paint and stain from well-known brands in multiple colours and finishes. Remember to protect your deck with a protective agent for wood extremities.
PREPARE
CLEAN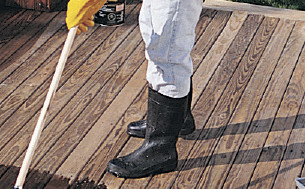 PROTECT

In addition to decks, other types of kits are available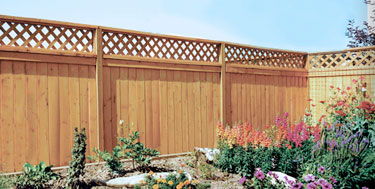 FENCE PACKAGES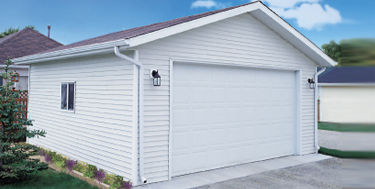 GARAGE PACKAGES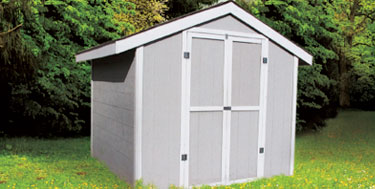 SHED PACKAGE