Description
This over-the-range microwave from Kitchen Aid is an ideal product for small kitchens. This microwave, which needs to be installed above a conventional oven or a cooktop, features a charcoal filter and a 400 CFM exhaust fan. With a power of 1000 W and a capacity of 1.9 cu. ft., large plates can be cooked quickly. The Cookshield finish interior allows an easy cleaning without harsh chemicals. The microwave is also equipped with preprogrammed controls and a large 14" glass turntable which automatically stops rotating if a large plate is placed inside. Several options come with this appliance, including a child lockout control and sensor cooking controls that automatically adjust time and power for perfect cooking results. This product is backed by a 1-year limited warranty on parts and labor.
Product specifications
Range hood, halogen light and broiling element
Exterior or recirculating venting system
Control lock, convect, cook/start, cook time, crisp pan, defrost, grill, keep warm, reheat, soften/melt, speed cook, steam
Frequently bought together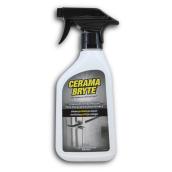 CERAMA BRYTE
Stainless Steel Cleaner
Format 474ML
Details
Article #8307003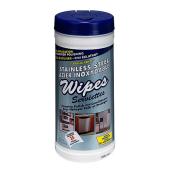 CERAMA BRYTE
Stainless Steel Cleaning Wipes
Format 35/PK
Details
Article #8307005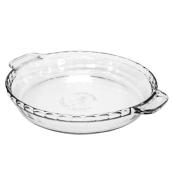 Pie Plate - Glass - 1 5/8" x 9" - Clear
Details
Article #97737604
Kitchen aid microwave Model #YKMHP519ES on your Black Friday sale?
How do I get the files you list? The file links do no exist when I am using Windows 10, the most current.
Over-The-Range Microwave - 1.9 cu. ft. -Stainless Steel
is rated out of
5
by
13
.
Rated

5

out of

5
by
Gaga64
from
Out of this world!
This microwave is so versatile and powerful - it left me speechless. It is basically mini convection oven. Works like a charm. Works way better than my previous stove (which wasn't KitchenAid). It has so many possibilities, options and functions that you can basically do all your cooking here, without needing a stove. There are onnly 2 downsides: 1. Entire door opens, so you need to be carefull not to bang yourself in head (usually MW open only 7/8 of the door length) 2. It is pricey However, I am still giving it 5 stars. If you are on the market for a better microwave - this is th #1!
Date published: 2018-01-29
Rated

5

out of

5
by
Rickers
from
Trendy and intelligent!!
I bought this a couple of weeks ago as our current KitchenAid microwave had an error code. It was 8 years old and needed some parts. We decided to upgrade and get the new convention KitchenAid unit. I replaced the unit by myself and cannot fault the instructions in anyway. My wife and I love this new microwave and find it very quiet and efficient. It has loads of settings and accessories making it a one stop shop to cook anything we can cook in the oven. Thanks KitchenAid for another excellent kitchen must have!! (This review was collected as part of a promotion.)
Date published: 2019-04-21
Rated

2

out of

5
by
Anonymous
from
Complicated cooking instructions
It's okay as a microwave, but have found it very difficult to try to bake, roast or cook in the convection oven format. I have followed the instructions I was given, and it doesn't work. I tried to preheat oven, like it said and all it did was heat up. It did not notify me that it was at the correct temp and to put my food in and set a cooking time. Would like way better instructions on how to use the convection oven, as I can cook easily with the microwave. (This review was collected as part of a promotion.)
Date published: 2020-05-09
Rated

5

out of

5
by
nuru
from
Outstanding!
Outstanding! Pretty! Great! Full of features! Best!
Date published: 2019-01-12
Rated

2

out of

5
by
anavds
from
Disappointing Baking Performance
We bought this OTR Microwave for my daughters apt to replace a no-warranty Kenmore device. The old unit didn't microwave well nor bake worth beans. However the new KitchenAid failed the simple baked carrot test: dried-out on the outside, still cold on the inside. Maybe there is no decent baking OTR Microwave?? Installation was easy but I recommend making the back bracket more durable, especially the inserts that fit into the Microwave slots at the bottom. Also I was expecting 3 bolts at the top to secure the unit to the top cabinet. Two is not enough in my opinion. Very nice looking unit, many features etc but its only a microwave. Perhaps, one could suggest much more detailed baking instructions for this type of unit, in case there are specific methods for success!! (This review was collected as part of a promotion.)
Date published: 2019-09-23
Rated

5

out of

5
by
RSLsask
from
I need more time to learn all the features!
The new microwave has worked flawlessly - I just need to invest the time to be able to use all the great features. I appreciate well built things and this is one - you will know when you lift it to install (definitely a 2 person job). Heats very evenly, quietly, and the range fan has decent throughput. A bit expensive but you do get more for the price! (This review was collected as part of a promotion.)
Date published: 2019-04-16
Rated

2

out of

5
by
Paulsns
from
Works great until it breaks
4 brand new Kitchen Aid appliances bought two years ago. Two of them required service in less than two years. The door latches on this microwave gave up at just about the two year mark. Out of warranty. Ripping it off the wall and moving onto another brand. Tired of paying higher prices for something that has become a limited life.
Date published: 2018-10-06
Rated

5

out of

5
by
Martine Christian
from
On adore notre nouveau micro-ondes !!!
Wow il fait tout, en plus d'être un micro-ondes avec pleins de fonctionnalités faciles à utiliser, il est un four à convection, une hotte de poêle et la lumière pour notre cuisinière. Et en plus il est vraiment tres silencieux. [Cet avis a été recueilli dans le cadre d'une promotion.]
Date published: 2020-01-28