Outdoor Wall Sconce - Stainless Steel
Article #08325013
Model #AMP74
Format 120V 12x4"
RONA Langdon Hardware Ltd. / Fort Erie
(289) 320-8250
Description
The Voltz Outdoor Wall Sconce features a durable metal frame with four frontal openings for light coverage where you need it. Its versatile upward and downward lighting makes this wall sconce perfect for any patio or deck.
Product specifications
1-Year Manufacturer's Defects
Frequently bought together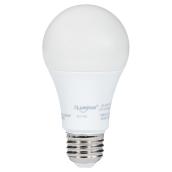 LUMINUS
LED Bulb 5.5W A19 - Dimmable - Warm White
Format 5.5W
Details
Article #74615144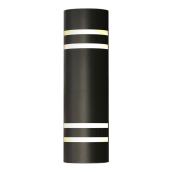 VOLTZ
Outdoor Wall Sconce - Black
Format 120V 12x4"
Details
Article #08325012