Mitre Saw Stand
Article #00275686
Item #000356599
Model #DWX723
RONA Home & Garden Golden Mile
(416) 751-7556
Description
This universal design works with all brands of mitre saws. Its lightweight aluminium construction (35 lb) allows for easy transport to and from the job site. The 5 1/2 ft beam extends to support up to 16 ft. of material and up to 500 lb. The legs provide superior support and fold for easy storage. Leg lock levers allow for fast and easy set up. This mitre saw mounting brackets allow easy and secure mounting of the tool to the stand. Work stops and supports can be repositioned quickly anywhere along the rail. The non-marring feet on tool mount will not scratch material. Mitre saw sold separately.
Product specifications
6" (folded) - 32" (extended)
72" (folded) - 150" (extended)
3-year limited warranty, 1-year free service contract, 90-day money-back guarantee
You may also like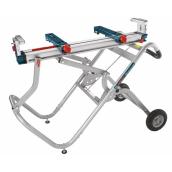 BOSCH
Gravity-Rise Miter Saw Stand - Grey
Article #1983257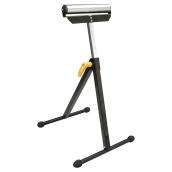 YAHU
Steel Roller Stand - 42.6" - Black
Format 26.7-42.6"
Article #22745005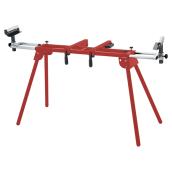 YAHU
Universal Stand for Mitre Saw
Format 65x22.8x35.8"
Article #22745004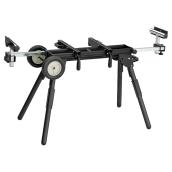 YAHU
Universal Stand for Miter Saw - Steel - Black
Format 68.9x23.2x28.3"
Article #22745003