Description
This Canadian hardwood flooring from Mistral is pre-varnished with multi-coat aluminum oxide polyurethane and comes in a beautiful copper color. Made of birch, the planks are 3/4" thick and 3 1/4" large. This product is FSC certified and covers 20 sq. ft.


Ecological Attributes
The wood or fibres in this product are certified FSC mix, which signifies that at least 70% of the wood or fibres used to produce this product comes from a Forest Stewardship Council® (FSC®) certified forest and that the difference comes from other responsible sources. FSC certification guarantees that the forest is managed in a sustainable and responsible manner, which contributes to the preservation of ecosystems.
Frequently bought together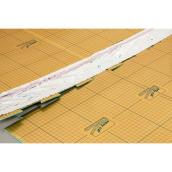 FLOOR COMFORT
Floor Comfort 5 mm Premium HFPS/Film Floor Underlayment - 100 sq ft
Format 5MMx100SF
Details
Article #41537704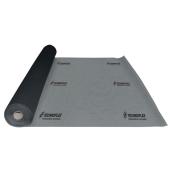 TECHNOFLOOR
Technoflex Flooring Underlayment Acoustic Membrane - Thermal Insulation - 100-sq. ft. Coverage - Rubber Material
Format 4'x25'x1/8"-100SF
Details
Article #73015020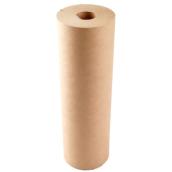 MONO SERRA
Mono Serra Zito Underlay Roll - Standard - Brown Paper - For Use With Hardwood
Format 36"x133'-400SF
Details
Article #97555251