Meter Socket Hub - Interchangeable - Threaded - 2"
Article #0105017
Model #MH20-UPC
Format 2"
RONA Langdon Hardware Ltd. / Fort Erie
(289) 320-8250
Description
Complete your meter socket installation with this Thomas and Betts meter socket hub. The interchangeable hub has an aluminum design for durable performance. The 2" hub is threaded and has a 4-hole mounting pattern and includes hub screws. The hub is suitable for use with meter sockets with a 2 1/2" regular hub opening, but can be installed with 4" hub-opening meter sockets when used with #BS052 hub adaptor plate.
Product specifications
For use with meter sockts with 2 1/2" hub opening
You may also like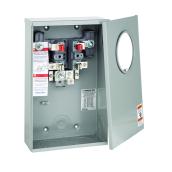 THOMAS & BETTS
Meter Socket - Single - Underground - 200A - 600V
Format 200Ax600V
Details
Article #0320389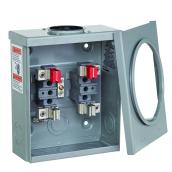 THOMAS & BETTS
Base Meter 100 A
Format 100Ax1"
Details
Article #0105009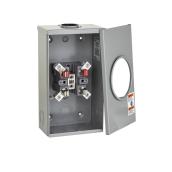 THOMAS & BETTS
Base Meter 200 A
Format 1"
Details
Article #0105010