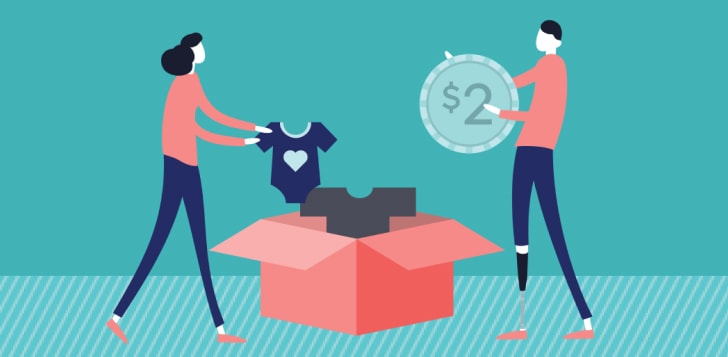 Give from the heart
For the Lowe's Canada Heroes campaign, each store from the RONA corporate network and many affiliates are supporting a non-profit organization or public school of their choosing with a fundraising campaign throughout September. In addition to helping our customers with their home improvement projects every day, our stores can also support their communities in bringing inspiring projects to life. Our employees can also roll up their sleeves and volunteer with their local hero organization to make a tangible difference in their community.  
Make a donation to help us build stronger communities! 
You, too, can become a hero! In September, visit your local store and make a donation to support the local cause. Lowe's Canada will present each organization with an additional amount equal to 50% of the funds raised, up to $2,000 per store.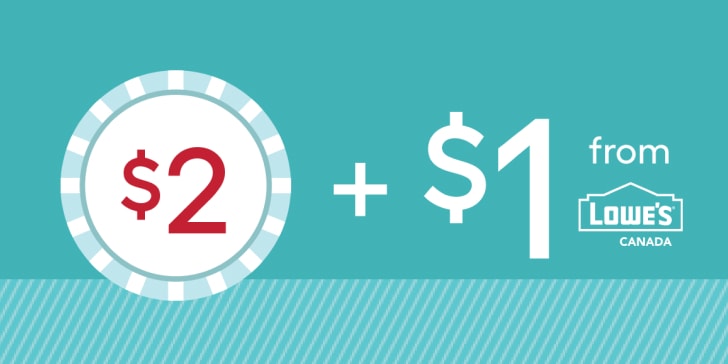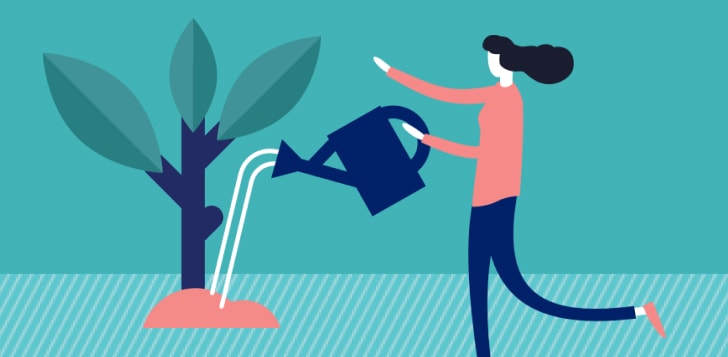 Serving our communities
To further support the mission or specific project of their charity partner, some of our employees also choose to devote their personal time to volunteering with the organization selected by their team.
All funds raised by our stores for the 2022 Heroes campaign will be presented to the following organizations:
Alberta
| | | | |
| --- | --- | --- | --- |
| Store | Address | City | Supported Organization |
| RONA Lethbridge | 2260, 32nd Street S | Lethbridge | Alberta Cancer Foundation |
| RONA Grande Prairie | 10950, 102 Avenue | Grande Prairie | Alzheimer Society of Alberta and Northwest Territories |
| RONA Calgary (Forest Lawn) | 1832, 52nd Street SE | Calgary | Calgary Humane Society for Prevention of Cruelty To Animals |
| RONA Camrose | 7300, 48th Avenue | Camrose | Camrose and District Boys and Girls Club |
| Home & Garden RONA Calgary (Sunridge) | 2665, 32nd Street NE | Calgary | Community Kitchen Program of Calgary Society |
| RONA Leduc | 5202 Discovery Way | Leduc | Leduc and District Food Bank Association |
| RONA Lloydminster | 7902, 44th Street | Lloydminster | Lloydminster and District United Way |
| RONA Red Deer (North) | 7730 Gaetz Avenue N | Red Deer | Make a move with jagger Foundation |
| RONA Medicine Hat | 1330 Trans Canada Way SE | Medicine Hat | Medicine Hat Womens Shelter Society |
| RONA Spruce Grove | 175 16a Highway | Spruce Grove | Parkland Food Bank Society |
| RONA Fort McMurray | 8408 Manning Avenue | Fort McMurray | Pastew Place Organizational History |
| RONA Edmonton (Southside) | 9115, 51st Avenue NW | Edmonton | Sleep In Heavenly Peace |
| RONA Sherwood Park (Wye Road) | 301 Wye Road, suite 81 | Sherwood Park | Sleep In Heavenly Peace |
| RONA Edmonton (Stony Plain Rd) | 18445 Stony Plain Road | Edmonton | Sleep In Heavenly Peace |
| RONA Calgary (Edmonton Trail) | 4215 Edmonton Trail NE | Calgary | Stepup 4 kidz Foundation |
| RONA Calgary (Bowness) | 6912, 29th Avenue NW | Calgary | Sunrise Community Link Resource Centre |
| RONA Calgary (West) | 300 Stewart Green SW | Calgary | The Safe Haven Foundation of Canada |
| RONA Strathmore | 300 Ranch Market | Strathmore | Wheatland County Food Bank Society |
| Rona Black Diamond | 601 - 1 Avenue N.E. Box 1140 | Black Diamond | Boys and Girls Club of the Foothills |
| La Crete Building Center | 10511-95 Street | La Crete | La Crete Municipal Nursing Association |
| | | | |
| --- | --- | --- | --- |
| Store | Address | City | Supported Organization |
| RONA Lethbridge | 2260, 32nd Street S | Lethbridge | Alberta Cancer Foundation |
| RONA Grande Prairie | 10950, 102 Avenue | Grande Prairie | Alzheimer Society of Alberta and Northwest Territories |
| RONA Calgary (Forest Lawn) | 1832, 52nd Street SE | Calgary | Calgary Humane Society for Prevention of Cruelty To Animals |
| RONA Camrose | 7300, 48th Avenue | Camrose | Camrose and District Boys and Girls Club |
| Home & Garden RONA Calgary (Sunridge) | 2665, 32nd Street NE | Calgary | Community Kitchen Program of Calgary Society |
| RONA Leduc | 5202 Discovery Way | Leduc | Leduc and District Food Bank Association |
| RONA Lloydminster | 7902, 44th Street | Lloydminster | Lloydminster and District United Way |
| RONA Red Deer (North) | 7730 Gaetz Avenue N | Red Deer | Make a move with jagger Foundation |
| RONA Medicine Hat | 1330 Trans Canada Way SE | Medicine Hat | Medicine Hat Womens Shelter Society |
| RONA Spruce Grove | 175 16a Highway | Spruce Grove | Parkland Food Bank Society |
| RONA Fort McMurray | 8408 Manning Avenue | Fort McMurray | Pastew Place Organizational History |
| RONA Edmonton (Southside) | 9115, 51st Avenue NW | Edmonton | Sleep In Heavenly Peace |
| RONA Sherwood Park (Wye Road) | 301 Wye Road, suite 81 | Sherwood Park | Sleep In Heavenly Peace |
| RONA Edmonton (Stony Plain Rd) | 18445 Stony Plain Road | Edmonton | Sleep In Heavenly Peace |
| RONA Calgary (Edmonton Trail) | 4215 Edmonton Trail NE | Calgary | Stepup 4 kidz Foundation |
| RONA Calgary (Bowness) | 6912, 29th Avenue NW | Calgary | Sunrise Community Link Resource Centre |
| RONA Calgary (West) | 300 Stewart Green SW | Calgary | The Safe Haven Foundation of Canada |
| RONA Strathmore | 300 Ranch Market | Strathmore | Wheatland County Food Bank Society |
| Rona Black Diamond | 601 - 1 Avenue N.E. Box 1140 | Black Diamond | Boys and Girls Club of the Foothills |
| La Crete Building Center | 10511-95 Street | La Crete | La Crete Municipal Nursing Association |
Colombie-Britannique
| | | | |
| --- | --- | --- | --- |
| Store | Address | City | Supported Organization |
| RONA Surrey (South Surrey) | 3165 King George Boulevard | Surrey | Alzheimer Society of B.C. |
| RONA Quesnel | 450 Johnston Avenue | Quesnel | Big Brothers Big Sisters of Quesnel |
| RONA Williams Lake | 298 Proctor Street | Williams Lake | Big Brothers Big Sisters of Williams Lake |
| RONA Coquitlam | 2798 Barnet Highway | Coquitlam | British Columbia Society for The Prevention of Cruelty To Animals |
| RONA Cobble Hill | 3730 Trans Canada Highway | Cobble Hill | Cowichan Valley Hospice Society |
| RONA Chilliwack | 45656 Yale Road W | Chilliwack | Cyrus Centre Ministries |
| RONA Vernon | 2201, 58th Avenue | Vernon | Diabetes Canada / Diabète Canada |
| RONA Kamloops | 416 Mt Paul Way | Kamloops | Kamloops Food Bank Society |
| RONA Coquitlam (Austin) | 425 Lebleu Street | Coquitlam | Multiple Sclerosis Association of Canada |
| RONA Nanaimo | 1250 Island Highway S | Nanaimo | North Island Wildlife Recovery Association |
| RONA Penticton | 348 Duncan Avenue W | Penticton | Penticton Skaha Community Projects Society |
| Home & Garden RONA Kelowna | 1711 Springfield Road | Kelowna | Purkids Charitable Foundation |
| RONA Maple Ridge | 21213 Lougheed Highway | Maple Ridge | Ridge Meadows Hospital Foundation |
| RONA Abbotsford | 32073 South Fraser Way | Abbotsford | SPCA Vancouver Hospital Trust Fund |
| RONA Langley Bypass | 20350 Langley Bypass | Langley | SPCA Vancouver Hospital Trust Fund |
| RONA Squamish | 39009 Discovery Way | Squamish | Squamish helping hands Society |
| RONA Surrey (Fleetwood) | 16659 Fraser Highway | Surrey | Surrey Women's Centre Society |
| RONA Golden | 912, 15th Street S | Golden | Swiss Edelweiss Village Foundation |
| RONA North Vancouver | 1160 E 3rd Street | North Vancouver | Variety - The Children's Charity of BC |
| RONA Burnaby | 7260 Edmonds Street | Burnaby | Variety-The children's charity |
| RONA Whistler | 1350 Alpha Lake Road | Whistler | Whistler Community Services Society |
| Sechelt | 5644, Wharf Avenue | Sechelt | Habitat for Humanity Sunshine Coast |
| FRASER VALLEY BUILDING SUPPLIES - RONA ABBOTSFORD | 28728 Fraser Highway | Abbotsford | Kidney Foundation BC & Yukon Branch |
| Northstar hardware and building supplies ltd | 410 , Borden street P.O.box 15 | Invermere | Lake Windermere District Lions Foundation |
| Nelson Rona | 29 Government Road | Nelson | Nelson Search And Rescue Society |
| Capital Building Supplies Ltd. | 4150 Cowart Road | Prince George | Northern Lights Wildlife Society |
| Rona Hope Fraser valley building supplies | 451 Corbett Street | Hope | The Board of Education of School District No. 78 (Fraser-Cascade) |
| Fraser Valley Building Supplies FVBS Mission | 7072 Wren Street | Mission | The Kidney Foundation of Canada / La Fondation canadienne du rein |
| Terrace Builders Centre FVBS | 3207 Munroe Street  | Terrace | The Terrace Church's Food Bank |
| Trail Building Supplies RONA | 8274 Waneta Hwy 22A | Trail | The Trail Association for Community Living |
| | | | |
| --- | --- | --- | --- |
| Store | Address | City | Supported Organization |
| RONA Surrey (South Surrey) | 3165 King George Boulevard | Surrey | Alzheimer Society of B.C. |
| RONA Quesnel | 450 Johnston Avenue | Quesnel | Big Brothers Big Sisters of Quesnel |
| RONA Williams Lake | 298 Proctor Street | Williams Lake | Big Brothers Big Sisters of Williams Lake |
| RONA Coquitlam | 2798 Barnet Highway | Coquitlam | British Columbia Society for The Prevention of Cruelty To Animals |
| RONA Cobble Hill | 3730 Trans Canada Highway | Cobble Hill | Cowichan Valley Hospice Society |
| RONA Chilliwack | 45656 Yale Road W | Chilliwack | Cyrus Centre Ministries |
| RONA Vernon | 2201, 58th Avenue | Vernon | Diabetes Canada / Diabète Canada |
| RONA Kamloops | 416 Mt Paul Way | Kamloops | Kamloops Food Bank Society |
| RONA Coquitlam (Austin) | 425 Lebleu Street | Coquitlam | Multiple Sclerosis Association of Canada |
| RONA Nanaimo | 1250 Island Highway S | Nanaimo | North Island Wildlife Recovery Association |
| RONA Penticton | 348 Duncan Avenue W | Penticton | Penticton Skaha Community Projects Society |
| Home & Garden RONA Kelowna | 1711 Springfield Road | Kelowna | Purkids Charitable Foundation |
| RONA Maple Ridge | 21213 Lougheed Highway | Maple Ridge | Ridge Meadows Hospital Foundation |
| RONA Abbotsford | 32073 South Fraser Way | Abbotsford | SPCA Vancouver Hospital Trust Fund |
| RONA Langley Bypass | 20350 Langley Bypass | Langley | SPCA Vancouver Hospital Trust Fund |
| RONA Squamish | 39009 Discovery Way | Squamish | Squamish helping hands Society |
| RONA Surrey (Fleetwood) | 16659 Fraser Highway | Surrey | Surrey Women's Centre Society |
| RONA Golden | 912, 15th Street S | Golden | Swiss Edelweiss Village Foundation |
| RONA North Vancouver | 1160 E 3rd Street | North Vancouver | Variety - The Children's Charity of BC |
| RONA Burnaby | 7260 Edmonds Street | Burnaby | Variety-The children's charity |
| RONA Whistler | 1350 Alpha Lake Road | Whistler | Whistler Community Services Society |
| Sechelt | 5644, Wharf Avenue | Sechelt | Habitat for Humanity Sunshine Coast |
| FRASER VALLEY BUILDING SUPPLIES - RONA ABBOTSFORD | 28728 Fraser Highway | Abbotsford | Kidney Foundation BC & Yukon Branch |
| Northstar hardware and building supplies ltd | 410 , Borden street P.O.box 15 | Invermere | Lake Windermere District Lions Foundation |
| Nelson Rona | 29 Government Road | Nelson | Nelson Search And Rescue Society |
| Capital Building Supplies Ltd. | 4150 Cowart Road | Prince George | Northern Lights Wildlife Society |
| Rona Hope Fraser valley building supplies | 451 Corbett Street | Hope | The Board of Education of School District No. 78 (Fraser-Cascade) |
| Fraser Valley Building Supplies FVBS Mission | 7072 Wren Street | Mission | The Kidney Foundation of Canada / La Fondation canadienne du rein |
| Terrace Builders Centre FVBS | 3207 Munroe Street  | Terrace | The Terrace Church's Food Bank |
| Trail Building Supplies RONA | 8274 Waneta Hwy 22A | Trail | The Trail Association for Community Living |
Manitoba
| | | | |
| --- | --- | --- | --- |
| Store | Address | City | Supported Organization |
| RONA Winkler | 295 Cargill Road | Winkler | Boundary Trails Health Centre Foundation Inc |
| Home & Garden RONA Winnipeg (South) | 1636 Kenaston Boulevard | Winnipeg | Sleep In Heavenly Peace |
| Home & Garden RONA Winnipeg (Central) | 1333 Sargent Avenue | Winnipeg | Sleep in Heavenly Peace |
| RONA Brandon J&G Supply | 2404,Park Avenue Brandon | Brandon | Brandon Society for the prevention of cruelty to animals |
| Valley Enterprises Ltd. | highway 205 Box 11  | Rosenort | Diabetes Canada / Diabète Canada |
| | | | |
| --- | --- | --- | --- |
| Store | Address | City | Supported Organization |
| RONA Winkler | 295 Cargill Road | Winkler | Boundary Trails Health Centre Foundation Inc |
| Home & Garden RONA Winnipeg (South) | 1636 Kenaston Boulevard | Winnipeg | Sleep In Heavenly Peace |
| Home & Garden RONA Winnipeg (Central) | 1333 Sargent Avenue | Winnipeg | Sleep in Heavenly Peace |
| RONA Brandon J&G Supply | 2404,Park Avenue Brandon | Brandon | Brandon Society for the prevention of cruelty to animals |
| Valley Enterprises Ltd. | highway 205 Box 11  | Rosenort | Diabetes Canada / Diabète Canada |
Nouveau-Brunswick
| | | | |
| --- | --- | --- | --- |
| Store | Address | City | Supported Organization |
| RONA Edmundston | 595 rue Carrier | Edmundston | Fondation Bob Fife |
| | | | |
| --- | --- | --- | --- |
| Store | Address | City | Supported Organization |
| RONA Edmundston | 595 rue Carrier | Edmundston | Fondation Bob Fife |
Nouvelle-Écosse
| | | | |
| --- | --- | --- | --- |
| Store | Address | City | Supported Organization |
| RONA Halifax | 6055 Almon Street | Halifax | Kids Care Oncology Central West Ontario |
| RONA Tantallon | 3680 Hammonds Plains Road | Upper Tantallon | Ronald McDonald House Charities Canada |
| RONA Elmsdale | 84 Mason Lane | Elmsdale | Ronald McDonald House Charities Canada |
| | | | |
| --- | --- | --- | --- |
| Store | Address | City | Supported Organization |
| RONA Halifax | 6055 Almon Street | Halifax | Kids Care Oncology Central West Ontario |
| RONA Tantallon | 3680 Hammonds Plains Road | Upper Tantallon | Ronald McDonald House Charities Canada |
| RONA Elmsdale | 84 Mason Lane | Elmsdale | Ronald McDonald House Charities Canada |
Ontario
| | | | |
| --- | --- | --- | --- |
| Store | Address | City | Supported Organization |
| Home & Garden RONA Scarborough Midland | 3750 Midland Avenue | Toronto | Agincourt Community Services Association |
| RONA Chatham | 65 Colborne Street | Chatham | Alzheimer Society of Chatham-Kent |
| RONA Mississauga (Erin Mills) | 2933-A Eglinton Avenue W | Mississauga | Alzheimer Society of Peel |
| Home & Garden RONA Barrie | 61 Mapleview Drive E | Barrie | Barrie Food Bank |
| RONA Lindsay | 36 Harvest Street | Lindsay | Big Brothers Big Sisters of Kawartha Lakes-Haliburton Inc. |
| RONA Burlington | 1830 Ironstone Drive | Burlington | Breast Cancer Society of Canada / La Société Du Cancer du Sein du Canada |
| RONA Campbellford | 509 Grand Road | Campbellford | Campbellford Fare Share Food Bank |
| Home & Garden RONA Kingston | 2342 Princess Street | Kingston | Dawn House Services and Housing for Women Inc. |
| RONA Mississauga (Islington) | 994 Islington Avenue | Etobicoke | Diabetes Canada / Diabète Canada |
| RONA Georgetown | 348 Guelph Street | Halton Hills | Georgetown Bread Basket |
| RONA North York (Sheppard) | 258 Sheppard Avenue E | North York | Habitat for Humanity Greater Toronto Area |
| RONA Markham | 8651 McCowan Road | Markham | Habitat for Humanity Greater Toronto Area |
| RONA Midland | 9320 Highway 93 | Midland | Habitat for Humanity Ontario Gateway North |
| RONA Hamilton (Parkdale) | 633 Parkdale Avenue N | Hamilton | Hamilton East Kiwanis Boy's and Girl's Club |
| RONA Oakville (Windsor Drive) | 2311 Royal Windsor Drive | Oakville | Ian Anderson House Foundation  |
| RONA St-Thomas | 101 Edward Street | St. Thomas | Inn Out of the Cold, St. Thomas - Elgin |
| RONA Simcoe | 10 Davis Street E | Simcoe | Juvenile Diabetes Research Foundation |
| RONA Schomberg | 190 Main Street | Schomberg | King Township Food Bank |
| RONA Val Caron | 2957 Poole Court | Val Caron | Lion's Children's Christmas Telethon |
| Home & Garden RONA London | 820 Blythwood Road | London | London and Area Food Bank Inc. |
| RONA Mississauga (Dundas) | 650 Dundas Street E | Mississauga | Lupus Ontario |
| RONA Grimsby | 359 S Service Road | Grimsby | Mcnally House Hospice |
| Home & Garden RONA Toronto Stockyards | 110 West Toronto Street | Toronto | Native Child and Family Services of Toronto |
| RONA St. Catharines | 250 Dunkirk Road | St. Catharines | Niagara Children's Centre |
| RONA Oakville (Speer Road) | 399 Speers Road | Oakville | Oakville & Milton Humane Society |
| RONA New Liskeard | 245 Whitewood Avenue | Temiscaming Shores | Pavilion Women's Centre |
| RONA Uxbridge | 8 Welwood Drive | Uxbridge | Precious Minds Support Services |
| RONA Belleville | 260 Bell Boulevard | Belleville | Regional Hospice of Quinte |
| RONA Smiths Falls | 136 Highway 15 | Smiths Falls | Rideau Search and Rescue |
| Home & Garden RONA Waterdown | 52 Dundas Street E | Waterdown | Ronald McDonald House Charities Canada |
| Home & Garden RONA Brampton | 50 Gillingham Drive | Brampton | Sickkids Foundation |
| RONA Leamington | 274 Talbot Street W | Leamington | South Essex Community Council |
| RONA Hamilton (Rymal Road) | 1245 Rymal Road E | Hamilton | The Dr. Bob Kemp Hospice Foundation Inc. |
| RONA Carleton Place | 535 McNeely Avenue | Carleton Place | The Prostate Cancer Fight Foundation |
| Home & Garden RONA Nepean | 585 West Hunt Club Road | Nepean | The Prostate Cancer Fight Foundation |
| RONA Trenton | 234 Glen Miller Road N | Trenton | Trenton Care & Share Food Bank |
| RONA Wallaceburg | 860 Murray Street | Wallaceburg | United Way of Chatham-Kent |
| RONA Welland | 165 Primeway Drive | Welland | Women's Place (St Catharines & District) Inc. |
| RONA Etobicoke (Martin Grove) | 1170 Martin Grove Road | Etobicoke | Youth Without Shelter Terra House North Toronto Emergency Residence and Referral Agency |
| Home & Garden RONA Scarborough Golden Mile | 768 Warden Avenue | Toronto | YouthLink |
| MOFFATT AND POWELL/ TILLSONBURG | 268 Tillson Avenue | Tillsonburg | Annandale Public School |
| M .Sullivan and Son | 236 Madawaska Blvd | Arnprior | Arnprior and District Food Bank |
| Card's Building Centre o/a Rona Bancroft | 27928, Highway 62 South PO Box 760 | Bancroft | Bancroft and Area Kids in Need |
| MOFFATT AND POWELL-RONA/ HANOVER | 506 - 22nd avenue Hanover | Hanover | Big Brothers Big Sisters of Grey Bruce |
| MOFFATT AND POWELL/ZURICH | HWY 84 | Zurich | Blessings Community Store |
| Miller Lake Rona | 4707 ON-6 Miller Lake | Miller Lake | Bruce Peninsula Family Centres |
| Rona Cobourg | 1125 Division Street PO box 487 Cobourg | Cobourg | Canadian Mental Health Association / Association canadienne pour la santé mentale |
| Verona Hardware Limited | 6723 Main Street | Verona | Christmas for kids (All Year Round) |
| KINCARDINE RONA | 1768 Highway 21 North PO Box 130 | Kincardine | Community Living Kincardine & District |
| FORT ERIE RONA | 584 Garrison Road Fort Erie | Fort Erie | Community Outreach Program-Erie |
| Port Hope | 205 , Peter street Box 368 Port Hope | Port Hope | Cornerstone Family Violence Prevention Centre |
| RONA The Hardware Store Inc.   | 275 Toronto Street  | Newcastle | Durham Hospice |
| Bracebridge Rona | 10 Entrance Drive PO Box 718 | Bracebridge | Community YWCA of Muskoka |
| La Coopérative d'Embrun Ltée Rona | 755 rue Notre-Dame, CP 189 | Embrun | École Élémentaire publique de la Rivière-Castor |
| Bradford Rona | 90, Dissette Street | Bradford | Helping Hand Food Bank |
| Moffatt and Powell/ RONA | 235 Main Street | Atwood | Listowel Hospital Memorial Foundation |
| Moffatt and Powell Rona/ Exeter | 265 Main Street North | Exeter | Noah's Ark |
| Moffatt and Powell Rona/ London | 1282, Hyde Park Road | London | Northwest London Resource Centre |
| RONA NORTH BAY LAKEVIEW | 11 Memorial Drive | North Bay | One Kids Place Children's Treatment Centre |
| Rona Port Perry | 1910 Scugog Street  | Port Perry | Operation Scugog |
| Welland RONA Doidge Building Centres | 920 Niagara Street  | Welland | Rose City Kids Ministry |
| Rona Southampton | 135 Albert Street, HWY 21 | Southampton | Saugeen Shores Food Bank |
| RONA Parry Sound | 115 Bowes Street | Parry Sound | Sound Youth Counselling |
| Moffatt and Powell Strathroy | 28460 Centre Road  | Strathroy | Strathroy Middlesex General Hospital Foundation |
| MOFFATT AND POWELL/ SEAFORTH | 198 Main Street | Seaforth | Tanner Steffler Foundation |
| BFD RONA Building Center | 5 Forwell Rd  | Kitchener | The Food Bank of Waterloo Region |
| RONA , W.Filsinger & Son / Guelph | 55 , Dawson Road | Guelph | Torchlight Services |
| MOFFATT AND POWELL- RONA / MITCHELL | 5835, Line 34 R.R. #3 | Mitchell | Victim Services Bruce Grey Perth |
| | | | |
| --- | --- | --- | --- |
| Store | Address | City | Supported Organization |
| Home & Garden RONA Scarborough Midland | 3750 Midland Avenue | Toronto | Agincourt Community Services Association |
| RONA Chatham | 65 Colborne Street | Chatham | Alzheimer Society of Chatham-Kent |
| RONA Mississauga (Erin Mills) | 2933-A Eglinton Avenue W | Mississauga | Alzheimer Society of Peel |
| Home & Garden RONA Barrie | 61 Mapleview Drive E | Barrie | Barrie Food Bank |
| RONA Lindsay | 36 Harvest Street | Lindsay | Big Brothers Big Sisters of Kawartha Lakes-Haliburton Inc. |
| RONA Burlington | 1830 Ironstone Drive | Burlington | Breast Cancer Society of Canada / La Société Du Cancer du Sein du Canada |
| RONA Campbellford | 509 Grand Road | Campbellford | Campbellford Fare Share Food Bank |
| Home & Garden RONA Kingston | 2342 Princess Street | Kingston | Dawn House Services and Housing for Women Inc. |
| RONA Mississauga (Islington) | 994 Islington Avenue | Etobicoke | Diabetes Canada / Diabète Canada |
| RONA Georgetown | 348 Guelph Street | Halton Hills | Georgetown Bread Basket |
| RONA North York (Sheppard) | 258 Sheppard Avenue E | North York | Habitat for Humanity Greater Toronto Area |
| RONA Markham | 8651 McCowan Road | Markham | Habitat for Humanity Greater Toronto Area |
| RONA Midland | 9320 Highway 93 | Midland | Habitat for Humanity Ontario Gateway North |
| RONA Hamilton (Parkdale) | 633 Parkdale Avenue N | Hamilton | Hamilton East Kiwanis Boy's and Girl's Club |
| RONA Oakville (Windsor Drive) | 2311 Royal Windsor Drive | Oakville | Ian Anderson House Foundation  |
| RONA St-Thomas | 101 Edward Street | St. Thomas | Inn Out of the Cold, St. Thomas - Elgin |
| RONA Simcoe | 10 Davis Street E | Simcoe | Juvenile Diabetes Research Foundation |
| RONA Schomberg | 190 Main Street | Schomberg | King Township Food Bank |
| RONA Val Caron | 2957 Poole Court | Val Caron | Lion's Children's Christmas Telethon |
| Home & Garden RONA London | 820 Blythwood Road | London | London and Area Food Bank Inc. |
| RONA Mississauga (Dundas) | 650 Dundas Street E | Mississauga | Lupus Ontario |
| RONA Grimsby | 359 S Service Road | Grimsby | Mcnally House Hospice |
| Home & Garden RONA Toronto Stockyards | 110 West Toronto Street | Toronto | Native Child and Family Services of Toronto |
| RONA St. Catharines | 250 Dunkirk Road | St. Catharines | Niagara Children's Centre |
| RONA Oakville (Speer Road) | 399 Speers Road | Oakville | Oakville & Milton Humane Society |
| RONA New Liskeard | 245 Whitewood Avenue | Temiscaming Shores | Pavilion Women's Centre |
| RONA Uxbridge | 8 Welwood Drive | Uxbridge | Precious Minds Support Services |
| RONA Belleville | 260 Bell Boulevard | Belleville | Regional Hospice of Quinte |
| RONA Smiths Falls | 136 Highway 15 | Smiths Falls | Rideau Search and Rescue |
| Home & Garden RONA Waterdown | 52 Dundas Street E | Waterdown | Ronald McDonald House Charities Canada |
| Home & Garden RONA Brampton | 50 Gillingham Drive | Brampton | Sickkids Foundation |
| RONA Leamington | 274 Talbot Street W | Leamington | South Essex Community Council |
| RONA Hamilton (Rymal Road) | 1245 Rymal Road E | Hamilton | The Dr. Bob Kemp Hospice Foundation Inc. |
| RONA Carleton Place | 535 McNeely Avenue | Carleton Place | The Prostate Cancer Fight Foundation |
| Home & Garden RONA Nepean | 585 West Hunt Club Road | Nepean | The Prostate Cancer Fight Foundation |
| RONA Trenton | 234 Glen Miller Road N | Trenton | Trenton Care & Share Food Bank |
| RONA Wallaceburg | 860 Murray Street | Wallaceburg | United Way of Chatham-Kent |
| RONA Welland | 165 Primeway Drive | Welland | Women's Place (St Catharines & District) Inc. |
| RONA Etobicoke (Martin Grove) | 1170 Martin Grove Road | Etobicoke | Youth Without Shelter Terra House North Toronto Emergency Residence and Referral Agency |
| Home & Garden RONA Scarborough Golden Mile | 768 Warden Avenue | Toronto | YouthLink |
| MOFFATT AND POWELL/ TILLSONBURG | 268 Tillson Avenue | Tillsonburg | Annandale Public School |
| M .Sullivan and Son | 236 Madawaska Blvd | Arnprior | Arnprior and District Food Bank |
| Card's Building Centre o/a Rona Bancroft | 27928, Highway 62 South PO Box 760 | Bancroft | Bancroft and Area Kids in Need |
| MOFFATT AND POWELL-RONA/ HANOVER | 506 - 22nd avenue Hanover | Hanover | Big Brothers Big Sisters of Grey Bruce |
| MOFFATT AND POWELL/ZURICH | HWY 84 | Zurich | Blessings Community Store |
| Miller Lake Rona | 4707 ON-6 Miller Lake | Miller Lake | Bruce Peninsula Family Centres |
| Rona Cobourg | 1125 Division Street PO box 487 Cobourg | Cobourg | Canadian Mental Health Association / Association canadienne pour la santé mentale |
| Verona Hardware Limited | 6723 Main Street | Verona | Christmas for kids (All Year Round) |
| KINCARDINE RONA | 1768 Highway 21 North PO Box 130 | Kincardine | Community Living Kincardine & District |
| FORT ERIE RONA | 584 Garrison Road Fort Erie | Fort Erie | Community Outreach Program-Erie |
| Port Hope | 205 , Peter street Box 368 Port Hope | Port Hope | Cornerstone Family Violence Prevention Centre |
| RONA The Hardware Store Inc.   | 275 Toronto Street  | Newcastle | Durham Hospice |
| Bracebridge Rona | 10 Entrance Drive PO Box 718 | Bracebridge | Community YWCA of Muskoka |
| La Coopérative d'Embrun Ltée Rona | 755 rue Notre-Dame, CP 189 | Embrun | École Élémentaire publique de la Rivière-Castor |
| Bradford Rona | 90, Dissette Street | Bradford | Helping Hand Food Bank |
| Moffatt and Powell/ RONA | 235 Main Street | Atwood | Listowel Hospital Memorial Foundation |
| Moffatt and Powell Rona/ Exeter | 265 Main Street North | Exeter | Noah's Ark |
| Moffatt and Powell Rona/ London | 1282, Hyde Park Road | London | Northwest London Resource Centre |
| RONA NORTH BAY LAKEVIEW | 11 Memorial Drive | North Bay | One Kids Place Children's Treatment Centre |
| Rona Port Perry | 1910 Scugog Street  | Port Perry | Operation Scugog |
| Welland RONA Doidge Building Centres | 920 Niagara Street  | Welland | Rose City Kids Ministry |
| Rona Southampton | 135 Albert Street, HWY 21 | Southampton | Saugeen Shores Food Bank |
| RONA Parry Sound | 115 Bowes Street | Parry Sound | Sound Youth Counselling |
| Moffatt and Powell Strathroy | 28460 Centre Road  | Strathroy | Strathroy Middlesex General Hospital Foundation |
| MOFFATT AND POWELL/ SEAFORTH | 198 Main Street | Seaforth | Tanner Steffler Foundation |
| BFD RONA Building Center | 5 Forwell Rd  | Kitchener | The Food Bank of Waterloo Region |
| RONA , W.Filsinger & Son / Guelph | 55 , Dawson Road | Guelph | Torchlight Services |
| MOFFATT AND POWELL- RONA / MITCHELL | 5835, Line 34 R.R. #3 | Mitchell | Victim Services Bruce Grey Perth |
Québec
| | | | |
| --- | --- | --- | --- |
| Store | Address | City | Supported Organization |
| RONA Québec | 9635, boulevard de l'Ormière | Québec | Amélie & Frederick (Service d'entraide) |
| RONA Saint-Constant | 254, montée Saint-Régis | Saint-Constant | Association québécoise de la dysphasie, Région Montérégie |
| RONA Thetford Mines | 805, boulevard Frontenac Est, local 40 | Thetford Mines | Banque Alimentaire La Vigne |
| RONA Knowlton | 601, chemin de Knowlton | Lac-Brome | Banque D'Aliments Lac Brome Food Bank |
| RONA Longueuil Roland-Therrien | 2301, boulevard Roland-Therrien | Longueuil | Carefour pour Elle |
| RONA Tracy | 2425, boulevard Saint-Louis | Sorel-Tracy | Centre D'Action Benevole Du Bas Richelieu Inc. |
| L'entrepôt RONA Saint-Bruno-de-Montarville | 1221, boulevard des Promenades | Saint-Bruno-de-Montarville | Centre D'Action Bénévoles ''Les Ptits Bonheurs'' de St-Bruno |
| L'entrepôt RONA Laval | 3065, boulevard le Carrefour | Laval | Centre de bénévolat et Moisson Laval |
| RONA Bromont | 25, rue John-Savage | Bromont | Centre de Dépannage des Œuvres de Sœur de Marguerite Dubois |
| L'entrepôt RONA Gatineau (Le Plateau) | 165, boulevard du Plateau | Gatineau | Centre de pédiatrie sociale de Gatineau |
| L'entrepôt RONA Saint-Hyacinthe | 555, rue Daniel-Johnson Est | Saint-Hyacinthe | Centre de pédiatrie sociale Grand Galop |
| RONA Saint-Jérôme | 1025, Jean-Baptiste-Rolland Ouest | Saint-Jérôme | Centre Marie Eve |
| RONA Blainville | 1425, boulevard Michèle-Bohec | Blainville | Centre Prévention Suicide Le Faubourg |
| RONA Shawinigan | 1650, rue Trudel | Shawinigan | Centre Roland-Bertrand |
| RONA Varennes | 1527, chemin du Pays-Brûlé | Varennes | Club des petits Déjeuners du Québec |
| RONA Sept-Îles | 164, rue Napoléon | Sept-Îles | Comptoir alimentaire de Sept-Îles |
| RONA Montréal | 5890, rue Saint-Jacques | Montréal | Dépôt Alimentaire NDG |
| RONA Sainte-Marie | 1276, boulevard Vachon Nord | Sainte-Marie | École L'Éveil |
| RONA Châteauguay | 41, boulevard Saint-Jean-Baptiste | Châteauguay | Espace Châteauguay |
| L'entrepôt RONA Trois-Rivières | 4025, boulevard des Récollets | Trois-Rivières | F A I R E (familles D'Appui Et Intervention Pour Un Reseau D'Entraide) |
| RONA Vaudreuil | 3061, rue du Plateau | Vaudreuil-Dorion | Fondation de la Maison de Soins Palliatifs de Vaudreuil-Soulanges |
| RONA Cowansville | 570, boulevard Jean-Jacques Bertrand | Cowansville | Fondation des Sports Adaptés |
| RONA Lévis | 1415, rue Metivier | Lévis | Fondation Jonction Pour Elle |
| L'entrepôt RONA Québec | 1500, rue Bouvier | Québec | La Bouchée Généreuse |
| RONA Saint-Georges | 777, 150e Rue | Saint-Georges | La Croisée des chemins |
| L'entrepôt RONA Granby | 200, rue Saint-Jude Nord | Granby | La Maison Au Diapason |
| RONA Rouyn-Noranda Senator | 271, avenue Senator | Rouyn-Noranda | La Maison du Soleil Levant de Rouyn-Noranda |
| RONA Belœil | 500, rue Serge-Pepin | Belœil | La Maison Victor Gadbois |
| RONA Alma | 105, route du Lac Est | Alma | La Marmite fumante |
| L'entrepôt RONA Saint-Eustache | 440, rue Dubois | Saint-Eustache | La Petite Maison de Pointe-Calumet |
| RONA Châteauguay rue Principale | 99, rue Principale | Châteauguay | LA RENCONTRE CHÂTEAUGUOISE |
| L'entrepôt RONA Joliette | 2000, boulevard Firestone Est | Notre-Dame-des-Prairies | La Soupière Joliette Launaudière |
| RONA Port-Cartier | 160, boulevard du Portage-des-Mousses | Port-Cartier | La Villa Port-Cartier |
| RONA Repentigny | 118, boulevard Industriel | Repentigny | Les Répits de Gaby |
| RONA Pierrefonds | 3933, boulevard Saint-Charles | Montréal | Les services communautaires on Rock Inc. |
| RONA Grand-Mère | 891, avenue Robert-Boulanger | Shawinigan | Maison coude à coude |
| L'entrepôt RONA Saint-Laurent | 3600, boulevard de la Côte-Vertu | Montréal | Moisson Montréal |
| RONA Gatineau (Buckingham) | 1011, chemin de Masson | Gatineau | Moisson Outaouais |
| L'entrepôt RONA Gatineau | 777, boulevard de la Cité | Gatineau | Moisson Outaouais |
| RONA Gatineau (Aylmer) | 435, chemin McConnell | Gatineau | Moisson Outaouais |
| RONA Rimouski | 385, boulevard Arthur-Buies Est | Rimouski | Moisson Rimouski Neigette Inc. |
| RONA Carignan ch.Chambly | 1458, chemin de Chambly | Carignan | Moisson Rive-Sud |
| RONA Boucherville Touraine | 585, chemin de Touraine | Boucherville | Moisson Rive-Sud |
| RONA Boucherville Fort-Saint-Louis | 280, boulevard du Fort-St-Louis | Boucherville | Moisson Rive-Sud |
| RONA Sainte-Julie | 1185, rue Principale | Sainte-Julie | Moisson Rive-Sud |
| L'entrepôt RONA Saint-Jean-sur-Richelieu | 170, rue Moreau | Saint-Jean-sur-Richelieu | Moisson Rive-Sud |
| L'entrepôt RONA Mascouche | 175, montée Masson | Mascouche | Parenfants |
| RONA Farnham | 700, rue Principale Ouest | Farnham | Popote roulante de Farnham |
| RONA Laval Pont-Viau | 164, boulevard des Laurentides | Laval | Relais communautaire de Laval |
| RONA Sainte-Thérèse | 227, boulevard René-A.-Robert | Sainte-Thérèse | Resto Pop Ste-Thérèse de Blainville |
| L'entrepôt RONA Anjou | 7273, boulevard Galeries-d'Anjou | Montréal | SAC d'Anjou |
| L'entrepôt RONA Chicoutimi | 465, boulevard du Royaume Ouest | Chicoutimi | Société Alzheimer de la Sagamie |
| L'entrepôt RONA Brossard | 9800, boulevard Leduc | Brossard | Société Canadienne du Cancer |
| RONA Longueuil Jacques-Cartier | 1305, boulevard Jacques-Cartier Ouest | Longueuil | Société canadienne du Cancer |
| RONA Contrecoeur | 4885, rue des Ormes | Contrecoeur | Société canadienne du cancer |
| roland tremblay et fils inc. | 740, boul. Lafleche | Baie-Comeau | École Trudel |
| J.St-Cyr & Frères | 3340, route 157 Notre-Dame-du-Mont-Carmel | | Action Communautaire et bénévoles de Notre-Dame-du-Mont-Carmel |
| Bois Turcotte - Amos | 21 rue Principale Sud | Amos | La Fondation Hospitalière d'Amos |
| Quincaillerie des Rivières inc. | 51, Compton est Waterville | Waterville | Centre d'Action bénévole de la M.R.C. de Coaticook |
| Quincaillerie Metro Inc. | 600 montee du Moulin Laval | Laval | Centre Défi-Jeunesse de St-François |
| Quincaillerie des boulevards | 878, boulevard Maloney Est Gatineau | Gatineau | Centre espoir Gatineau |
| MAURICE GOUPIL 2014 INC | 379 route 132 | Chandler | Committee for Anglophone Social Action (CASA) |
| Quincaillerie Delorimier inc. | 2140, Mont-Royal Est | Montréal | Cuisines Collectives du Grand Plateau |
| RONA Deslongchamps Mont-Laurier | 1351 , boul. Albiny Paquette |  Mont-Laurier | Ecole de la Madone |
| RONA Outaouais succ. Val-des-Monts | 1839 Route du Carrefour  | Val-des-Monts | École Du Sommet |
| Placide Martineau Inc. (Moulanges) | 120 des Moulanges | St-Apollinaire | École des Quatre-Vents |
| RONA Outaouais succ. Buckingham | 700 rue Dollard  | Gatineau | École Saint-Michel (Gatineau) |
| RONA Outaouais succ. Papineauville | 2761 Qc-148 | Papineauville | École Saint-Michel (Montebello) |
| Bois Turcotte Ltée | 1338, 3ième avenue  | Val-d'Or | Fondation du Centre hospitalier de Val d'or |
| Bois Turcotte Ltée | 820, rue Royale C.P. 1778  | Malartic | Fondation Saint-Martin |
| RONA RIVIERE-DU-LOUP | 30, Du Carrefour  | Rivière-Du-Loup | Fonds de dépannage Pa.Ri.Ci |
| Centre du Bricoleur Lachine Ltée - RONA-Lachine | 650, Notre Dame |  Lachine | Groupe d'entraide Lachine / St-Pierre |
| Rona Forget Mont-Tremblant | 302, rue de St-Jovite | Mont-Tremblant | Habillons un enfant |
| MATERIAUX DUBREUIL INC. | 49 Place Quévillon | Lebel-sur-Quevillon | La Fondation Lebel |
| Ducharme et Frere Inc. | 53 , rue Ste-Cécile | Saint-Pie | La Fondation Mira |
| Ducharme et Frere Inc. | 1221, Vimy C.P. 220 | Saint-Cesaire | La Fondation Mira |
| Quincaillerie Notre-Dame de St-Henri inc. | 2371 rue Notre-Dame Ouest | Montréal | La Société de Saint-Vincent de Paul de Montréal |
| Centre de Renovation St-Patrick | 2400 Rue St-Patrick | Montréal | La Société de Saint-Vincent de Paul de Montréal |
| Quincaillerie Moussette | 1561 rue Ontario est | Montréal | La Société de Saint-Vincent de Paul de Montréal |
| Quincaillerie Beaubien Inc. | 3194, Beaubien Est | Montréal | La Société de Saint-Vincent de Paul de Montréal |
| Centre de rénovation Ile Perrot Inc. | 1200 boulevard du Traversier  | Pincourt | L'Aiguillage |
| RONA Deslongchamps Rivière-Rouge | 400 rue L'Annonciation sud | Rivière-Rouge | L'ARC-EN-SOI, CENTRE DE PREVENTION ET D'INTERVENTION EN SANTE MENTALE |
| RONA LA POCATIERE | 1011 1ère rue Poiré | La Pocatière | L'autre-Toit du KRTB |
| Quincaillerie C Rona Bélanger Ltee | 2918, rue Masson | Montréal | Le Phare Enfants et Familles |
| Centre de rénovation Terrebonne Inc. | 1505 Chemin Gascon | Terrebonne | Les œuvres de Galilée |
| Dolbeau Mistassini | 727 , boul.Vézina | Dolbeau-Mistassini | Maison des jeunes de La Doré |
| Ferlac Normandin | 994, av. du Rocher | Normandin | Maison des jeunes de La Doré |
| Quincaillerie Chelsea | 528 route 105 Plaza Chelsea, local D | Chelsea | Quail Association Québécoise de Logement Intégré |
| RONA Deslongchamps Maniwaki | 79 Kichi Mikan (route 105) | Maniwaki | Suicide Détour |
| | | | |
| --- | --- | --- | --- |
| Store | Address | City | Supported Organization |
| RONA Québec | 9635, boulevard de l'Ormière | Québec | Amélie & Frederick (Service d'entraide) |
| RONA Saint-Constant | 254, montée Saint-Régis | Saint-Constant | Association québécoise de la dysphasie, Région Montérégie |
| RONA Thetford Mines | 805, boulevard Frontenac Est, local 40 | Thetford Mines | Banque Alimentaire La Vigne |
| RONA Knowlton | 601, chemin de Knowlton | Lac-Brome | Banque D'Aliments Lac Brome Food Bank |
| RONA Longueuil Roland-Therrien | 2301, boulevard Roland-Therrien | Longueuil | Carefour pour Elle |
| RONA Tracy | 2425, boulevard Saint-Louis | Sorel-Tracy | Centre D'Action Benevole Du Bas Richelieu Inc. |
| L'entrepôt RONA Saint-Bruno-de-Montarville | 1221, boulevard des Promenades | Saint-Bruno-de-Montarville | Centre D'Action Bénévoles ''Les Ptits Bonheurs'' de St-Bruno |
| L'entrepôt RONA Laval | 3065, boulevard le Carrefour | Laval | Centre de bénévolat et Moisson Laval |
| RONA Bromont | 25, rue John-Savage | Bromont | Centre de Dépannage des Œuvres de Sœur de Marguerite Dubois |
| L'entrepôt RONA Gatineau (Le Plateau) | 165, boulevard du Plateau | Gatineau | Centre de pédiatrie sociale de Gatineau |
| L'entrepôt RONA Saint-Hyacinthe | 555, rue Daniel-Johnson Est | Saint-Hyacinthe | Centre de pédiatrie sociale Grand Galop |
| RONA Saint-Jérôme | 1025, Jean-Baptiste-Rolland Ouest | Saint-Jérôme | Centre Marie Eve |
| RONA Blainville | 1425, boulevard Michèle-Bohec | Blainville | Centre Prévention Suicide Le Faubourg |
| RONA Shawinigan | 1650, rue Trudel | Shawinigan | Centre Roland-Bertrand |
| RONA Varennes | 1527, chemin du Pays-Brûlé | Varennes | Club des petits Déjeuners du Québec |
| RONA Sept-Îles | 164, rue Napoléon | Sept-Îles | Comptoir alimentaire de Sept-Îles |
| RONA Montréal | 5890, rue Saint-Jacques | Montréal | Dépôt Alimentaire NDG |
| RONA Sainte-Marie | 1276, boulevard Vachon Nord | Sainte-Marie | École L'Éveil |
| RONA Châteauguay | 41, boulevard Saint-Jean-Baptiste | Châteauguay | Espace Châteauguay |
| L'entrepôt RONA Trois-Rivières | 4025, boulevard des Récollets | Trois-Rivières | F A I R E (familles D'Appui Et Intervention Pour Un Reseau D'Entraide) |
| RONA Vaudreuil | 3061, rue du Plateau | Vaudreuil-Dorion | Fondation de la Maison de Soins Palliatifs de Vaudreuil-Soulanges |
| RONA Cowansville | 570, boulevard Jean-Jacques Bertrand | Cowansville | Fondation des Sports Adaptés |
| RONA Lévis | 1415, rue Metivier | Lévis | Fondation Jonction Pour Elle |
| L'entrepôt RONA Québec | 1500, rue Bouvier | Québec | La Bouchée Généreuse |
| RONA Saint-Georges | 777, 150e Rue | Saint-Georges | La Croisée des chemins |
| L'entrepôt RONA Granby | 200, rue Saint-Jude Nord | Granby | La Maison Au Diapason |
| RONA Rouyn-Noranda Senator | 271, avenue Senator | Rouyn-Noranda | La Maison du Soleil Levant de Rouyn-Noranda |
| RONA Belœil | 500, rue Serge-Pepin | Belœil | La Maison Victor Gadbois |
| RONA Alma | 105, route du Lac Est | Alma | La Marmite fumante |
| L'entrepôt RONA Saint-Eustache | 440, rue Dubois | Saint-Eustache | La Petite Maison de Pointe-Calumet |
| RONA Châteauguay rue Principale | 99, rue Principale | Châteauguay | LA RENCONTRE CHÂTEAUGUOISE |
| L'entrepôt RONA Joliette | 2000, boulevard Firestone Est | Notre-Dame-des-Prairies | La Soupière Joliette Launaudière |
| RONA Port-Cartier | 160, boulevard du Portage-des-Mousses | Port-Cartier | La Villa Port-Cartier |
| RONA Repentigny | 118, boulevard Industriel | Repentigny | Les Répits de Gaby |
| RONA Pierrefonds | 3933, boulevard Saint-Charles | Montréal | Les services communautaires on Rock Inc. |
| RONA Grand-Mère | 891, avenue Robert-Boulanger | Shawinigan | Maison coude à coude |
| L'entrepôt RONA Saint-Laurent | 3600, boulevard de la Côte-Vertu | Montréal | Moisson Montréal |
| RONA Gatineau (Buckingham) | 1011, chemin de Masson | Gatineau | Moisson Outaouais |
| L'entrepôt RONA Gatineau | 777, boulevard de la Cité | Gatineau | Moisson Outaouais |
| RONA Gatineau (Aylmer) | 435, chemin McConnell | Gatineau | Moisson Outaouais |
| RONA Rimouski | 385, boulevard Arthur-Buies Est | Rimouski | Moisson Rimouski Neigette Inc. |
| RONA Carignan ch.Chambly | 1458, chemin de Chambly | Carignan | Moisson Rive-Sud |
| RONA Boucherville Touraine | 585, chemin de Touraine | Boucherville | Moisson Rive-Sud |
| RONA Boucherville Fort-Saint-Louis | 280, boulevard du Fort-St-Louis | Boucherville | Moisson Rive-Sud |
| RONA Sainte-Julie | 1185, rue Principale | Sainte-Julie | Moisson Rive-Sud |
| L'entrepôt RONA Saint-Jean-sur-Richelieu | 170, rue Moreau | Saint-Jean-sur-Richelieu | Moisson Rive-Sud |
| L'entrepôt RONA Mascouche | 175, montée Masson | Mascouche | Parenfants |
| RONA Farnham | 700, rue Principale Ouest | Farnham | Popote roulante de Farnham |
| RONA Laval Pont-Viau | 164, boulevard des Laurentides | Laval | Relais communautaire de Laval |
| RONA Sainte-Thérèse | 227, boulevard René-A.-Robert | Sainte-Thérèse | Resto Pop Ste-Thérèse de Blainville |
| L'entrepôt RONA Anjou | 7273, boulevard Galeries-d'Anjou | Montréal | SAC d'Anjou |
| L'entrepôt RONA Chicoutimi | 465, boulevard du Royaume Ouest | Chicoutimi | Société Alzheimer de la Sagamie |
| L'entrepôt RONA Brossard | 9800, boulevard Leduc | Brossard | Société Canadienne du Cancer |
| RONA Longueuil Jacques-Cartier | 1305, boulevard Jacques-Cartier Ouest | Longueuil | Société canadienne du Cancer |
| RONA Contrecoeur | 4885, rue des Ormes | Contrecoeur | Société canadienne du cancer |
| roland tremblay et fils inc. | 740, boul. Lafleche | Baie-Comeau | École Trudel |
| J.St-Cyr & Frères | 3340, route 157 Notre-Dame-du-Mont-Carmel | | Action Communautaire et bénévoles de Notre-Dame-du-Mont-Carmel |
| Bois Turcotte - Amos | 21 rue Principale Sud | Amos | La Fondation Hospitalière d'Amos |
| Quincaillerie des Rivières inc. | 51, Compton est Waterville | Waterville | Centre d'Action bénévole de la M.R.C. de Coaticook |
| Quincaillerie Metro Inc. | 600 montee du Moulin Laval | Laval | Centre Défi-Jeunesse de St-François |
| Quincaillerie des boulevards | 878, boulevard Maloney Est Gatineau | Gatineau | Centre espoir Gatineau |
| MAURICE GOUPIL 2014 INC | 379 route 132 | Chandler | Committee for Anglophone Social Action (CASA) |
| Quincaillerie Delorimier inc. | 2140, Mont-Royal Est | Montréal | Cuisines Collectives du Grand Plateau |
| RONA Deslongchamps Mont-Laurier | 1351 , boul. Albiny Paquette |  Mont-Laurier | Ecole de la Madone |
| RONA Outaouais succ. Val-des-Monts | 1839 Route du Carrefour  | Val-des-Monts | École Du Sommet |
| Placide Martineau Inc. (Moulanges) | 120 des Moulanges | St-Apollinaire | École des Quatre-Vents |
| RONA Outaouais succ. Buckingham | 700 rue Dollard  | Gatineau | École Saint-Michel (Gatineau) |
| RONA Outaouais succ. Papineauville | 2761 Qc-148 | Papineauville | École Saint-Michel (Montebello) |
| Bois Turcotte Ltée | 1338, 3ième avenue  | Val-d'Or | Fondation du Centre hospitalier de Val d'or |
| Bois Turcotte Ltée | 820, rue Royale C.P. 1778  | Malartic | Fondation Saint-Martin |
| RONA RIVIERE-DU-LOUP | 30, Du Carrefour  | Rivière-Du-Loup | Fonds de dépannage Pa.Ri.Ci |
| Centre du Bricoleur Lachine Ltée - RONA-Lachine | 650, Notre Dame |  Lachine | Groupe d'entraide Lachine / St-Pierre |
| Rona Forget Mont-Tremblant | 302, rue de St-Jovite | Mont-Tremblant | Habillons un enfant |
| MATERIAUX DUBREUIL INC. | 49 Place Quévillon | Lebel-sur-Quevillon | La Fondation Lebel |
| Ducharme et Frere Inc. | 53 , rue Ste-Cécile | Saint-Pie | La Fondation Mira |
| Ducharme et Frere Inc. | 1221, Vimy C.P. 220 | Saint-Cesaire | La Fondation Mira |
| Quincaillerie Notre-Dame de St-Henri inc. | 2371 rue Notre-Dame Ouest | Montréal | La Société de Saint-Vincent de Paul de Montréal |
| Centre de Renovation St-Patrick | 2400 Rue St-Patrick | Montréal | La Société de Saint-Vincent de Paul de Montréal |
| Quincaillerie Moussette | 1561 rue Ontario est | Montréal | La Société de Saint-Vincent de Paul de Montréal |
| Quincaillerie Beaubien Inc. | 3194, Beaubien Est | Montréal | La Société de Saint-Vincent de Paul de Montréal |
| Centre de rénovation Ile Perrot Inc. | 1200 boulevard du Traversier  | Pincourt | L'Aiguillage |
| RONA Deslongchamps Rivière-Rouge | 400 rue L'Annonciation sud | Rivière-Rouge | L'ARC-EN-SOI, CENTRE DE PREVENTION ET D'INTERVENTION EN SANTE MENTALE |
| RONA LA POCATIERE | 1011 1ère rue Poiré | La Pocatière | L'autre-Toit du KRTB |
| Quincaillerie C Rona Bélanger Ltee | 2918, rue Masson | Montréal | Le Phare Enfants et Familles |
| Centre de rénovation Terrebonne Inc. | 1505 Chemin Gascon | Terrebonne | Les œuvres de Galilée |
| Dolbeau Mistassini | 727 , boul.Vézina | Dolbeau-Mistassini | Maison des jeunes de La Doré |
| Ferlac Normandin | 994, av. du Rocher | Normandin | Maison des jeunes de La Doré |
| Quincaillerie Chelsea | 528 route 105 Plaza Chelsea, local D | Chelsea | Quail Association Québécoise de Logement Intégré |
| RONA Deslongchamps Maniwaki | 79 Kichi Mikan (route 105) | Maniwaki | Suicide Détour |
Saskatchewan
| | | | |
| --- | --- | --- | --- |
| Store | Address | City | Supported Organization |
| Home & Garden RONA Regina | 3710 Quance Street E | Regina | Carmichael Outreach |
| Home & Garden RONA Saskatoon | 1722 Preston Avenue N | Saskatoon | Diabetes Canada / Diabète Canada |
| RONA Prince Albert | 800,15th Street E | Prince Albert | Diabetes Canada / Diabète Canada |
| RONA Moose Jaw | 769 Thatcher Drive E | Moose Jaw | Generation Hope Youth |
| NEXT EPISODE HOME CENTER (Weyburn) | 300 Railway avenue | Weyburn | The Family Place |
| | | | |
| --- | --- | --- | --- |
| Store | Address | City | Supported Organization |
| Home & Garden RONA Regina | 3710 Quance Street E | Regina | Carmichael Outreach |
| Home & Garden RONA Saskatoon | 1722 Preston Avenue N | Saskatoon | Diabetes Canada / Diabète Canada |
| RONA Prince Albert | 800,15th Street E | Prince Albert | Diabetes Canada / Diabète Canada |
| RONA Moose Jaw | 769 Thatcher Drive E | Moose Jaw | Generation Hope Youth |
| NEXT EPISODE HOME CENTER (Weyburn) | 300 Railway avenue | Weyburn | The Family Place |