Happy to call
your town home.
As of December 7, your local Lowe's stores are becoming RONA+

Visit us on December 9 and 10 from
10 a.m. to 3 p.m. for snacks, activities, prizes and more!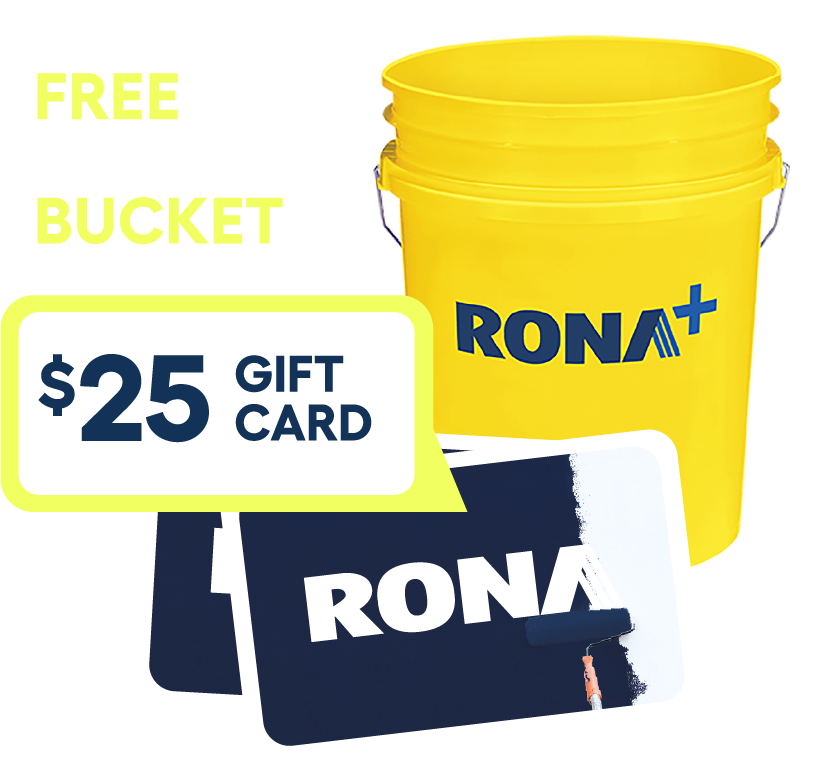 Until December 13, we'll be handing out $25 gift cards on purchases of $100 or more, and the first 150 customers will get a free RONA+ bucket.
Plus, you'll find...
Amazing deals on seasonal essentials, stylish home decor, and building materials
Newly lowered prices on thousands of yourfavorite products.
All the Lowe's Products you know and love.
We can't wait to meet you!
Brampton – Burlington – Etobicoke – Golden Mile – Milton –
Mississauga – North Scarborough – York
I have a Lowe's gift card. Will I be able to use it after the store is converted?
All gift cards issued by Lowe's stores in Canada will be accepted. Simply present it at the store checkout when making a purchase.
I bought an extended warranty from a Lowe's store that will convert. Is my product still covered?
We will honour all guarantees offered by Lowe's stores in Canada.
What happens if I need to return a product I purchased at Lowe's before the conversion?
The conversion will not affect product returns. All product returns will be accepted providing that they comply with the sale conditions and are returned during the return period.
I have an order or install project planned with a store that is converting. What will happen with my order or project?
The conversion will not affect your order or your install project. Your local RONA+ store will continue to serve you just as well as it did under the Lowe's banner.
I have a VIPpro account with a Lowe's store that will be converted. What will happen to my account?
Your account will remain active and you will be able to keep shopping at the newly converted RONA+ store in the same easy way as you do now. Our stores will remain open during the conversion and our priority will be to keep offering you the best possible experience.
Will Lowe's gift cards work on Rona.ca?
I would like to make a return for my order place on Lowes.ca.
What are your return policies on Rona? Is it the same as Lowes?
I would like to pick up my order placed on Lowes.ca or track my order.
Are all Lowe's stores converting?
Yes, all stores will soon become Rona+.
Lowe's offered Free shipping over $49, Will Rona offer the same?
I want to talk to someone about my order. What is your customer service number?
You can contact our customer service team at 1-888- 985-6937