Long-Blade Wood Chisel - 1/2"
Article #70155057
Model #300-1101
Format 1/2"
RONA Langdon Hardware Ltd. / Fort Erie
(289) 320-8250
Description
Strip away unwanted wood and add unique details to your woodwork with this Fuller long-blade wood chisel. This durable chisel features a chrome-vanadium steel blade with a precision-ground edge that helps you make exact cuts. The durable steel butt is built for heavy pounding, so you can easily remove larger pieces of wood. With a shock-resistant comfort grip handle that is easy to hold, this strong chisel is designed to maximize comfort and reduce fatigue.
Product specifications
Shock-resistant comfort-grip handle
Related Projects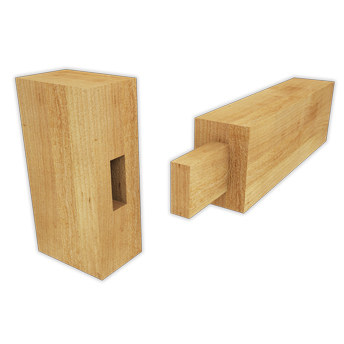 Wood assembly - tenon and mortise joint
In woodworking, wood assembly by traditional means without nails or screws yields a more natural, attractive and professional finish. The joining method is chos...Learn more