Description
Liquid Laundry Detergent 2x concentrated formula with outstanding cleaning and stain removal. Phosphate-free and made of biodegradable soaps. Safe for septic systems and packaging is recyclable. Contains more cleaning ingredients, less water. Original Scent. Contains 1.47L.
Related Projects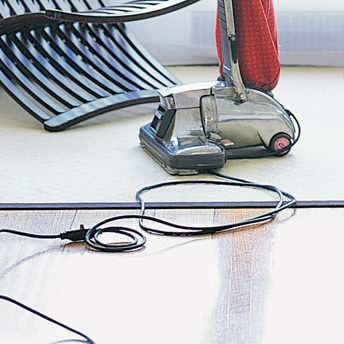 Interior spring home maintenance checklist
As the foliage begins to grow afresh outdoors, begin a spring cleaning routine for the interior at the same time. Spring is a great time to do interior cleaning...Learn more
Liquid Laundry Detergent - Original Scent - 1.47L
is rated out of
5
by
213
.
Rated

3

out of

5
by
auntie
from
would not buy it again
I was very happy to see Tide put out a liquid detergent in order to boost pre-cleaning--you know how automotive-related dirt is. I saw good results. Sadly, my sensitive nose got in the way. Even though I eventually found the Original scent in the bottle, there was something else present, a subtle after-smell which turned me off. It turned me off so much that I had no choice but to go back to the powder, with the smell I have loved ever since I can remember. It is also back to more hands-on work and adding laundry booster. I remain a loyal, lifelong, Original Scent Tide Degergent consumer.
Date published: 2012-03-13
Rated

5

out of

5
by
Tidelover
from
Overnight Cold Water Tide Wash
For heavily soiled items...or just an exceptional clean... Fill machine, add Tide and items to be washed. Allow the machine to go through it's normal "wash" cycle. Stop! Leave overnight. In the morning, wash for approx. ten minutes and rinse as normal. You will be thrilled with the clean bright wash.
Date published: 2012-02-01
Rated

3

out of

5
by
trwe10
from
Good performance, but not worth the price
While I know that Tide is a good product, I am finding products with very similar efficacy at lower prices these days. I recently tried the new Gel product from Arm & Hammer and found that it did a very good job, but it costs significantly less than Tide.
Date published: 2010-11-04
Rated

5

out of

5
by
MMGGGHH
from
WOW!
i HAVE BEEN USING TIDE FOR SO LONG! WORKS AMAZING WITH MY MACHINE! I WOULD RECOMEND THIS TO ANYONE! TAKES OUT STAINS WITH A BIT EXTRA, WOW!
Date published: 2010-06-16
Rated

5

out of

5
by
baseballmom2
from
Bright White
I am the mother of a sixteen year old baseball player. There isn't a game goes by that his uniform doesn't come home with red clay dust or mud ground into the pants, socks, and tunic from sliding into the bases or diving back to a base after leading off. I don't know what I would do if I didn't have my liquid Tide Mountain Spring. The uniform comes off as soon as we get home and I pre-treat the worst areas with liquid Tide and a little water. If the stains are really bad I may soak for an hour in the washing machine with Tide and then put them through the wash. I have never had to put them through a second time. Last year at the Provincials my son was the boy wearing the Bright White and Green uniform. He was very proud to wear his uniform and he didn't think twice about getting it dirty because he knew there was a large bottle of Tide in the laundry room waiting to clean it again. I have recommened Tide to many people over the years and proven to them every game day what Tide can do. I will always be a Tide Mom! Thank you Tide.
Date published: 2010-06-30
Rated

5

out of

5
by
merf
from
Dirty clothes and dating
As a bachelor, I often wear my good clothes to work. Carpentry is a messy job, and sometimes half way through the day I find I am wearing my good clothes. I head home, throw them in the wash machine and I'm ready to go out on the night to the movies. My Tide My way.
Date published: 2013-07-29
Rated

5

out of

5
by
jo1942
from
The greatest
I've been using Tide for over 50 years and Ihaven't found a product that copares.
Date published: 2012-06-08
Rated

5

out of

5
by
Dood
from
Have used Tide most of my adult life, although have tried other products but keep coming back to tide. I find it does a good job and use less,thus the extra savings, have especially enjoyed the new Acti lifting product...
Date published: 2011-02-28