LED Flush-Mount Light - 20 W - 14" - Silver
Article #15735011
Item #000378256
Model #FLUSH14 IN1600ES
Format 20W 14"
RONA Home & Garden Golden Mile
(416) 751-7556
Description
Contemporary style and energy savings come together in this Uberhaus LED Flush-Mount Light. The ceiling light features a metal and glass design with a silver finish that complements any décor setting. The LED light is completely dimmable, has a 100-degree lighting angle and a light intensity of 1520 lumens. Its lifespan is 50,000 hours.

Ecological Attributes
This light fixture is ENERGY STAR certified and uses in average 75% less electricity than a conventional model.

By saving energy, you decrease the environmental impacts associated with the generation of electricity.
Related Projects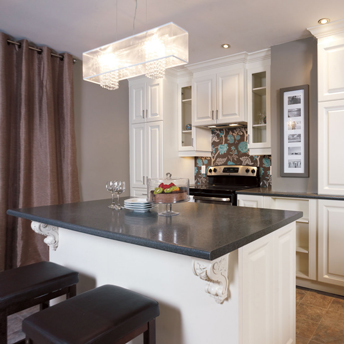 Kitchen lighting
Kitchen lighting should be both functional and decorative. Essential for meal preparation as well as kitchen dining, the lighting you chose should foster a frie...Learn more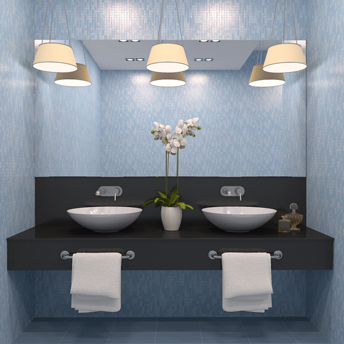 Bathroom lighting
Functional and decorative, bathroom lighting can also create an ambience. Adequate lighting is essential for daily grooming, makeup and shaving, but your lighti...Learn more
Frequently bought together