Description
This KitchenAid(R) 2-in-1 cooktop will charm you with its professional, modern look. A downdraft ventilation system is integrated into the cooking surface, meaning you don't need to purchase a separate hood. Smoke and odours are filtered and taken outside. Filtered air can also be recirculated indoors with a duct-free kit (sold separately). This unit features 4 burners, including powerful 15,000 and 17,000 BTU burners and a 5000 BTU Even-Heat(TM) burner so you can perfectly simmer sauces or melt butter and chocolate without scorching. A 3-speed fan control can be precisely matched to your cooking needs, effectively removing steam, grease, and odours from the air. The 300 CFM evacuation rate accommodates ventilation requirements when you sear meats or stir-fry food. The electronic pilotless ignition system and automatic re-ignition ensures that the burner is relit if the flame is blown out, for more reliability.
Product specifications
Number of Burners/Elements
Second through fifth year limited warranty on certain components parts only, labor not included
Downdraft 3-speed ventilation
17,000 BTU professional burner, 5000 BTU Even-Heat(TM) simmer burner, 10,000 BTU burner, 15,000 BTU professional burner
Full-width cast-iron grates
Electronic ignition system
Stainless steel control knobs
Frequently bought together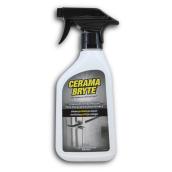 CERAMA BRYTE
Stainless Steel Cleaner
Format 474ML
Details
Article #8307003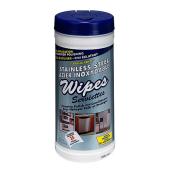 CERAMA BRYTE
Stainless Steel Cleaning Wipes
Format 35/PK
Details
Article #8307005
KitchenAid(R) 4-Burner Gas Cooktop - 30" - 17,000 BTU - SS
is rated out of
5
by
193
.
Rated

4

out of

5
by
Greg
from
Works very well, but cleaning vent is a pain.
We've had this for about 6 months now. Overall, works nicely. Good heat and cooks well. The stainless steel is terrifically easy to clean when food drops in, and the burner covers are easily removed as well. My only complaint is that food and even utensils easily fall into the big openings into the vent. I then have to remove the cover, and either reach in or vacuum out whatever fell in. I finally (today) fit a piece of 1/4" wire hardware cloth with window screen on top of it, into the underside of the opening to the vent. I think that'll work fine in keeping the vent area clean, but it should have been designed like that.
Date published: 2018-04-16
Rated

4

out of

5
by
Fahmida
from
Good product with one key issue
We loved the design and functionality offered in this product at the time of the purchase, We had no option but to chose a downdraft center unit and were aware of some issues related to gas unit with downdraft from friends using similar products. Once the product was installed we found out we cannot use any burner in low heat setting with the fan on. It takes out heat AND the ignition function keeps clicking. The problem does not surface when burners are on medium or high heat. [This review was collected as part of a promotion.]
Date published: 2017-07-15
Rated

5

out of

5
by
Mike
from
Excellent, highly attractive cooktop
I replaced the old GE cooktop that came with my house with this KitchenAid and I could not be happier! Not only does it look fantastic in my kitchen but it performs far better - it can cook much faster and more evenly. The downdraft exhaust on this KitchenAid is rated 100CFM lower than my old one, but this seems to work just as well if not better and doesn't pull the flame in as much. I also love how the three burner grates make for an even surface across the cooktop. The stainless surface is easy to clean, just lift burner grates (once they've cooled down!) and wipe down with a damp paper towel or sponge. If I had one complaint, and it's a very minor one, it would be that when changing fan speed the downdraft fan turns off temporarily when the knob is in between speeds. I just have to remember to change it quickly and make sure I turn it all the way to the desired setting. Note: the photo I am attaching includes a custom made trim kit that I purchased separately since the existing cutout in my counter was too big. The cooktop is supported by additional framing, not the trim kit.
Date published: 2017-05-27
Rated

5

out of

5
by
Geoff21
from
High Quality Cooktop
We purchased our new KitchenAid 30" downdraft gas cooktop a few weeks ago as a replacement for a ceramic electric cooktop of the same size. We are extremely pleased with our purchase. It has brought a welcome high end look to our kitchen island by comparison with our old ceramic cooktop. The unit is well laid out, comes with sturdy cast iron gratings, and precision manufactured aluminum control knobs. The downdraft feature is very functional and its effect on distortion of the gas flame is minimal. In summary, this is a first class appliance that we look forward to cooking on for many years. [This review was collected as part of a promotion.]
Date published: 2020-08-11
Rated

4

out of

5
by
Dondod
from
Great cooktop!
We purchased this cooktop to replace another brand that we weren't happy with. Performance so far has been outstanding. We had to adjust down the flames a bit (easy to do) but it works very well now. Ours is a propane gas conversion. Downdraft works well but required an extra elbow duct underneath to meet the existing duct. It's a very handsome unit with beefy dials and nice, flat cast iron grills. Easy to clean. The one tiny thing I might improve is the very small diagrams of which flame goes with which dial. We'll get used to it and know them eventually but have to look carefully each time. [This review was collected as part of a promotion.]
Date published: 2018-12-29
Rated

4

out of

5
by
andrew1952
from
Great unit, but could be a little better
I bought this two weeks ago, replacing a 17-year old GE Profile.The range of burner temperatures offers two much higher (17K and 15K), one medium (10.5K) and one low (5K) temperatures. In addition, there is an extra burner top for the low burner which is useful for melting chocolate or cheese without scorching. I wish that there were two burners with the same temperature so I could use my cast iron griddle across two burners. One very minor comment is that the diagram of the cooktop in the operating manual is not correct. The picture of the front right burner and left rear burners appear to be reversed, but the description is actually correct.
Date published: 2019-04-29
Rated

5

out of

5
by
Diane
from
Kitchen aide gas cooktop
Extremely satisfied with this. Previously owned a wolf gas cooktop but the kitchen aide is just as efficient and works great!!
Date published: 2017-11-26
Rated

5

out of

5
by
Burgh229
from
Great Replacement
I needed a 30" downdraft cooktop to replace a 22 year old Jenn-Air model and this fit the bill. It was a direct drop in replacement. I did switch from electric to gas but the counter cut-out was fine. I also had to make some minor exhaust vent changes. This unit has a 6" exhaust but my vent is 5". I placed a reducer on the unit and plumbed it into the existing exhaust with a couple of new elbows. The supplied air filter is about 1 inch short of covering the entire exhaust. I was also missing two screw on one corner of the chassis. Just an oversight by the assembler. It is pretty easy to turn on the burners when you are cleaning it, so wipe gently. The fan noise is less than the old Jenn-Air. [This review was collected as part of a promotion.]
Date published: 2018-02-05