Description
This KitchenAid(R) retractable range hood offers you a modern and professional look for your kitchen. The 65,000 BTU threshold means that this appliance is compatible with most 30" or 36" cooktops from the same brand. The retractable design facilitates interior cleaning, the grease collector being more accessible. At full extension, it can reach a height of 14", which enhances overall capture above the cooktop, especially when using tall cookware. Multiple installation options are available, since the motor box can be installed on either side of the exhaust port and frees up space under the cooktop. Lastly, this 4-speed range hood is equipped with intuitive controls and includes a dishwasher-safe, premium mesh filter. Backed by a 1-year limited warranty on parts and labor.
Product specifications
Dishwasher-safe grease filters
1-year limited warranty on parts and labor
Frequently bought together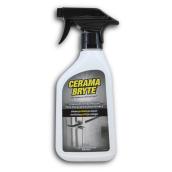 CERAMA BRYTE
Stainless Steel Cleaner
Format 474ML
Details
Article #8307003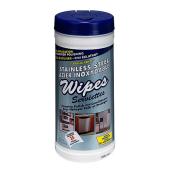 CERAMA BRYTE
Stainless Steel Cleaning Wipes
Format 35/PK
Details
Article #8307005
Retractable Downdraft Hood - 30" - 600 CFM - Stainless Steel
is rated out of
5
by
48
.
Rated

1

out of

5
by
ZMarc
from
Failed after 1 year
I have been using this unit for a little over 1 year (the warranty period!), cleaning the filters regularly -- the only maintenance required according to the manual. Yesterday while cooking Thanksgiving dinner it simply stopped working. The blower only blows at an extremely low level that is completely useless. Today representatives at KitchenAid said things like "components do deteriorate or fail," "any part can break," "things can go haywire," "there is no quality issue with this product," and so on. I say: it's junk.
Date published: 2014-11-28
Rated

4

out of

5
by
Malgem
from
Works OK but not so stylish
We have our stove in an island so we had to get a downdraft. This one is pretty and it works great, but I thinks it goes way too high when you turn it on, what makes it look a little weird, because usually I have people seating on the other side of the island, and when I cook this thing goes really high so I can hardly see my guests on the other side. I works great and that´s what matters, but I wish it wasn´t that high. Also, I though the sound level was going to be better since it is a new appliance with better technology, I guessed, but the noise is just as bad as the old one we had.
Date published: 2016-06-18
Rated

1

out of

5
by
Ravi
from
Bad product, with worse customer service
The product never worked since, installation. After two visits the authorized repair company came back to me and said the critical part required to fix the problem is back ordered, without an ETA. Kitchen Aid offered only to expedite the part request. I have since provided this information, and can do nothing but wait until it is fixed. KitchenAid says that I am eligible only repair and not replacement, after initial 30 days after purchase. The unit was installed 1 month after the purchase to synchronize with the counter installation. It failed on the day of the installation, and it has been 2 months since then. For something which has not worked from day 1, and the customer is waiting for 2+ months, I am not sure this is an acceptable response. This is not an acceptable level of customer service. I had to wait for 3 times for more than 30 minutes to reach an agent.
Date published: 2016-11-15
Rated

1

out of

5
by
Frustrated consumer
from
A lot of noise but very little venting
I bought this downdraft system to avoid installing an overhead hood in my remodeled kitchen. I wanted to maintain the clear sight line from the family room to the kitchen. It is supposed to work with the KitchenAid 30" 4 burner commercial style gas range top that I also installed. The retractable feature works well but the venting is terrible. The fan makes a lot of noise giving the impression that it's sucking large amounts of air. Unfortunately, it won't even pull the steam coming from a pot of boiling water! What a disappointment. KitchenAid, Do you have any suggestions??
Date published: 2016-06-25
Rated

1

out of

5
by
Sunnyv
from
Does not work properly!
At this point we are waiting for the 3 visit from our installer because this vent is sucking air from the backside. On the last visit the installer said it was defective and would need to be replaced. Also the top stainless piece that rests on the counter top area is absolutely hideous! While I am very happy with all of the other Kitchen Aid appliances we purchased at the same time as this downdraft, oven-micro combo and dishwasher, this was a bad choice. We cannot have a exhaust vent above our cook top and a downdraft is the only solution. I wish I had chosen another brand.
Date published: 2015-01-29
Rated

2

out of

5
by
Tkc
from
A bust
In 2014 I choose a kitchen aid Pop up bc it was the cheaper choice to the Miele. since then I think there are more options. After six months the pop up failed and was dropping down when I tried to clean it. It was broken and after a series of reconditioning I put my foot down and demanded a new replacement. I had to fight for this for months and finally got a new one. it is fine now. The kitchen aid customer service has gotten so bad in the last few years that I decided to never buy one again
Date published: 2015-09-16
Rated

5

out of

5
by
WandaCooks
from
Powerful. Sleek. Elegant.
(This review was collected as part of a promotion.) We bought this retractable downdraft to accommodate our kitchen design. We have had this about a month and we could not be more pleased. The operation is both efficient at removing vapour and easy to clean. Sleek design allows this unit to "disappear" with the counter top. The fan will also retract while running and resumed that same fan speed when returning to operation. We have all KitchenAid small appliances and tools and love them also . The phrase "KitchenAid- for the way it's made" is always on the tip of my tongue when I use this fan !!!!
Date published: 2020-03-21
Rated

4

out of

5
by
DToney
from
Pop up downdraft vent
Brought this product 2 months ago. Used it twice and was very pleased. Love that it comes up high and is able it vent the steam from the front burners. The third time I used the vent it would not retract all the way down. Called the repair service department for the store I purchased it from. It took 3 weeks for the part to come in then while the part was being put in another part broke. Would I recommend this product? At this time no!
Date published: 2014-05-17