Description
Customize your cooking experience and prepare multiple kinds of dishes on this Kitchen Aid 30" cooktop. It is equipped with 4 independent cooking elements and multiple convenient functions, including a simmer and low-temperature melt. The easy-to-use touch controls feature a selection of 9 different temperature settings, which will meet all your cooking needs. In addition, this cooktop has a recognition system which can provide feedback on whether pan size is suitable for the selected element. Finally, each element has a Power Boost function which offers you the possibility to exceed the maximum heat-level setting for 10 minutes for rapid boiling. Backed by a 1-year limited warranty on parts and labor.
Product specifications
1-year limited warranty, 5-year on certain components
Number of Burners/Elements
Left front: 6" - 1800/1400 W, right front: 7" - 1800/1400 W, left rear: 10" - 3200/2300 W, right rear: 9" - 3200/2300 W
Hot Surface Indicator Light (Y/N)
Frequently bought together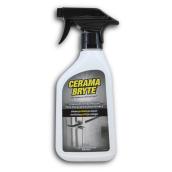 CERAMA BRYTE
Stainless Steel Cleaner
Format 474ML
Details
Article #8307003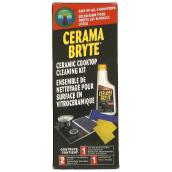 CERAMA BRYTE
Ceramic Cooktop Cleaning Kit
Details
Article #83075006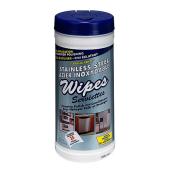 CERAMA BRYTE
Stainless Steel Cleaning Wipes
Format 35/PK
Details
Article #8307005
Induction Cooktop with Power Boost - 30" - Stainless Steel
is rated out of
5
by
71
.
Rated

1

out of

5
by
unhappy customer
from
Already broken. Exorbitant repair cost.
This is a really nice cooktop if it worked. Mine started having an error code and two burners not working intermittently after about 3 months. Cost to repair is $1500. Fortunately it's under warranty. Unfortunately the company will not replace (cheaper for them). Repair company has been out and needs to come back. Since the parts were backordered, they have had to reschedule their return trip. They schedule 4 hour blocks of time for arrival. No way to find out when during that block of time they'll arrive. Same company came for a previous problem. Always manage to come at end of time block. Would never have bought if I had realized subject to breakdown and cost of repair.
Date published: 2011-07-28
Rated

1

out of

5
by
lbauman
from
Sorry I bought this product. Do not recommend
We have been using this for two weeks and had to buy all new cookware. First, one of the elements wouldn't stay on and when we had a technician come to fix it we discovered that each element requires a pan with a bottom surface the size of the element for it to work. A wok doesn't keep on the element as the bottom surface area is too small. Plus in the first week, while moving a pan off it's element, the surface scratched. That seems ridiculous since we are using approved cookware. You need to know what you are getting into. [This review was collected as part of a promotion.]
Date published: 2014-06-27
Rated

1

out of

5
by
DeeZapointed
from
This cooktop is completely unreliable
This cooktop is great... WHEN IT WORKS! Unfortunately, it already broke down on me two times in 8 months. Each time, I was left without a cooktop for weeks. Now I am stuck with this thing in which I have zero confidence, and just wait for it to break down a third time. Do yourself a favor: don't buy this unit. Don't get me wrong: I love it when it works. It does everything an induction cooktop is supposed to do, and very well. Let me add that all my appliances are Kitchenaid, so I have nothing against this brand. But this particular unit was clearly not ready for primetime. Maybe in a few years, after the engineers have come up with a new version of the same unit, it will be ready. But right now, it is unreliable. [This review was collected as part of a promotion.]
Date published: 2014-03-23
Rated

1

out of

5
by
Kristine
from
Waste of time and money
Bought this unit in June of 2016 and here it is December of 2017 (just after the manufacturer warranty expired of course) and I have to buy a new cooktop right before Christmas as on Thanksgiving Day the module went out causing it to have no power. FYI the module is more expensive than the unit so the protection plan decided to send a check rather than fix it. The unit is beautiful and I was excited to have an induction cooktop as part of my kitchen remodel. When this unit worked, it boiled water super fast and cooked really even but you couldn't always count on it to work. Also, about 3 months into owning it I had problems using more than one eye at a time. I did have someone come check it out and they found nothing wrong so I just got used to finding ways to make it work..i.e. turning it off and on or trying a different eye to cook on. Total disappointment
Date published: 2017-12-22
Rated

1

out of

5
by
jen450
from
KitchenAid® 30-Inch 4-Element Induction Cooktop, Architect®
I would NOT recommend buying this stove at all. We had this stove delivered and installed by Jenaire. At first we thought what a great stove. However the stove broke down within a week to month of use and was replaced not one, not two but four times. After the 4th time that the unit was replaced we gave up and decided to buy a completely different brand. We went with a Bosch. To this day we love the Bosch and have had no difficulties with it. [This review was collected as part of a promotion.]
Date published: 2013-06-06
Rated

5

out of

5
by
Stone
from
Great Temperature Control
This is our 2nd Kitchenaid Induction cooktop. We have always had gas stoves and liked that we could adjust the temperature so quickly but did not like how difficult it was to clean the cooktop. When we built our new house we decided to try a Kitchenaid 36" Induction cooktop and we loved it. It has the same ability to control the temperature as a gas stove and the glass cooktop is a breeze to clean. When we decided to move again we chose the 30" Induction Cooktop. It boils water so quickly, able to control the temperature and is easy to clean. (This review was collected as part of a promotion.)
Date published: 2019-04-26
Rated

5

out of

5
by
Lievreast
from
100 % satisfied
We have had the 30 inch Induction cooktop for three months and are 100% satisfied. We are pleased with the mix and layout of small and large cooking elements. We have never once been unable to use one of the elements due to size constraints: the larger elements are big enough and we have no trouble using our smaller pots and pans on the larger elements. The cooktop is easy to keep clean as overflows do not heat, then stick. Controls are well laid out and are simple to understand and use. The elements are powerful and heat up quickly. [This review was collected as part of a promotion.]
Date published: 2014-09-20
Rated

1

out of

5
by
Cgyguy2
from
Fire in electrical
Like all other KitchenAid products that we purchased for our reno, this is the last of the lot that has now failed and could have caused a house fire! Last night while cleaning up from dinner, a foul odor was smelled in the glass top. Smoke started to billow out from the underside of the cooktop. In order to stop the electrical fire, we had to shut the breaker off. There should have been a fuse installed to blow and not be allowed to continue to burn without having to shut the breaker off. Had it happened in the night, we may be talking a different outcome.
Date published: 2018-09-16