Description
This Kitchen Aid 30" cooktop combines efficiency and aesthetics with these 5 burners controlled by stylish knobs with built-in LED indicator lights. Cooking aficionados will appreciate the multiple interesting features of this device. First, the exclusive 10,000 BTU Even-Heat torch burner delivers a soft flame for delicate simmering and a larger, more intense flame that distributes powerful heat throughout the pan surface for more even cooking. Moreover, a 17,000 BTU dual ring burner can meet all of your specific needs, from a small flame for precise simmering to a powerful dual flame for quick boiling. The stainless steel surface is covered with the CookShield permanent finish which facilitates cleaning without the use of harsh chemicals. The electronic ignition system eliminates the need to maintain a pilot flame when the device isn't in operation, which provides great energy savings. In addition, if the flame goes out during the meal preparation, it is automatically reignited, ensuring that meals are always cooked to perfection. Backed by a 1-year limited warranty on parts and labor.
Product specifications
Continuous cast iron grates
Hot Surface Indicator Light (Y/N)
Number of Burners/Elements
Power cord, removable griddle and liquid propane conversion kit
5-year limited warranty on certain component parts
Center: 17,000 BTU Professional Dual Tier element, right front: 10,000 BTU Even-Heat element, left rear: 6000 BTU, left front: 10,000 BTU, right rear: 7000 BTU
Frequently bought together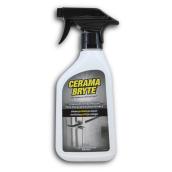 CERAMA BRYTE
Stainless Steel Cleaner
Format 474ML
Details
Article #8307003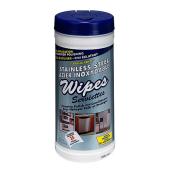 CERAMA BRYTE
Stainless Steel Cleaning Wipes
Format 35/PK
Details
Article #8307005
Gas Cooktop with Even-Heat(TM) Element - 30" - Stainless Steel
is rated out of
5
by
162
.
Rated

4

out of

5
by
Maypo52
from
So Far, So good!
A new kitchen renovation included three KitchenAid appliances including this 30" 5 burner cooktop. It's only been a couple of weeks since we started using this cooktop and so far it's been great. Everything works as advertised and it looks great too. The only little nit that I have is about the grates. They are not held in position very positively. They are only held in location by very small "nubs" that protrude up from the cooktop deck and mate with their opposite "nubs" on the underside of the grates. It's easy to slide the grates off their position. Only the weight of the grates keep them in place.
Date published: 2017-08-16
Rated

4

out of

5
by
dfayne
from
5 burners on a 30 Inch Cooktop!
I've only had the cooktop for a couple weeks and so far so good. It looks great and I'm impressed at how well KitchenAid was able to space the 5 burners with only 30" to work with. I replaced an electric cooktop and this is night and day. Pans heat up very evenly and temperature response is almost instant. No more burning rice to the bottom on a pan. The only issue I have so far is that when a pot is on top of the middle burner the gas makes an annoying buffeting sound. There are several adjustments that can be made on the burner but I haven't gotten to that yet. Other than that I couldn't have asked for a better cooktop. [This review was collected as part of a promotion.]
Date published: 2018-05-30
Rated

1

out of

5
by
Smiley
from
Not worth the price!
The stainless steel is easily scratched around control knobs I am very disappointed should not be happening I am very gentle and careful with appliance and do not cook very much would not buy again
Date published: 2017-12-18
Rated

3

out of

5
by
YaYa
from
1 year review
I have used this cooktop for a year now. I like it for the most part, however, the burners are too close to the front. Meaning that when you center a pan over the burner it hangs over the edge and onto the dial. Actually, unless you put a larger pan over the center, all of the outside burners are too close to the edge of the grates. Also I have severe discoloration of the burner dials. My old cooktop's dials still had a shine after 14 years of use. I do like the degree of heat from the various burners. That is an amazing feature.
Date published: 2017-04-05
Rated

3

out of

5
by
Critical Tom
from
Burner Grates Too Large
This cooktop has Three rather large burner grates (grates cover multiple burners) instead of individual burner grates (one for each burner). My only issue is that to clean the grates, I have difficulty getting them into my sink. They are rather large and heavy. Because of the weight and size, I am often scratching the sink bowl. I would recommend purchasing a cook top with smaller individual burner grates. In addition, the spark ignitors seem to continue sparking long after the burner has ignited. This is very annoying.
Date published: 2016-07-22
Rated

5

out of

5
by
Linda
from
Love it so far!
We've only had this product a few weeks so my review is couched a bit with the true test coming Thanksgiving. I read many, many reviews and did the research as well as shopping live because somethings I just need to touch and feel to know if it is right. I looked at all the major brands, even the so called "high end" types and this just kept coming back as having all the right features as well as best online reviews. I decided to not skimp and to spend the extra for the lighted knobs and griddle and glad I did. The griddle really is a dream to on and cleans easily.
Date published: 2015-10-26
Rated

5

out of

5
by
FehCooker
from
Best kitchen upgrade ever
I replaced an old 4 burner gas cooktop from the early 2000's with this one. It's amazing the way you can control the flame with this unit, and especially the dual power burner and the dual even flame one. Lights up immediately and throws out some massive heat. I love the white ring LED lights under the burner controls, well worth the upgrade from the other Kitchenaid units. The rear left one is delicate enough to melt butter without burning it! When cleaning time comes, it's so easy to clean up with Clorox wipes. [This review was collected as part of a promotion.]
Date published: 2018-12-29
Rated

5

out of

5
by
Vicppi
from
Great Simmers
Finally found a 30" cooktop with a few good simmer options. Was very limited in choices for something seen on a more expensive competitor whose cutout was 1/2" more than allowed. This Kitchenaid has all the functions I wanted; 3 good simmer burners, sturdy knobs with lights to indicate on/off, a griddle and 5 burners. To top it all, it is very easy to clean! Highly recommend! [This review was collected as part of a promotion.]
Date published: 2018-02-14