Ready to Install
In-Stock Cabinets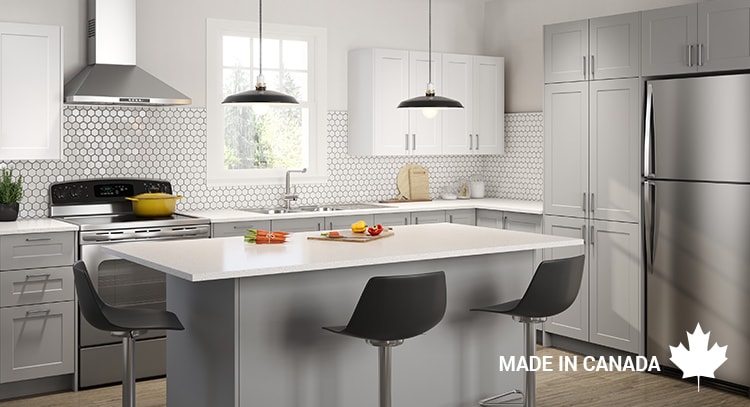 collection
Eklipse Collection : Cabinets for all your needs
Cabinets from the Eklipse collection are made in Canada and designed for you to create projects in multiple rooms in your home.

The Eklipse collection is easy to install because the cabinets are already assembled.
Cabinets include drawers, shelves, hinges, and legs. Since the legs are adjustable, all you need to do is level the cabinets and install.
Assembled cabinets of unmatched quality
Advantages :
Ready to install cabinets for a quick installation
Soft-close doors and drawers on each cabinet
Adjustable legs
European construction for more storage space
Quality hardware and cabinets
Good quality/price ratio
SHOP ALL STYLES
FIND YOUR STYLE!
Perle Style
The shaker type and classic colour of this cabinet are the most appreciated. The satin flat finish brings a touch of glamour.
Shop this style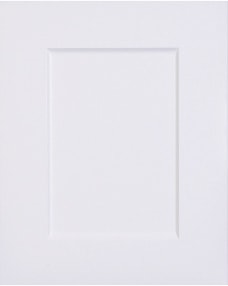 PERLE
WHITE POLYMER
SATIN FINISH
SHAKER STYLE
ANGELITE STYLE
This shaker type door fits in all decors and allows for an infinite variety of designs. The satin flat finish gives all rooms a modern look.
Shop this style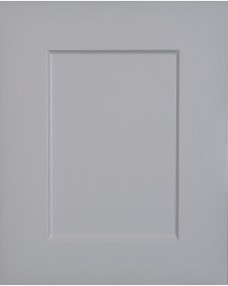 ANGELITE
GREY POLYMER
SATIN FINISH
SHAKER STYLE
ONYX STYLE
Onyx is a black satin flat door that brings depth to a chic and sleek design.
Shop this style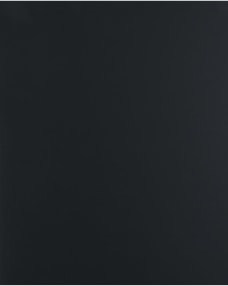 ONYX
BLACK POLYMER
SATIN FINISH
SLAB
SAPHIR STYLE
The Saphir door is made of a most realistic-looking melamine, offering a colour-synchronized wood texture for a warm and cozy environment.
Shop this style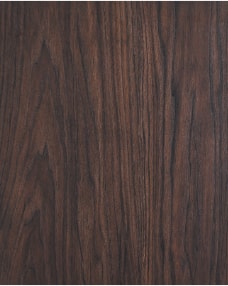 SAPHIR
TEXTURED MELAMINE
SYNCHRO FINISH
SLAB
QUICK AND EASY!
Our cabinets are fully assembled. All you must do is install them!
WELL-BUILT

We rely on factory-built frameless ¾" melamine cabinets.

HINGES FOR EVERY SITUATION

Our cabinets are supplied with concealed clip-on hinges that are adjustable with an integrated damper.

UNMATCHED SUPPORT

With their ¾" thick melamine panels, our 30" wide shelves can support an evenly distributed load of up to 100 lbs.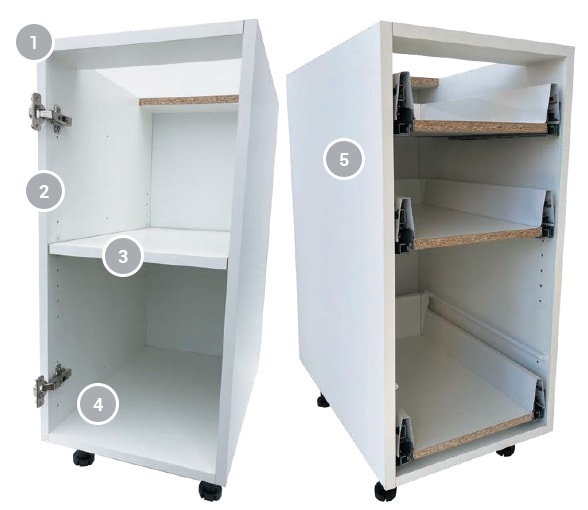 ADJUSTABLE

Our cabinets have adjustable legs to handle irregularities of the floor. Each leg is designed to support up to 150 lbs.

HARDWORKING DRAWERS

With their European design, our drawers are 20" deep and can support up to 65 lbs. They are made with a double-walled metal support and features a soft-closing system.
DESIGNED WITH ATTENTION TO DETAIL
Our modular systems are built with high-quality materials to meet the highest industry standards.
---
Everything you Need to Complete your Project