Whether it be laying pavers, a shed installation, or building a deck,
our experts will carry out your renovation tasks with care and precision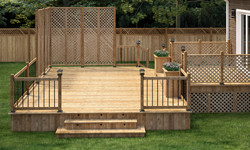 Deck and patio
construction
In addition to extending a home's living space, a deck or patio also increase your home's value. Our in-store and installation teams will help your thoroughly plan your project worthy of fabulous barbecues and lively get-togethers!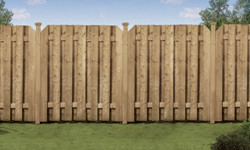 Wood, chain-link or PVC fence installation
By necessity or for decorative purposes, a fence can become part of your outdoor decor thanks to its stylish panels. This project, though not tool-intensive, is physically demanding. We're happy to help!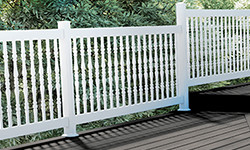 Balcony or patio railing installation
Established guidelines relating to deck construction stipulate that the height of deck = height of railing. Let RONA's certified experts install the railings to make sure that they adhere to the National Building Code of Canada.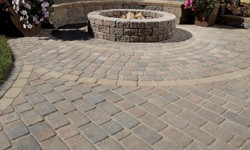 Laying pavers
or patio stones
Paving equals chic in any landscaping context and good planning is the key to making the most of paving's potentials. Our experts will help you create the perfect yard for recreation and relaxation.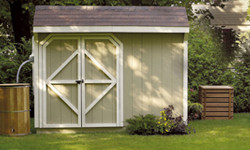 Garden shed construction
or assembly
A garden shed is oh so practical! Available in many styles and colours, let us help you select and install the one best suited to your needs.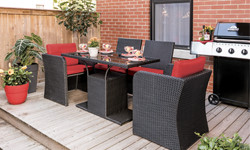 Barbecue and patio furniture assembly
Get a head start on summer entertaining by having your barbecue or patio furniture assembled. Call today to make an appointment!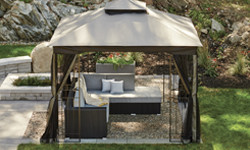 Gazebo and car shelter assembly
You have enough to think about when summer and winter roll around, the last thing you have time for is figuring out how to put the gazebo or car shelter together; we'll do it for you!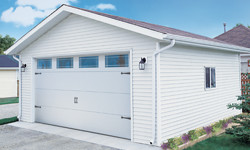 Garage
construction
A garage provides valuable storage space for your car, seasonal items, sports equipment, and kids' toys to name but a few! To ensure it is built to the National Building Code of Canada, entrust your project to RONA's certified contractors.
Did you know we do these installations, too?