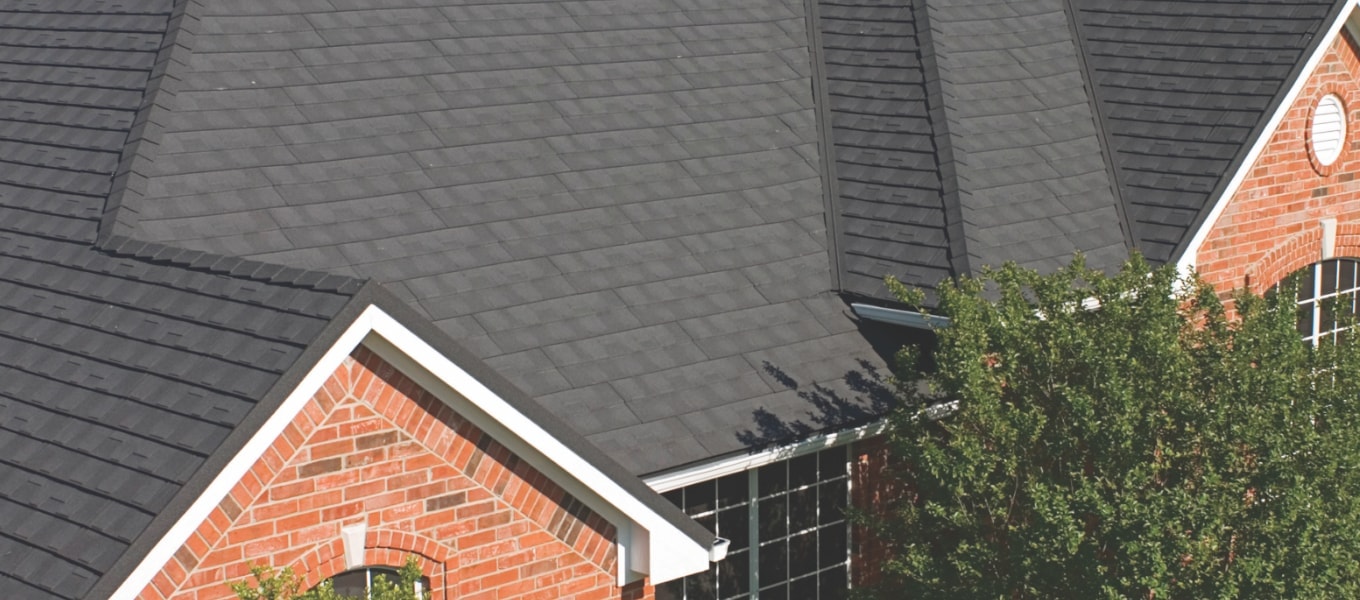 Asphalt shingle roofing installation services
Pay attention to early warning signs of roof damage before it's too late. When it's time to replace your roofing or roof vents, contact us for a stress-free installation.

What is included with our asphalt shingle roofing installation services?
From start to finish, RONA is with you every step of the way. First, you must submit your information by filling out our online form. We will put you in touch with a professional and qualified roofer, with whom you will discuss the different colors and shingle types. He will also select with you the preferable type of installation, based on the exposure of your home to strong winds.

Once approved, our service provider will order the materials needed to complete the project and will contact you to schedule the installation. At this point in the project, no cancellation is possible. On the day of installation, the materials will be delivered to the site, then when the job is finished, your roofer will review the applicable warranties with you, fill out a satisfaction form, and clean the workplace before leaving.

Steps to a worry-free asphalt shingle roofing installation
RONA offers a variety of materials and colours to fit any house style

Asphalt shingle is popular due to the fact that it is also the most economical choice on the market. Plus, it's low-maintenance, tear-resistant, and withstands Canadian climate temperature variations. Several colors are available to match your new roof to the house exterior siding as perfectly as possible. The manufacturer's warranty varies between 10 and 20 years depending on the model chosen. After all, doing business with RONA installation services equals peace of mind.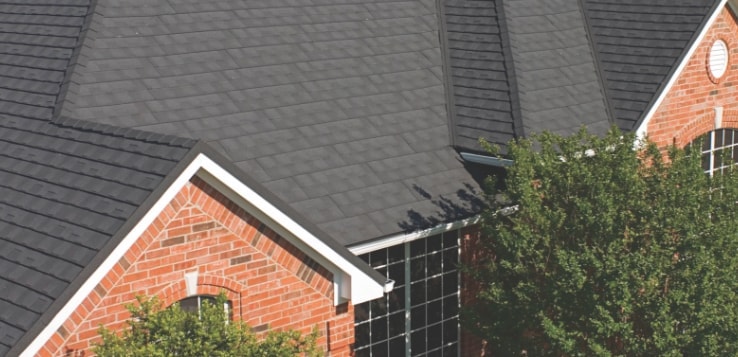 Need help finding the right product for you?
How to book a consultation
Fill out a consultation request online.
We will contact you within 72 hours to schedule an in-home consultation. It's that simple!
Request a consultation
Visit a RONA store near you and fill out a request with the help of one of our specialists.   
Our specialists will help you fill out an appointment request and a qualified professional will install it for you. 
Find a store 
Meet with your specialist
First meeting

You will meet our representative at your home to discuss the materials and colors. At the end of the meeting, he will provide you with a free quote with the project details.
It's installation day! Make sure the space is prepped and ready for installation. Note the work could start as early as 7 a.m.
That means:
• Display your renovation permit in plain sight
• Make sure that the access door to the yard is cleared
• Make sure workers have access to at least one outside electrical outlet
• Disconnect your satellite antenna (if applicable)
• Remove vehicles from your parking lot
• A clear path must be marked on the ground, around the house
• Vegetation, soil ground and outdoor furniture must be protected to avoid potential damage *
Appointment confirmation
The installer will call ahead of time to confirm his estimated time of arrival and review safety steps with you.
Safety measures
All installers are required to pass a daily health screening, they must wear personal protective equipment, and sanitize work area and tools on each job.

Likewise, we require customers to practice social distancing at all times while installers are performing their job.
Certification
All installers are background checked, licensed where applicable and insured.
Customer satisfaction
In order to be a part of our Independent Installer program, all contractors must go through the toughest rating test of all – your satisfaction.

After your project is completed, we will send you a survey email to assess your satisfaction. Make sure to add RONA to your trusted senders' list.

And don't forget! We offer a 1-year labour warranty on all installation services and we provide assistance 7 days a week through our call centre at 1-844-454-1454.
*Note that our installers will take good care of the protected work area, but accidental damage can happen. Light repairs are not included with the service and must be taken care of by the customer. Major damages are protected by the installer's liability insurance.

A decision-maker over the age of 18 must be present at all times during the installation.
What is not included in our program
• Our service is not offered for shed projects only. However, it is offered as an option for home roofing projects.
• We do not install shingles purchases by a customer beforehand. Our service includes that our installers will take care of purchasing the necessary equipment as well as delivery and installation.
• We do not do partial roof repairs. However, we will carry out the partial repair of your roof, if you have already signed a contract with us and the warranty is still applicable.
Featured frequently asked questions
Installation-related questions
When can you start … and finish?
For small projects, the work is usually done within a few days following the purchase. In the 24 hours following your purchase, our call centre will contact you. Following that, an installer will call to book an appointment with you.

For major projects such as kitchen and bathroom renovations, please allow additional time for essential steps including in-store consultations to create the plan, measuring process, and work order issuance.

Bear in mind that product availability, weather conditions, client availability, and work area conditions may have an impact on project timelines.
How do you ensure that your customers are satisfied?
Throughout the project, we provide constant customer care. Upon project completion, both the installer and customer inspect the work that has been carried out to ensure that it meets the customer's expectations. If all is approved, the customer signs a work acceptance form. Finally, we contact each customer after the installation is completed asking them to fill out a survey for feedback on the job's execution.
Are you insured for damage and accidents?
Yes, all RONA installers have liability insurance.
Whom should I call if I have a problem: RONA or the installer?
Please contact RONA's call centre if your project was a fixed-cost installation: 1-844-454-1454. For a renovation project, please contact the RONA store where the contract was signed.
Do I have to give a deposit?
Yes, a 50% deposit is required when you sign the installation services contract. The remaining 50% must be paid before the work begins. Alternatively, the full amount can be paid when signing the contract.
How do I know when it's time to re-do my roof?
Roofing shingles have an average lifespan of 20 years. It's important to inspect your roof every Spring for signs of aging and wear. Look out for:
• Missing shingles
• Cracked, warped, or curling shingles
• Shingle granules in the gutter
• Cracked or dry sealant around the vent or plumbing drains
• Dark lines or green patches on the roof, indicating algae, fungus, or moss
• Water stains in the attic

Harsh weather conditions, heavy rain and wind can age your roof prematurely. Shingles at the end of their useful life don't protect your home as well as they once did and increase the risk of water infiltration in the attic and walls. Water infiltration can cause unsightly stains and promotes mould, which can cause structural damage to your home.
See what customers have to say about our work
Gordon was very punctual and polite. His finishing work is flawless and professional. I would use him again and would highly recommend him to my friends and family.
★★★★★
Tanya Grange, British Columbia
The technician was really helpful and polite, always trying to give me updates and great explanations. He was super quick and answered all my questions.
★★★★★
Diego Offerni, Ontario
Installation crew was excellent. Tony was excellent to deal with and set appointments and fix the errors in many open jobs for the same address that the store had initiated. Norm was great at Installation.
★★★★
Heather Fenton, Ontario
Shawn the adviser (Moose Jaw Rona) was brilliant, helped us so much, nothing was too much trouble and he kept us up to date and answered any of my queries straight away. Trevor from T&S Carpentry who installed the cabinets was amazing, could not fault his workmanship at all. 100% satisfied. THANK YOU RONA!
★★★★★
Jan & Chris Hibbin, Saskatchewan
Everything was mostly done via internet & telephone which is comforting. The installation rep got back to me asap & was able to answer all my questions. The installer was quiet & efficient & the quality of work excellent! He was also patient (my 5 yr old kept bugging him).
★★★★★
Holly McRae, British Columbia
Great experience with the speed of the installation. Very friendly and made us feel confident about his knowledge and experience. So glad I called Rona. Will be calling you with more jobs in the near future. The lady that I first called was able to answer all my questions and kept me up to date on a regular basis.
★★★★★
Carol Froese, British Columbia
Norman, the project coordinator, was very knowledgeable and kept me updated throughout the process. Jovan, the installer was highly skilled, did an excellent job and cleaned up before leaving.
★★★★★
Catherine Balfour, Ontario
I was not sure if the service was needed but I am now impressed.
★★★★★
John Johnson, British Columbia
We were very grateful to Tanya Lakatos who guided us through the process. Her professional approach, expertise and customer service is exceptional. Without her assistance we would have experienced a lot of frustration. She was able to explain all we needed to know, advocate for us and acted as our representative with the countertop company. She always had our interest in mind and created loyal RONA customers. Thank you so much.
★★★★
Andrea Mikler, British Columbia
Trending installation services