Whether it be an air conditioner, heat pump, or convector installation,
our experts will carry out your renovation tasks with care and precision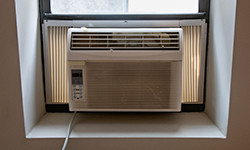 Window-mount air conditioner
installation
Ahhh… summer! We love being outside, but isn't it a cool interior appreciated, too? Let us help you stay cool and refreshed all summer long!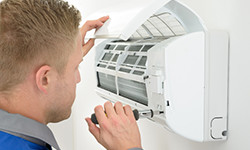 Wall-mount air conditioner
installation
Refreshingly energy efficient, quiet and durable, our Carrier air conditioning systems are meticulously designed to keep you cool.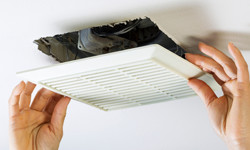 Air exchanger and
bathroom fan installation
Breathe easy thanks to clean air and get rid of excess humidity. This work is done by professionals who value indoor air quality.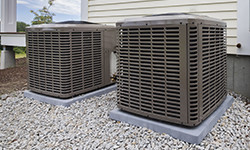 Heat pump and furnace
installation
Carrier Ductless systems with Extreme Comfort Performance offer heating down to -30°C and cooling up to 54 °C. It's one way Carrier ductless systems offer indoor comfort solutions for any space, anytime of the year.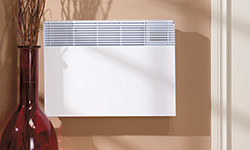 Convector and electric baseboard heater
installation
When there's electricity involved, entrust the work to our certified experts to make sure the installation is legal and complies with the National Building Code of Canada
Did you know we do these installations, too?
Nous collaborons avec des partenaires de choix pour offrir un service de haute qualité
We partner with the best to offer top-notch service