Whether it be a plumbing, vanity or plumbing fixture installation,
our experts will carry out the renovation tasks with care and precision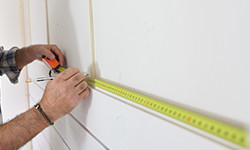 Measurement
and design
Good planning will simplify the process. We'll identify your needs to create a practical and functional bathroom.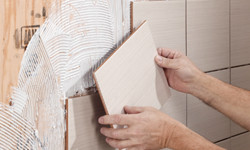 Building a ceramic tile
shower stall
Did you know that establishing the pattern and layout of ceramic tiles is like putting a puzzle together? Spare yourself the time and patience of figuring it out, we'll do it for you!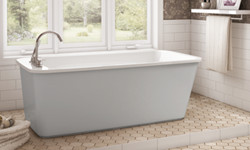 Bathtub
installation
Knowledge of your bathroom's plumbing system, including drainage, water intake, and venting, is not your specialty? Well, it's ours! Our knowledgeable installers are at your service.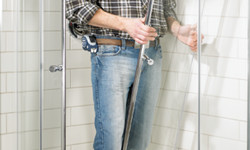 Shower
installation
First things first, is the basic plumbing in your bathroom up to code? RONA's certified installers will check that, and other important requirements, when installing your new shower.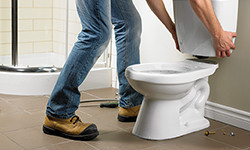 Toilet
installation
Changing a toilet can be a hefty—and messy—job. We're happy to do it for you! Call us today to make an appointment.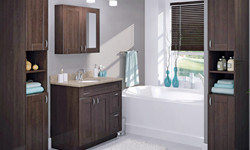 Vanity
installation
Vanities provide extra storage and can enhance your bathroom's look. The choices are plentiful; select the model that best suits your decor and our experts will take care of the rest!
Lavatory and faucet
installation
Lavatories and faucets have become sleeker and more stylish than ever before. We'll make sure your new fixtures are properly installed and watertight.
Did you know we do these installations, too?