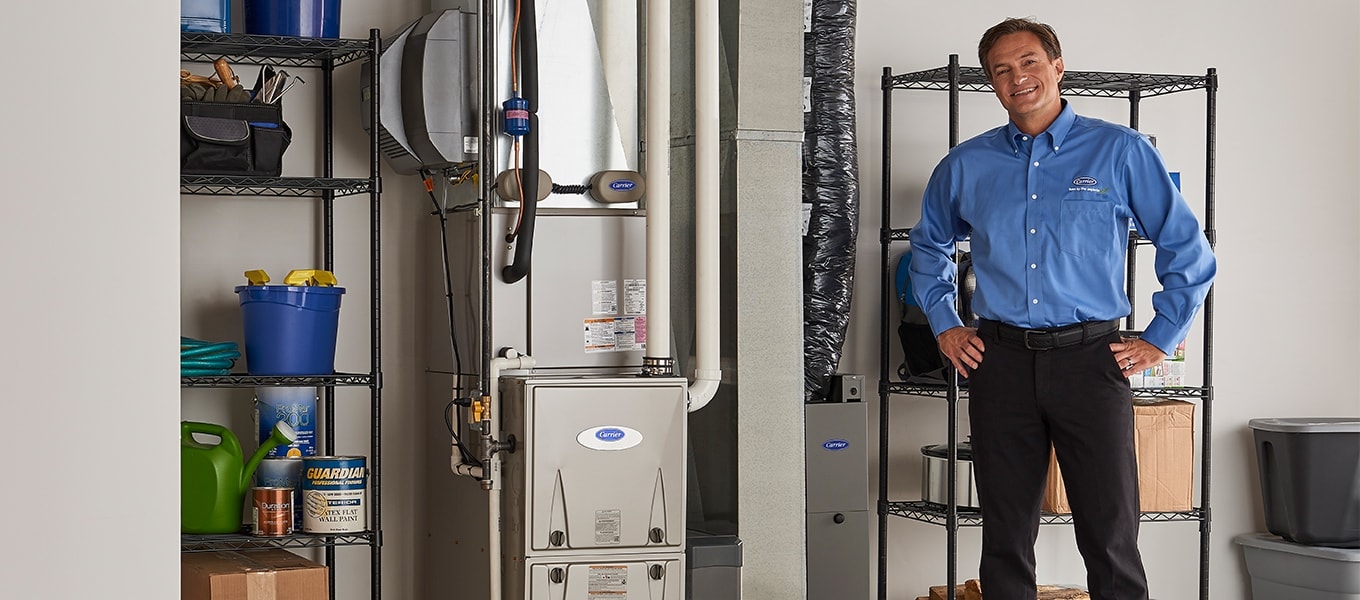 Carrier air quality systems installation services
To benefit from an optimal living environment, you must take into account the temperature, humidity and ventilation in your home. These aspects can have a huge impact on your comfort and that of your family. The air should also be filtered and cleaned to remove pollutants and alleviate allergies.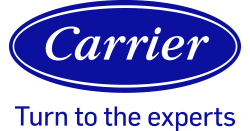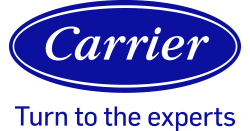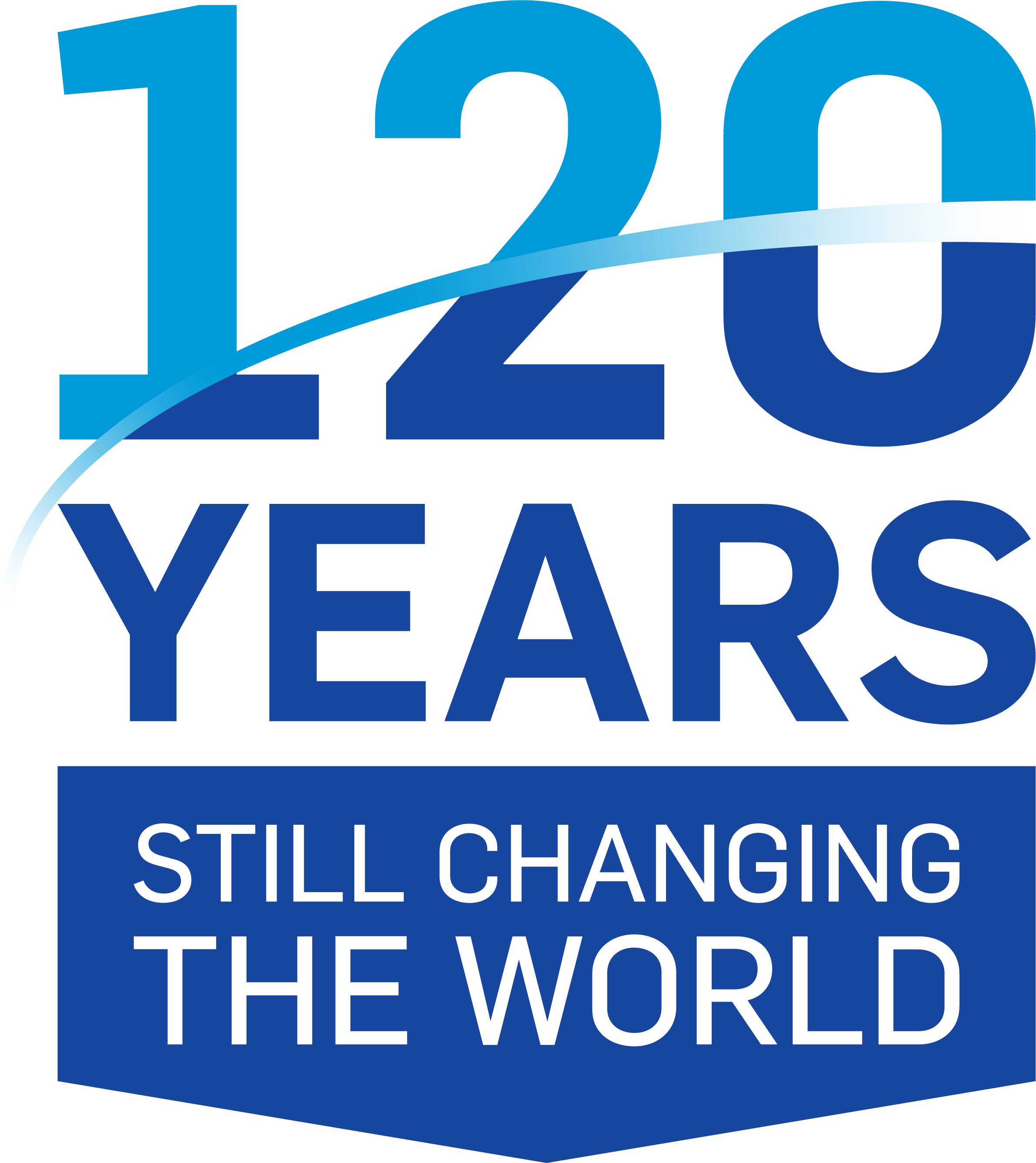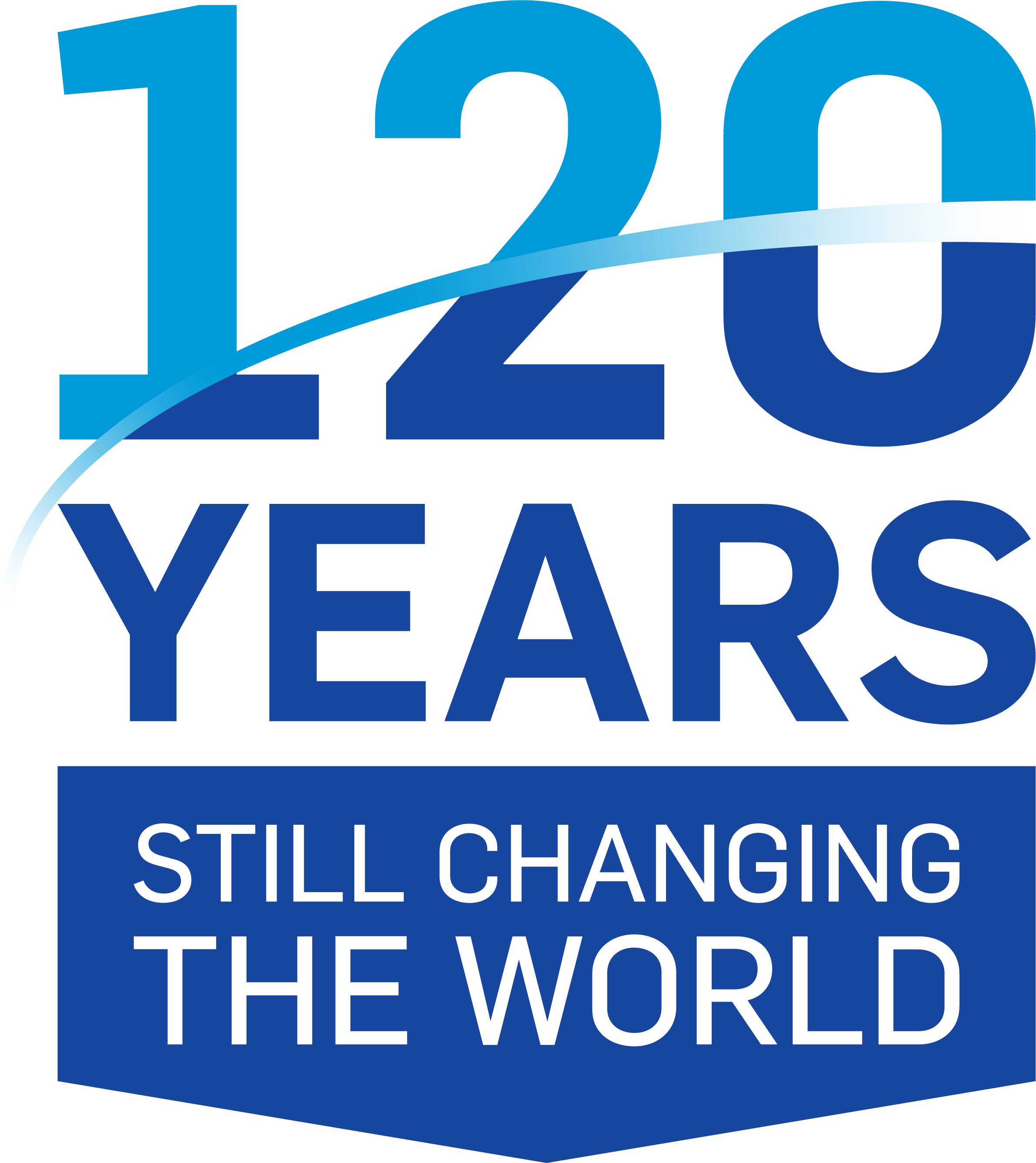 What is included with our Carrier air quality system installation services?
From start to finish, RONA is with you every step of the way. To get started, all you need to do is complete a consultation request. Once done, an authorized RONA supplier will come to your home free of charge to recommend the best system for your needs. In addition, before leaving, he will provide you with a quote for the work to be done.

Once you have approved the quote, the independent contractor will order the selected air quality system and contact you to confirm an installation date, once the device is received. Once the installation is complete and before leaving, the contractor will get rid of the debris and explain all the details related to the warranty.
Steps to a worry-free Carrier air quality system installation
Carrier air quality systems ensure superior comfort and cleaner air
Infinity® series air purifier
Did you know that the air inside your home could be up to five times more polluted than the air from outside? Our high-quality air purifier systems clean over 100 times more air than other popular portable systems. They trap and kill bacteria, viruses, mold spores, allergens and other pollutants in the conditioned air – to help keep them out of the air in your home.

Ultraviolet (UV) lamps
Mold and mildew can impact your air quality if they build up inside your HVAC system's indoor cooling coil. We strongly recommend the installation of our UV lights to kill mold and mildew directly on the indoor cooling coil.

Performance™ series bypass humidifiers
Home humidifiers add moisture to the air in your home for a more comfortable environment. Carrier humidifiers are easy to maintain; all you need to think of is an annual water panel change.

Performance™ series dehumidifiers
Help reduce unnecessary moisture from your home with a house dehumidifier.

Ventilators
Bringing some fresh outdoor air into your home can help improve your comfort level. Opening windows and doors can actually waste energy, and lets unwanted irritants in. Our reliable ventilators do the hard work for you, offering the benefits of outdoor air while avoiding wasted energy.

Carbon Monoxide Alarms
Carbon monoxide gas is colorless and odorless; therefore, you need a detector to protect your home if levels become too high.

View products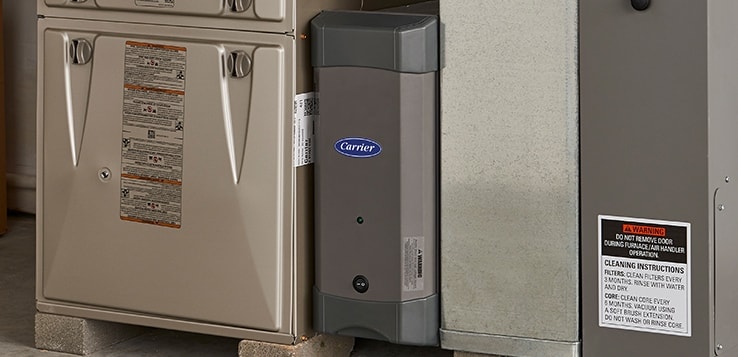 World leader when it comes to AC and heating, Carrier has the right system for you
Customer Service
Our priority is to provide the best possible service to all our customers. We strive for 100% satisfaction in all areas of our business, and we are proud to have built a loyal and growing customer base.

Quality
The quality of our products is at the heart of our activities. We have the desire to design innovative products that have demonstrated their quality in terms of effectiveness and durability.

Carrier Limited Warranty
For the original owner who purchased their product, Carrier offers a 10-year limited parts warranty provided they have registered their product at the time indicated. The limited warranty period is reduced to 5 years if the product is not registered within 90 days of installation. In jurisdictions and situations where the warranty cannot depend on registration, the limited warranty period applies. See warranty certificate on carrier.com for full details and applicable restrictions.
How to book a consultation
Fill out a consultation request online.
We will contact you within 72 hours to schedule an in-home consultation. It's that simple!
Request a consultation
Visit a RONA store near you and fill out a request with the help of one of our specialists.   
Our specialists will help you fill out an appointment request and a qualified professional will install it for you. 
Find a store 
It's installation day! Ensure the space is prepped and ready for installation.
That is:
• Display your renovation permit in plain sight
• Remove plants and bulky objects from the work environment
• A clear path must be drawn where the installation must take place
• The work area must be protected to avoid potential damage*
• Make sure that the chosen location is legal and that the boundaries of your property are marked before the planned installation date
Appointment confirmation
The installer will call ahead of time to confirm his estimated time of arrival and review safety steps with you.
Safety measures
All installers are required to pass a daily health screening, they must wear personal protective equipment, and sanitize work area and tools on each job.

Likewise, we require customers to practice social distancing at all times while installers are performing their job.
Certification
All installers are background checked, licensed where applicable and insured.
Customer satisfaction
In order to be a part of our Independent Installer program, all contractors must go through the toughest rating test of all – your satisfaction.

After your project is completed, we will send you a survey email to assess your satisfaction. Make sure to add RONA to your trusted senders' list.

And don't forget! We offer a 1-year labour warranty on all installation services and we provide assistance 7 days a week through our call centre at 1-844-454-1454.
*Note that installers will take good care of the protected work area, but accidental damage can happen. Light repairs are not included with the service and must be taken care of by the customer. Major damages are protected by the installer's liability insurance.

A decision-maker over the age of 18 must be present at all times during the installation.
Featured frequently asked questions
Installation-related questions
When can you start … and finish?
For small projects, the work is usually done within a few days following the purchase. In the 24 hours following your purchase, our call centre will contact you. Following that, an installer will call to book an appointment with you.

For major projects such as kitchen and bathroom renovations, please allow additional time for essential steps including in-store consultations to create the plan, measuring process, and work order issuance.

Bear in mind that product availability, weather conditions, client availability, and work area conditions may have an impact on project timelines.
How do you ensure that your customers are satisfied?
Throughout the project, we provide constant customer care. Upon project completion, both the installer and customer inspect the work that has been carried out to ensure that it meets the customer's expectations. If all is approved, the customer signs a work acceptance form. Finally, we contact each customer after the installation is completed asking them to fill out a survey for feedback on the job's execution.
Are you insured for damage and accidents?
Yes, all RONA installers have liability insurance.
Whom should I call if I have a problem: RONA or the installer?
Please contact RONA's call centre if your project was a fixed-cost installation: 1-844-454-1454. For a renovation project, please contact the RONA store where the contract was signed.
Do I have to give a deposit?
Yes, a 50% deposit is required when you sign the installation services contract. The remaining 50% must be paid before the work begins. Alternatively, the full amount can be paid when signing the contract.
See what customers have to say about our work
Gordon was very punctual and polite. His finishing work is flawless and professional. I would use him again and would highly recommend him to my friends and family.
★★★★★
Tanya Grange, British Columbia
The technician was really helpful and polite, always trying to give me updates and great explanations. He was super quick and answered all my questions.
★★★★★
Diego Offerni, Ontario
Installation crew was excellent. Tony was excellent to deal with and set appointments and fix the errors in many open jobs for the same address that the store had initiated. Norm was great at Installation.
★★★★
Heather Fenton, Ontario
Shawn the adviser (Moose Jaw Rona) was brilliant, helped us so much, nothing was too much trouble and he kept us up to date and answered any of my queries straight away. Trevor from T&S Carpentry who installed the cabinets was amazing, could not fault his workmanship at all. 100% satisfied. THANK YOU RONA!
★★★★★
Jan & Chris Hibbin, Saskatchewan
Everything was mostly done via internet & telephone which is comforting. The installation rep got back to me asap & was able to answer all my questions. The installer was quiet & efficient & the quality of work excellent! He was also patient (my 5 yr old kept bugging him).
★★★★★
Holly McRae, British Columbia
Great experience with the speed of the installation. Very friendly and made us feel confident about his knowledge and experience. So glad I called Rona. Will be calling you with more jobs in the near future. The lady that I first called was able to answer all my questions and kept me up to date on a regular basis.
★★★★★
Carol Froese, British Columbia
Norman, the project coordinator, was very knowledgeable and kept me updated throughout the process. Jovan, the installer was highly skilled, did an excellent job and cleaned up before leaving.
★★★★★
Catherine Balfour, Ontario
I was not sure if the service was needed but I am now impressed.
★★★★★
John Johnson, British Columbia
We were very grateful to Tanya Lakatos who guided us through the process. Her professional approach, expertise and customer service is exceptional. Without her assistance we would have experienced a lot of frustration. She was able to explain all we needed to know, advocate for us and acted as our representative with the countertop company. She always had our interest in mind and created loyal RONA customers. Thank you so much.
★★★★
Andrea Mikler, British Columbia
Trending installation services