Description
16-ounce capacity.
Frequently bought together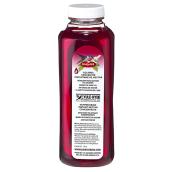 PERKY-PET
Hummingbird Nectar - Red - 16oz
Format 16OZ
Details
Article #13095095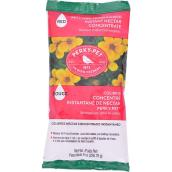 PERKY-PET
Hummingbird Nectar
Format 8OZ
Details
Article #13095048
PERKY-PET
Hummingbird Nectar - 1.89 L
Format 1.89L
Details
Article #13095060
Hummingbird Feeder
is rated out of
5
by
71
.
Rated

5

out of

5
by
MSQ
from
Love this Feeder!
I love the look of this feeder and I've had many hummingbirds visit it this year. The glass is thick and sturdy and it looks so cute hanging on my deck. I also like the fact that the glass is red. That way I can mix up hummingbird food without dye in it.
Date published: 2011-11-10
Rated

3

out of

5
by
Brad
from
Sticker??!
Pros: This feeder looks really nice, it has a vintage colored glass bottle, metal flowers and and top half of its base so ants and squirels will not chew threw it (like they did to my last plastic one). The local hummingbirds threw a party at it right away and obviously approved. Cons: The price was a little high, but after my ant/rodents took care of the last one I was willing to splurge. My biggest issue is that they stuck a big sticker to the bottle letting you know that it is glass incase you have never seen glass before or something. The glass is not really red but painted so when you try to take the sticker off, the brittle paint comes off with it. I even tried to take the sticker off from different sides incase I was just being too agressive but the paint cracked off there too. I left the sticker on but since this is outside, it is just a matter of time before water gets in the cracks and the rest of the paint flakes off. It's a shame that such a nice product is ruined by such a meaningless sticker.
Date published: 2013-07-30
Rated

5

out of

5
by
Obama2012
from
YELLOW FREE
We first hung hummingbird feeders because we has a few going to our plants. Such beautiful, tiny, fascinating birds. Got 3 yellow feeders. Then we got inundated with BEES. No more birds just bees...so we took them down. After doing some research I found that BEES are attracted to YELLOW! Since hanging the new feeders, no bees, just birds!
Date published: 2012-07-16
Rated

2

out of

5
by
cunningwill
from
Not real red glass
The feeder seems to work alright, but make sure you clean it with care. What I thought was red glass is actually a red film applied to clear glass. And with the slightest scratch from a common kitchen sponge, the film began to come off, and so did the unique character of the feeder.
Date published: 2013-03-03
Rated

5

out of

5
by
Heshie
from
Hummingbirds Love It!
This is one of the best feeders we've purchased. Apparently the red color of the bottle is a major attraction as the hummingbirds have been visiting regularly since we mounted the unit. It's constructed well and is easy to clean and fill. We didn't experience any problems with fluid spillage with the high winds earlier this week either. With the low temperatures we're bringing in the feeders overnight then remounting them when the temperatures rise above freezing. Easy to do with the unit's design.
Date published: 2013-12-06
Rated

2

out of

5
by
Socaratic
from
Red Flakes off!
I think that the perky pet glass hummingbird feeders are the best on the market. They are easy to assemble, and most importantly, easy to clean at refill time. This is very important to protect the health of these wonderful birds! That being said, I would avoid this Red feeder. It is not actually made of red glass, but of a clear glass that has been coated with a red Cellophane like material. It begins to flake off after a wash or two, and loses the appeal of the red coloring. Stick to one of their clear units, or I read that there is a cobalt blue unit that is actually made of colored glass. Avoid the red!
Date published: 2013-08-22
Rated

5

out of

5
by
Carley
from
Humming Bird feeder
The glass feeder is a very good quality and hands down the most beautiful feeder out there. The red color of he glass is a great attractant for the birds (and much healthier than the red syrup), and the antiqued look is classic. The small necked glass made a funnel necessary to fill, and will make cleaning harder than a larger neck would and the feeder will have to be totally empty to refill it without it draining all over the place. This feeder was a bit more expensive than the others also, but comparably priced when you consider the glass and metal vs plastic. All in all, the birds and the beauty of the feeder are the purpose of the feeder, which makes this a quality purpose.
Date published: 2013-06-18
Rated

5

out of

5
by
Donaldhummerfeeder
from
Happy to find one
We had bought one of these feeders earlier but were not able to find another one. All of the on line sources were "out of stock". So Lowe's came through with what we needed as a matching pair. Ease of cleaning the base and the color of the bottle are the reasons we wanted to find an additional one.
Date published: 2012-06-12