Choosing The Right Slabs, Blocks, And Pavers For A Successful Landscaping Project
There was a time when sitting outside on a sunny day meant simply putting a couple of garden chairs out on the grass! Today, outdoor living is about creating true living spaces. When choosing patio stones, pavers and wall blocks, it's important to consider not only your own preferences but also the style of neighbouring homes and the surrounding area.
READ OUR GUIDE
There Are Many Types Of Edges To Choose From
Simple rubber or stone edging can add a finishing touch to your garden bed. You can get creative with the shape, opting for a more curved look, or keep it classic with straight lines. Dress-up your backyard garden with patterned or scalloped landscape edging. Edging materials include stone, wood, rubber, and brick.
SHOP ALL EDGES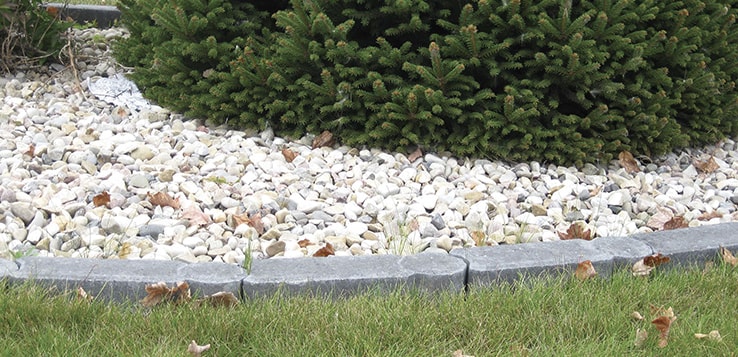 Get Your Yard Noticed With Retaining Walls
A retaining wall might just be what your landscape needs to create a solid foundation for a steep slope or enclosed decorative garden. Multiple styles and colours are available.
SHOP ALL
New: Rubber Paver
Give a fresh new look to old patios, decks, and floors with these durable pavers. Made from 100% recycled rubber, they feature a reversible design with a brick pattern on one side and an architectural pattern on the other. Easy to install in a few minutes, they will not freeze or crack.
SHOP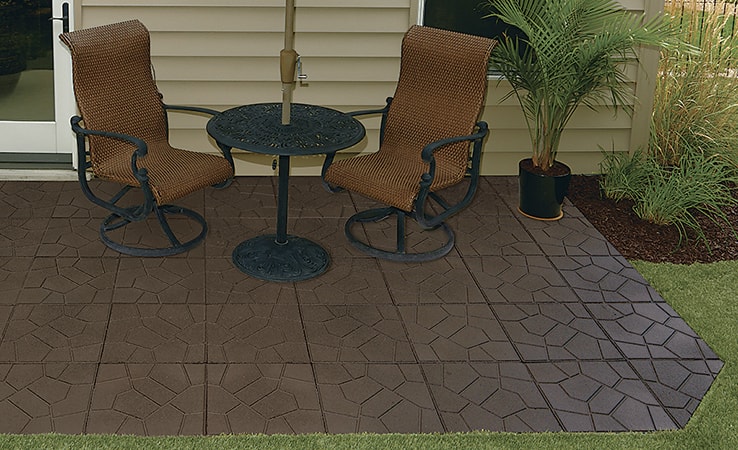 Do-It-Yourself Backyard Projects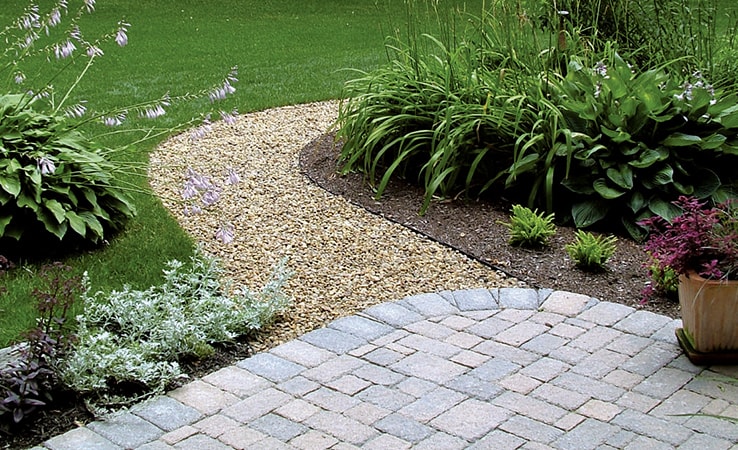 Create A Paved Area With Concrete Pavers Or Slabs
To build a pleasant outdoor living space such as a patio, summer kitchen or simply a walkway, pavers are the ideal solution. Stylish and durable, they look great and will withstand the rigours of the Canadian climate. While they are simple to lay, the ground must be properly prepared, so they do not shift or become dislodged.
SEE HOW
Creating The Perfect Backyard Campfire Area
This year presents a great opportunity to focus on small outdoor projects that can be done with the family. This do-it-yourself project is perfect for you to spend more time outdoors on summer evenings.
SEE HOW TO BUILD YOURS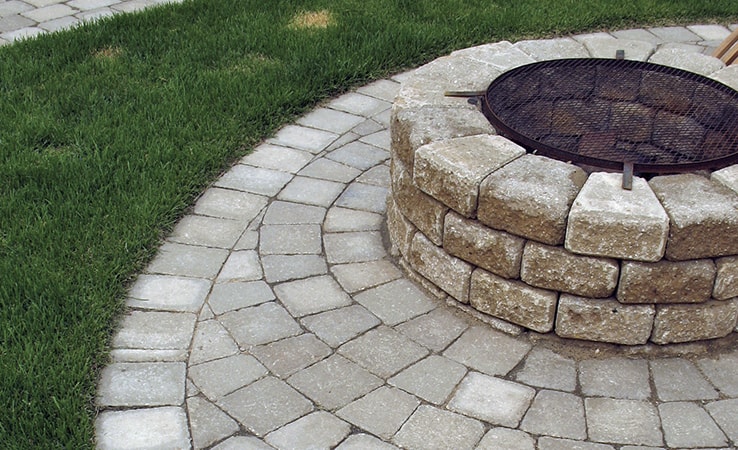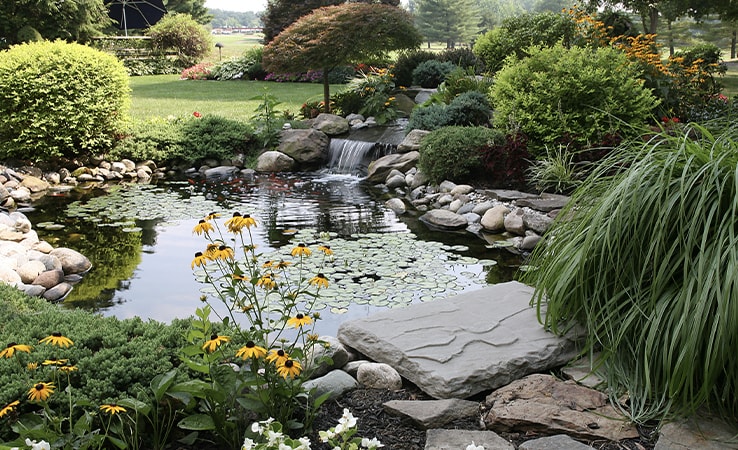 Laying Out A Water Garden
Building a water garden is a great way to bring new life to your backyard. Here are a few tips on how to turn your backyard into a sanctuary by incorporating a water garden into your landscape design.
Learn More