Delivery and installation
of your domestic appliances
Our experts are dedicated to ensuring your new appliance is delivered with the utmost care.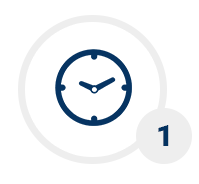 Confirmation of delivery time
You will receive a call from our delivery partner within 72 hours◊◊ after your purchase to schedule a delivery date for products in stock.
In cases where the order includes one or more special-order items, you will receive a courtesy call from Customer Service – RONA Appliances Central within 72 hours to confirm your order. When the goods are received, our delivery partner will contact you to schedule a delivery date.
Please provide the following info upon confirmation of your delivery:
The number of used appliances to pick-up
If you purchased a refrigerator, please specify whether you will need help with altering the doorway, or any other special request.
You will receive an automated call on the day before the scheduled delivery date to confirm the timeframe you have been given.
To change your delivery date
Please contact us before 3:00 p.m. on the eve of the scheduled delivery date to pick a different date or time. Join the RONA Customer Service – Appliance Central at 1-855-RONA123.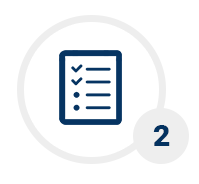 To do before delivery
BE PREPARED AND HAVE ON HAND ALL THE ACCESSORIES (NEW AND IN THEIR PACKAGING) THAT YOU NEED TO INSTALL YOUR APPLIANCES.
Important: To ensure your complete satisfaction, our experts are not authorized to install your appliances using old hoses or pipes.
Measure the surface area where the appliance is to be installed, and the path leading to it, including doorways.
needed, remove any doors, doorframes, stair railings, or anything else that might obstruct the delivery of your appliance.
Disconnect your old appliance and make sure it's ready to be picked up.
If your appliances run on natural gas, you will need the services of a professional to complete the installation, at your expense.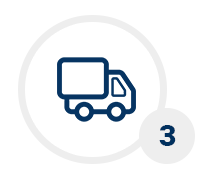 Day of
delivery
Create a clear path by removing all obstacles.
Make sure an adult (18 years or older) is present to accept the delivery.
Inspect your appliance as soon as it's delivered.
Make sure to point out any defect or damage to our delivery personnel.
All damages or defects must be reported to Customer Service – RONA Appliances Central within 48 hours of delivery. What's included:
Our delivery personnel will arrive on the scheduled date within the timeframe confirmed previously.
Our delivery personnel will take all steps necessary to protect your home.
Your appliance will be unpacked and installed (certain conditions apply). Packing materials and all other waste will be collected by our team.
What's included:
The removal of your old appliances is included 3
1 Gas appliances must be connected by a professional.
2 After the refrigerator has been delivered, the client must wait 2 hours before plugging it in.
3 Pickup made on the basis of "1 used appliance pickup for 1 new appliance purchased"
4 The existing dishwasher must be disconnected to be eligible for used appliance pickup.
Shop appliances
◊◊ Delivery prices only include a curbside delivery, except for home appliances. Additional charges may apply for installation, and accessories required for installation must be provided by the customer. Delivery service is only available within a 35-km radius from the selected store. The 4 to 10-day delay for home appliance delivery is an estimate and may vary according to the availability of products, or due to other extenuating circumstances beyond the control of RONA Inc. Purchases may be delivered separately. Our expert center will contact you to book an appointment in approximately 72 hours for appliance delivery and 24 to 48 hours for the delivery of other types of products.