Heavy-Duty Mitre Saw Stand
Article #94945235
Model #34215
RONA Home & Garden Golden Mile
(416) 751-7556
Description
Ideal for large projects, this Rok Heavy-Duty Mitre Saw Stand handles up to 440 lb (199 kg), has extra-wide extension rollers and offers 124 inches (3.14 m) of material length support when fully extended. Stand legs click and lock securely into operating position and quick-release leg locking levers enable easy folding and unfolding. The adjustable foot and height support extensions provide level support on uneven surfaces. The universal design works with most mitre saws.
Product specifications
Adjustable Height, Adjustable Feet, 9" Wide Extension Rollers
124" (3.14 m) Material Length Support When Fully Extended
You may also like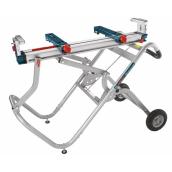 BOSCH
Gravity-Rise Miter Saw Stand - Grey
Article #1983257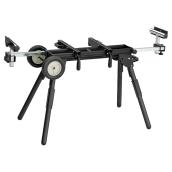 YAHU
Universal Stand for Miter Saw - Steel - Black
Format 68.9x23.2x28.3"
Article #22745003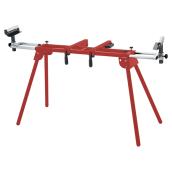 YAHU
Universal Stand for Mitre Saw
Format 65x22.8x35.8"
Article #22745004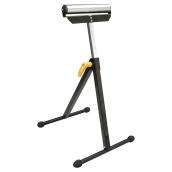 YAHU
Steel Roller Stand - 42.6" - Black
Format 26.7-42.6"
Article #22745005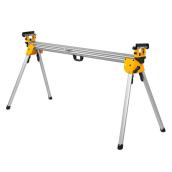 DEWALT
Mitre Saw Stand
Article #00275686