Pumpkin Carving and Decoration (3)
Shop our section dedicated to
pumpkin carving and decoration
in order to create the perfect
Halloween
décor. You will find everything you need to empty, carve, decorate and display your spooky, funny or truly artistic pumpkins!
Pumpkins play a key role in
Halloween décors
. Along with your other decorations, they will help create a sinister or amusing atmosphere, depending on the way you will choose to decorate them.
---
Thanks to our tool kits for
pumpkin carving and decoration
, you will be able to easily open them, empty them and carve them. Furthermore, with the provided models and templates, you will decorate pumpkins like a professional, not to mention that you can also let your creative side take over! A skull, a Frankenstein, a scary demon, a smiling bat, a goofy face, a funny vampire: the possibilities are endless!
Pumpkin stands will also allow you to take your Halloween décor one step further. A skeleton or monster stand can inspire you with the face you want to give your pumpkins, while helping you to place them amongst your other decorations.
Do not forget to take a look at what else is offered in the new Halloween department at RONA. Our
inflatables
,
lighting and special effect
products,
decorative accessories
, as well as
candles and lanterns
will help you find inspiration when comes the time for
carving and decorating your pumpkins
. Happy Halloween!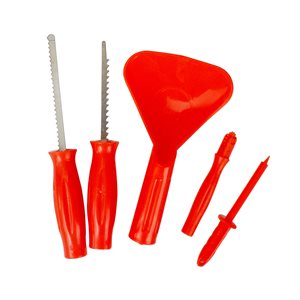 NORTHLIGHT
Northlight Orange Pumpkin Carving Kit
Details
Article #330895763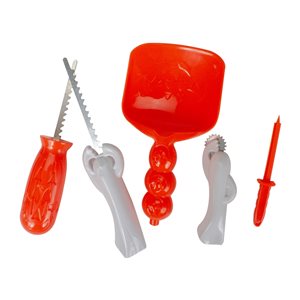 NORTHLIGHT
Northlight White and Orange Pumpkin Carving Kit
Details
Article #330895718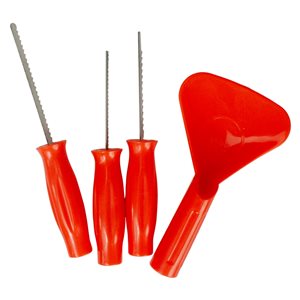 NORTHLIGHT
Northlight Orange and Blue Pumpkin Carving Kit with Stencils
Details
Article #330895649