Description
Gemmy will bring life to your next party with the CineMotion illuminated projector! The spotlight includes an adjustable support foot and puts out a fantastic show of multicoloured lights on your room walls and ceilings. It includes Halloween and Christmas decors to make your parties always memorable.
Product specifications
6.69-in x 5.71-in x 6.89-in (17 cm x 14.5 cm x 17.5 cm)
You may also like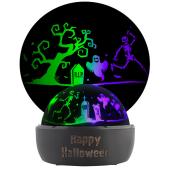 HOLIDAY LIVING
Holiday Living - Graveyard Scene Shadow Light - Color Changing
Details
Article #23035748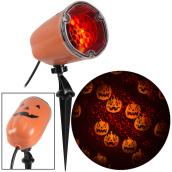 Gemmy Halloween LightShow SpookyStorm Projector
Format 4.09x6.46x12.17"
Details
Article #23035617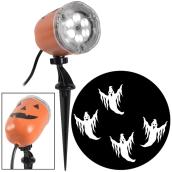 HAUNTED LIVING
Haunted Living Whirl-A-Motion Ghosts Projector
Format 3.54x4.76x11.65"
Details
Article #23035625
When it's in the window can people see it outside as well
If I project in a window from inside can it be seen outside?